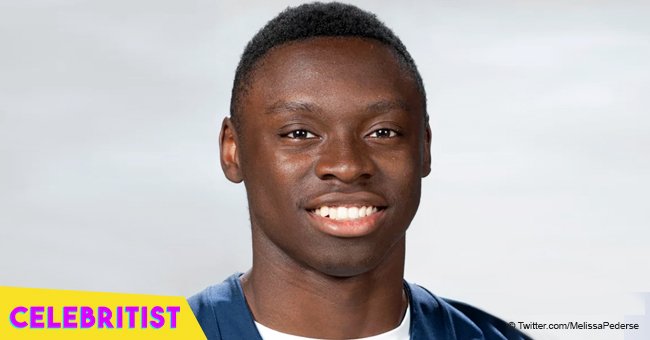 College football player loses foot after being hit by a train

A University of Central Oklahoma football player lost his foot when he was tragically run over by a train over the weekend.
Oklahoma City police reported that Derek Loccident, 20, was trying to crawl under a stopped train when the train started moving. This caused the train to sever his foot, but he was able to ask for help from a nearby person who then took him to the hospital. Although he lost his foot, police say that he is expected to survive the incident.
According to ESPN, Derek is a defensive back for the Division II school, which competes in the Mid-America Intercollegiate Athletics Association. He recorded 15 tackles in his team's first two games of the season.
UCO's athletic department said in a statement that Loccident and his family have the school community's full support and that they were to assist the family in these trying times.
The Bronchos official Twitter account announced the tragedy to their followers recently and asked them for support, thoughts, and prayers.
The incident happened at 3 a.m. when the 20-year-old tried to crawl under the stopped train until it started moving again. His coach, Nick Bobeck, said the team "wishes to extend its full support" to their injured teammate.
"The only thing that matters right now is that Derek knows he has our full support. We are here for him. It's important for his family to know that too. This isn't about him being a football player right now, it's about him being a young man that we are here for."
Loccident is currently recovering at a local Oklahoma hospital and is expected to make a full recovery soon. However, his fate in the football world seems to be grim especially since reports have confirmed that he severed his foot.
Please fill in your e-mail so we can share with you our top stories!