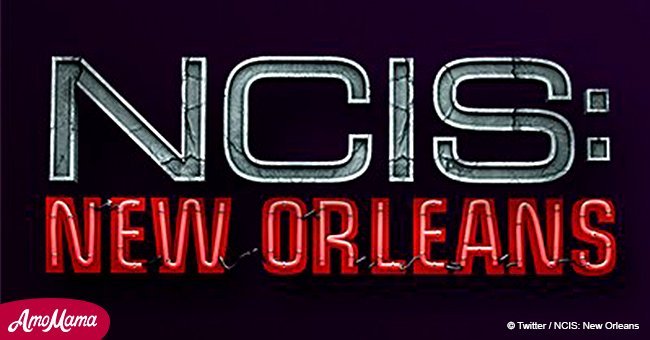 80's star to be a guest on 'NCIS: New Orleans'
Geoffrey Owens is slated to play a role on "NCIS: New Orleans'" upcoming fifth season. The former "Cosby Show" star will take on the role of Commander Adams in the sixth episode.
His character will be a trusted advisor to Special Agent Dwayne Pride, who is played by Scott Bakula. According to TVLine, Adams will give "both medical and spiritual advice" to his friend.
According to CBS's description of the role, Pride is "still emotionally reeling following his brush with death in the season finale/season premiere."
Thus, "Pride consults his friend... on what could be causing his current symptoms and what his next course of action should be."
Executive producer Christopher Silber explained their choice in Owens:
"For Commander Adams, we needed someone with compassion, competence and heart — that's Geoffrey in a nutshell."
He continued:
"[He's] an accomplished actor who seemed like the perfect fit to add to our extended repertory company. We're lucky to have him on the show."
It may not have looked it back in August when Owens was "job-shamed" after a customer took photos of him cashing at a Trader Joe's in New Jersey.
Luckily, tons of fans and kind-hearted persons came to his support. The 50-year-old woman who took the shots was also apologetic when things blew up in her face soon after posting.
Soon, Tyler Perry offered the 57-year-old actor a recurring role on his upcoming OWN show "The Haves and the Have Notes."
Owens accepted and is slated to appear in 10 episodes of the show.
Rapper Nicki Minaj also came to his side, donating $25,000 to the struggling actor who also held a teaching job.
"White Chicks" star Terry Crews tweeted:
"I swept floors AFTER the @NFL. If need be, I'd do it again. Good honest work is nothing to be ashamed of."
Owens had worked at the Trader Joe's for 15 months but decided to leave amidst the controversy after the pictures landed on social media.
The most overwhelming piece of comfort that he received after the shaming came from his own son.
When Owens texted his son even before he saw the pictures to apologize for embarrassing him, Owens' son sent him a text that brought tears:
"Even before the wave of support rolled in within an hour or two, he sent me a beautiful text back about how proud he was of me. I cried, I just broke down. He felt the opposite of embarrassment. He was so proud that I had taken the job. It was beautiful."
Owens got his start playing Sondra Huxtable's husband, Elvin Tibideaux on "The Cosby Show" in the 80s and 90s.
More recently he also starred in an episode of "Lucifer" back in 2017.
The new season of "NCIS: New Orleans" will begin on Tuesday, September 25 at 10/9 c.
Please fill in your e-mail so we can share with you our top stories!