Bill Cosby's wife wants his conviction dismissed, claims he was not given a fair trial 
Mrs. Cosby has reason to believe her husband's case is receiving unfair trial due to an impartial judge. She's now requesting for a dismissal just two weeks before sentencing. 
Just two weeks before Bill Cosby's sentencing for felony sexual assault charges which may result to his imprisonment for the rest of his life, the comedian's wife Camille Cosby is requesting for a dismissal of his case due to judge's bias.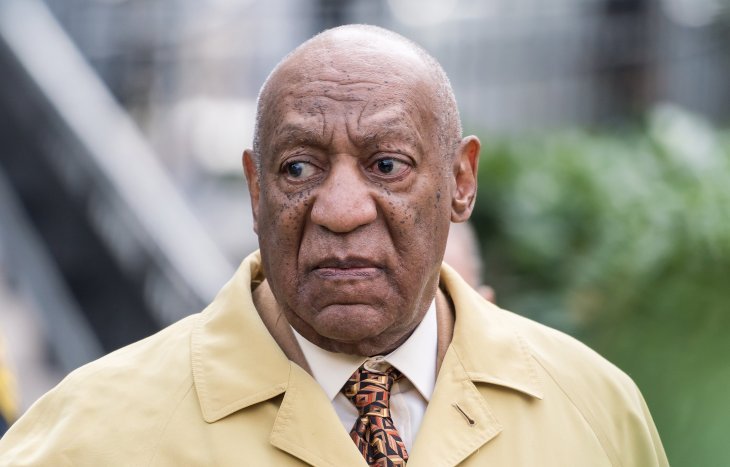 According to Mrs. Cosby, as reported by The Blast, Judge Steven T. O'Neill who's currently assigned to her husband's case has "a bitter, longstanding feud with one of the key witnesses in the case." Thus, she says, 
"Bill Cosby was not afforded an impartial judge and he did not receive a fair trial."
According to Mrs. Cosby's publicist, Andrew Wyatt, she's asking for a motion for dismissal after O'Neill withheld information concerning his feud with her husband's key witness, former Montgomery County D.A. Bruce Castor. 
Desperate times often require desperate measures and #BillCosby is going for a Hail Mary to at least pause his upcoming sentencing for the 2004 rape of a Temple University employee https://t.co/wstc3Mdngj

— Deadline Hollywood (@DEADLINE) September 11, 2018
In 2006, Castor testified under oath that during his term as D.A. for Cosby's case, he decided the evidence was weak and that there was no chance Cosby would be prosecuted in the case. 
Now that O'Neill is handling the case, Mrs. Cosby says he "refused to believe the sworn testimony" of Castor due to their rivalry that stems back to 1999 when they campaigned against each other for District Attorney and O'Neill lost. Castor had reportedly embarrassed O'Neill then when he exposed O'Neill's affair with a female assistant while he was separated from his wife. The issue was brought up during their debate which resulted in O'Neill's poor performance and eventual withdrawal from the race.  
Given O'Neill's history with Castor, Mrs. Cosby believes her husband's case isn't in good hands and so she's requesting for a full accounting of O'Neill's issues with Castor before rulings were made. She also asked that O'Neill "correct the horrible injustice done to Mr. Cosby and to our system of justice." Cosby's legal team likewise filed documents for the recusal of O'Neill as the judge. 
Bill Cosby's lawyer requests judge to recuse himself from case https://t.co/bTu23ZadgO @JMelwert #BillCosby

— KYW Newsradio - NOW ON 103.9 FM! (@KYWNewsradio) September 11, 2018
Mr. Cosby is currently on house arrest as his new and third defense team led by Joseph Green finds a way to dismiss his case. They strongly believe O'Neill is acting on bias since he's dismissed every motion they've made to overturn the 81-year-old's conviction since 2016. 
It's not clear whether Mrs. Cosby's current motion for dismissal will be accepted because it was District Attorney Kevin Steele who brought up the charges against Mr. Cosby and not O'Neill. It's also unusual for a dismissal to be called just two weeks before sentencing.
Meanwhile, during the sentencing on September 24, Cosby's accusers will be allowed to confront their predator in the courtroom according to Steele. 
Exclusive: A new book detailing a reporter's experience covering the #BillCosby case from beginning to end is coming out in 2019 https://t.co/seoXvYCvqP

— Christine Burroni (@ChristineBurr) September 8, 2018
Since his conviction, Mr. Cosby's career and image had been tainted. Just recently, his star on the Hollywood Walk of Fame had been defaced with the words "serial rapist" scrawled on it. It was the second time this has happened, the first being in 2015 when the word "rapist" was written multiple times across it.   
But Mr. Cosby isn't the only one suffering from the backlash of his alleged crimes. Apparently, one of his former co-stars on "The Cosby Show" was also hit hard. Geoffrey Owens who's now famous after he was recently job-shamed, admitted the comedian's trial caused financial problems for him. Since charges were filed against Mr. Cosby, reruns of "The Cosby Show" ceased and so did Owens' royalty checks. This eventually prompted him to work in Trader Joe's in order to augment his earnings. And as we now know, it was while he was working at the store as a cashier, that a customer took a photo of him which made headlines. Many accused the customer of job-shaming the actor. Owens has since resigned from Trader Joe's and received acting gigs due to the humiliation he experienced.  
When I look at this picture of Geoffrey Owens, the only things that come to my mind are courage, humility and dedication. Very few artists, especially actors, can fully support themselves in their craft. Taking honest, hard work to offset those dry periods is honorable. pic.twitter.com/tql80NegJt

— Aharon Rabinowitz (@ABAOProductions) September 2, 2018