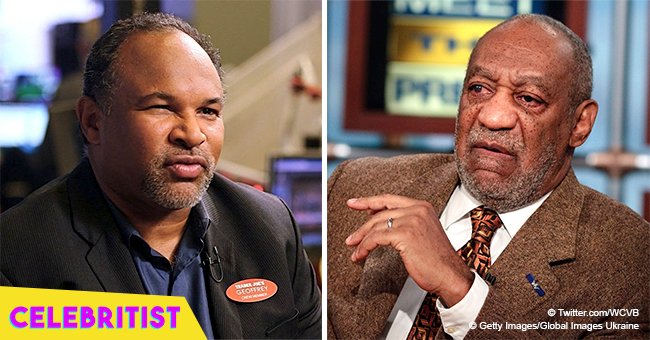 Geoffrey Owens reveals how Bill Cosby's scandal forced him to work at grocery store

Geoffrey Owens has been the talk of the town ever since a woman took a photo of him working at a local grocery store. Now that he has been under the spotlight for a week, he decides to open up about the Bill Cosby scandal which has forced him to work as a retail clerk.
After working in Trader Joe's for more than 15-months, Geoffrey Owens was noticed by a fan who decided to take his photo. Now, he opens up that he had to leave his acting job to bag groceries at Trader Joe's because of the sexual assault scandal that hit Bill Cosby.
Owens, 57, had previously been receiving royalties from "The Cosby Show" for years. However, after reruns were put to a stop, so did the checks.
Speaking to People about what exactly happened to him after showbusiness, he said that the scandal had impacted him financially.
"At the time that the show was pulled, that did make a difference in our income. That was one of the elements that led to my getting to the place where I said to myself, 'I have to do something' and I was thinking, 'What can I do?' and the answer ended up being Trader Joe's, which is actually a wonderful situation for me in many ways. But I got to the point, I just had to do something to support myself and my family."
After a customer noticed Owens, who played Elvin Tibideaux on the hit show, he said he was incredibly "hurt" when the photo went viral. Just like any other job, his was a decent one, and the fact that he was job-shamed for trying to fend for his family, it was something humiliating for him.
"I felt really humiliated. From the time that I heard that the article might be done to the time it came out, I tried to envision the worse case scenario just to prepare myself and then it was just a little bit worse. If that was possible. They went out of their way to find the very worst picture of me, in the worst shirt and the worst posture. The words they used to describe me were so demeaning. It hurt."
However, a lot of help has come from the viral photo, with actors and actresses defending Owens for wanting to have a side job in-between acting. Director Tyler Perry even went so far as to offer him a job in his series "The Haves and The Have Nots," which he politely declined.
After all, Geoffrey Owens did not need anyone's pity, as he was living his life and working hard for him and his family. He said that if he were to get an acting role, it was because he deserved it and not because people pitied him for not doing what he loves, which is acting.
Please fill in your e-mail so we can share with you our top stories!