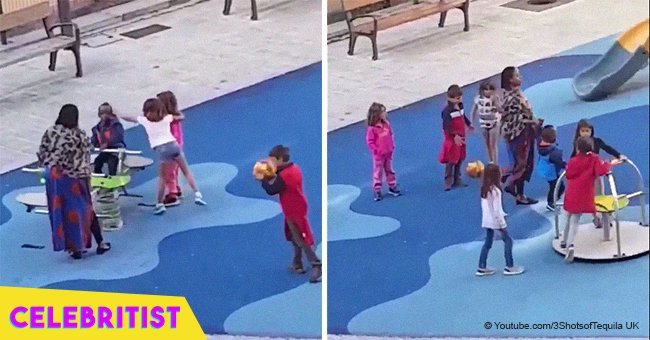 Little Black boy experiences racism on playground in heartbreaking video

A video on the internet shows the heartbreaking moment a black boy is subjected to racism by Spanish white kids. The reaction of the boy's mother has also surprised internet users who saw the clip.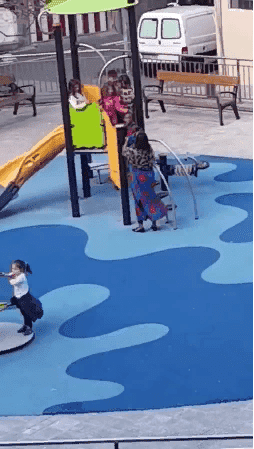 YouTube/3ShotsofTequila UK
The footage was reportedly shot at a playground in Bilbao, Northern Spain. It shows a group of Spanish white kids as they play on a slide. A black boy whose mother stands by is being shoved off as he tries to use the slide as well.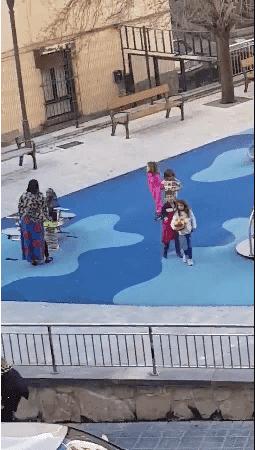 YouTube/3ShotsofTequila UK
The poor boy is upset as his mother lifts him away from the slide; he probably doesn't understand why he can't play there like other kids. His mom puts him on a see-saw in a secluded part of the playground, and for a while, he is happily occupied until the bullies from the slide come for him.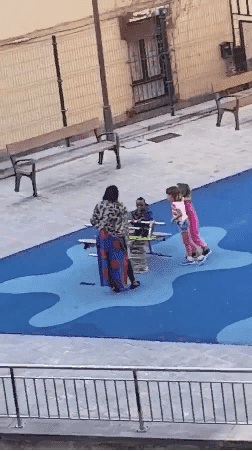 YouTube/3ShotsofTequila UK
As they approach, you can hear chants of "Mono, Mono" which translates as "Monkey" in Spanish. One of the white kids hits the boy on the head, not minding that his mother is standing by. The woman, who appears to be pregnant, then did something that shocked users across the world.
A CLASSY RESPONSE TO RACISM
She picked up her son and strode out of the park without a word. It is also touching to see the innocent toddler waving excitedly as they exit. The poor boy has no clue!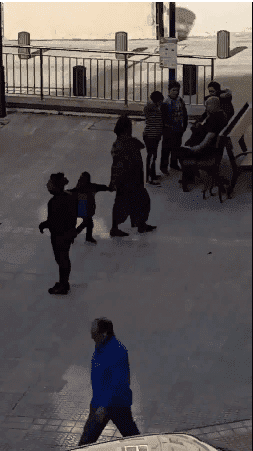 YouTube/3ShotsofTequila UK
People across the world were angered after realizing there were other adults present at the playground who could not scold the mean kids. It was also sad to see that at such young ages, children had been conditioned to discriminate against others because of their race and the color of their skin.
One of the comments on a YouTube upload of the video captured the same sentiment:
"My heart hurts for all the kids involved, kids dont come to this world with a racist mind... their parents teached [sic] them to be that way, they didn't even bother to control their kids!"
The video sparked global conversation on the evils of racism and racial bullying and its effects on future generations. It is not yet clear when the incident occurred but the video went viral last April.
ANOTHER PERFECT RESPONSE TO RACISM
In a related incident, when African-American music producer Emmitt Walker encountered a racist woman at the airport, he chose to stay classy.
The white woman refused to accept that Walker could afford a first-class ticket and went as far as ranting on the boarding line. Instead of getting angry, Walker stayed calm and his reaction inspired an applause from onlookers.
Please fill in your e-mail so we can share with you our top stories!