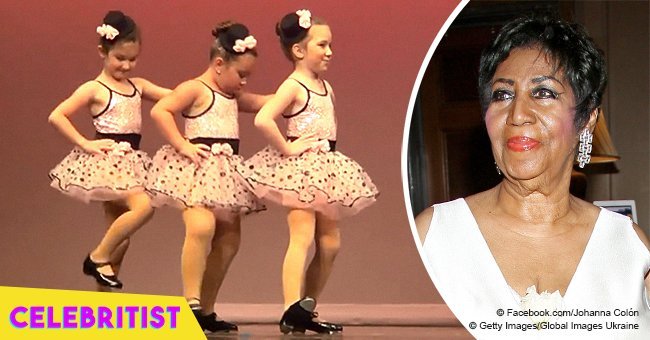 Girl who went viral for dancing to Aretha Franklin's 'Respect' disappointed she never met the star
Johanna Colon became a viral sensation three years ago when her mom posted a video from her dance recital; she was dancing to "Respect," by Aretha Franklin. The girl recently revealed she wanted to meet the singer but didn't get the chance before she passed away a few weeks ago.
When Johanna first became an internet star, she was six and doing what she loves the most, which is dancing. Donning an adorable pink tutu, Colon took the stage at her tap dance recital with two other girls and stole the spotlight without mercy.
The trio was dancing to Aretha Franklin's hit song "Respect," and since the first note hit the auditorium, Johanna showed a sassiness and diva attitude that had the audience cheering and clapping for her.
Little Johanna owned the stage, and according to her mom, the dance routine was the only one that got a standing ovation that night.
At the time, Johanna started to receive love and encouragement from people all over the world after her mom's Facebook video went viral. However, perhaps the most important person to acknowledge her dance was the one and only Aretha Franklin.
The Queen of Soul said to ABC News at the time that a friend sent her the video and she was charmed by Johanna.
"Johanna Colón is too cute! A friend of mine sent it to me. I thought I had those moves covered, but Johanna is serious! LOL. I'm going to have to rethink my choreography!"
Thanks to the exposure Johanna got from that video, and from Aretha's positive reaction to it, she started to get interviews, modeling contracts, and even acting roles. She had a guest role on the TV series "The Guest Book" and recently finished filming Amazon's production "Troupe Zero," where she will be sharing the screen with Viola Davis, Allison Janney, Mike Epps, Jim Gaffigan, and McKenna Grace.
Speaking to WRAL, the Raleigh native expressed her disappointment at not being able to meet Franklin before her passing on August 16. "I really like her songs, and she's the reason I'm here and have acting parts now," Colon said.
"I really wanted to meet Miss Franklin for the first time, but since I didn't, I was disappointed. I was really sad."
Johanna is now starting the 5th grade but being homeschooled, since she's constantly going on castings or filming, and her mom is trying to keep up with her daughter's career without neglecting her education.
The girl also revealed she wants to be an "official actor" and a mom when she grows up.
ARETHA'S FUNERAL
Franklin died from pancreatic cancer, and her funeral was a star-studded celebration of a life that gave so much to the entertainment industry. Fantasia Barrino, Ariana Grande, The Clark Sisters, and Faith Hill were some of the performers at the 8-hours long funeral.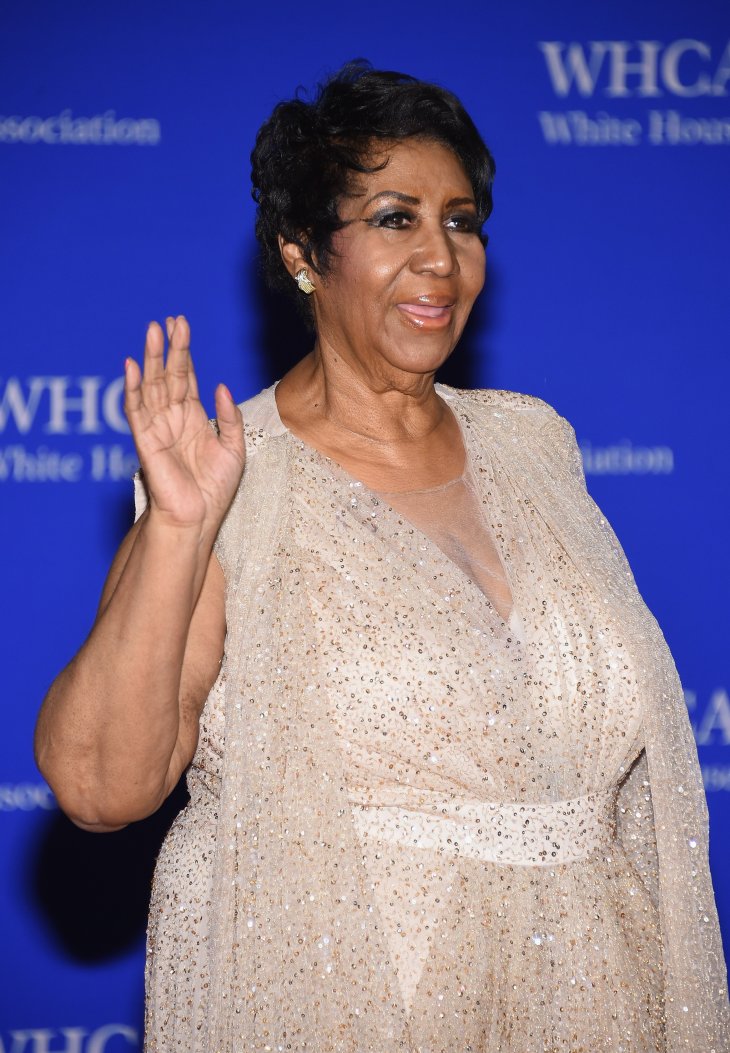 Credit: GettyImages/Global Images of Ukraine
Stevie Wonder, Rev. Jasper Williams Jr., Clive Davis, Tyler Perry, Cicely Tyson, Rev. Jesse Jackson, and former president Bill Clinton were some of the chosen ones to take the mic and pay tribute to the Queen of Soul with heartfelt speeches.
"This woman got us all here in these seats today, right?" said Clinton as part of his speech, and continued:
"She lived with courage, not without fear but overcoming her fears. She lived with faith, not without failure but overcoming her failures. She lived with power, not without weakness but overcoming her weaknesses."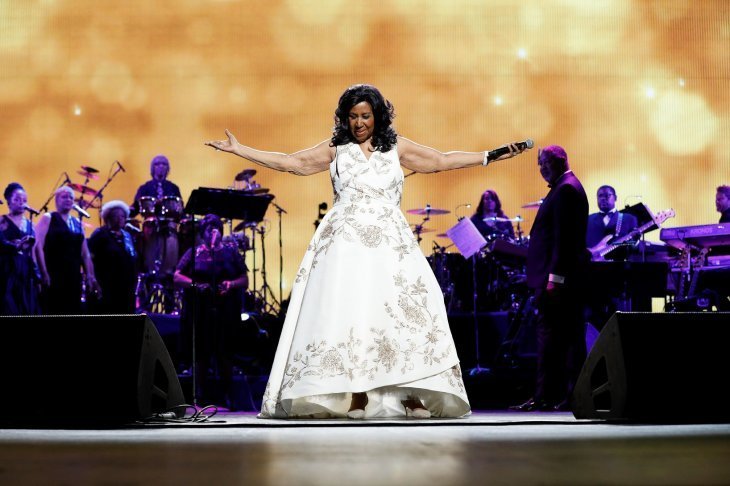 Credit: GettyImages/Global Images of Ukraine
Franklin's tomb is now open to visitors in the main mausoleum of Detroit's Woodlawn Cemetery.
Please fill in your e-mail so we can share with you our top stories!