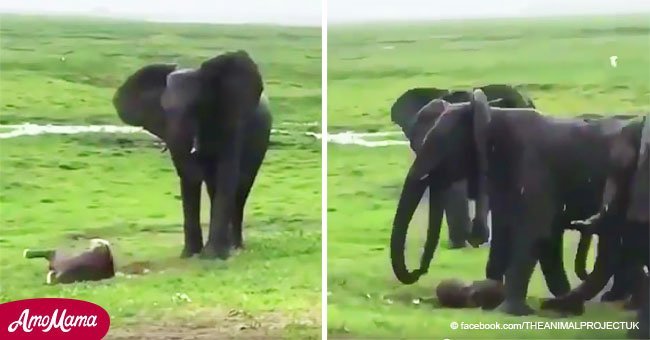 Elephant mom gave birth and herd had adorable group reaction to welcome the baby
Footage of the birth of an elephant and the reception the calf is given by the herd was shared on social media and it has captivated millions.
A lucky tourist captured a beautiful event involving a herd of elephants. When a mother gave birth to her calf, the rest of the animals from the herd surrounded them to welcome the newest member of the group.
The man who witnessed this extraordinary event managed to film the entire thing and the footage was later shared by The Animal Project Facebook page, on August 6. Read more on our Twitter account @amomama_usa
If you are interested in animals and their surprising behavior, the clip that this traveler brought back from his trip to South Africa will be priceless for you. It all starts with the elephant mother pushing her baby out and him dropping to the soil
Following this, the mother prompts the calf to get up, as the rest of the elephants gather around to meet the new individual of the big family.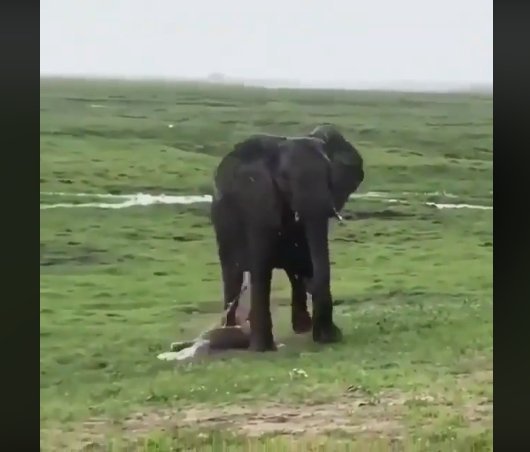 Source: Facebook/The Animal Project.
Behind the camera, several people who were granted with the one of a lifetime opportunity to witness such a magical moment from start to finish. They didn't seem to mind it was raining, hypnotized as they were by the miracle of life.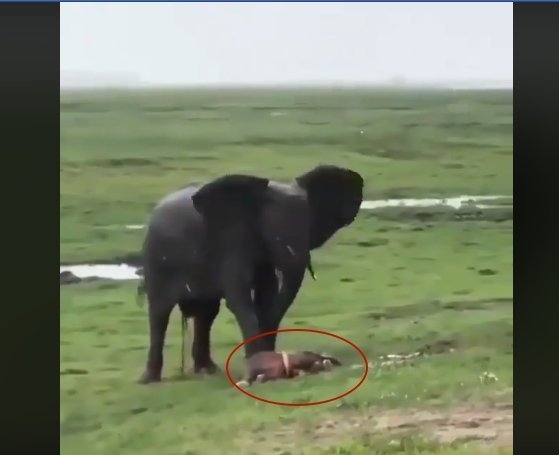 Source: Facebook/The Animal Project.
The adult elephants probably were not only greeting the new calf but also protecting him from any possible harm while he became aware that he was out in the world and no longer inside its mother.
Source: Facebook/The Animal Project.
Elephants are known to have a strong sense of community, and this particular herd is no exception. These creatures are not only incredibly intelligent, they are also very loving and caring to each other.
When a young elephant gets stuck in a water trough and is circled by lions that are waiting for it to die, the herd rush to help the distressed creature out, and they never give up until putting the calf out of danger.
Please fill in your e-mail so we can share with you our top stories!