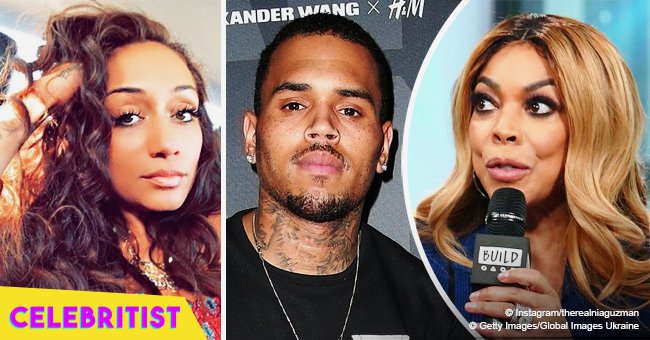 Wendy Williams slams Chris Brown's baby mama for demanding more child support
Chris Brown is at war with Nia Guzman, and Wendy Williams has Chris Brown's back as she talks nasty about his baby mama. Guzman demands an increase in child support money, and Williams disagrees with everything she has to say.
Television host Wendy Williams slams Nia Guzman as she files in court demand for an increase in child support money for her daughter with Chris Brown. The TV host mockingly disclosed that Nia only gets $9,813 per month and still things this is not sufficient enough to raise a four-year-old. It is obvious from Wendy's comments that she's siding with the famous rapper on this issue.
The audience had a unanimous reaction of shock as Wendy's said Nia demands an increase for $21,000 a month. It is no surprise that this was also how the internet took the news. Youtube users even thanked the host for defending Chris on this one and backed Chris up themselves.
"She already has a two bedroom apartment, but this Nia wants a house like dad has. Well, she can't have it. $9,000 is certainly enough to raise a four-year-old".
Chris defended his side with the argument that he didn't want to spoil his daughter, Royalty, but ironically, he spoils her every time they're together. From designer outfits to private jet rides; this four-year-old is living the good life.
From a birds-eye view, maybe the two need to talk less about money, and more about how to raise a child well. Although spoiling a kid can be fun, it will bite their butt in the long run.
Wendy Williams ended her segment on that topic by explicitly saying "I'm on Chris' side." Williams chose a good side though she is known for calling out people in what could be a harsh manner – so it's no surprise.
Please fill in your e-mail so we can share with you our top stories!