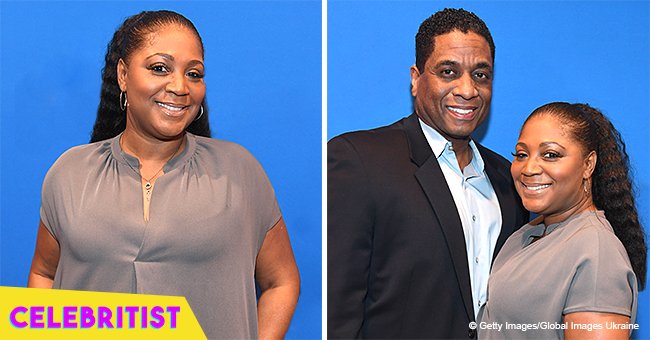 Trina Braxton makes first public appearance with her new man at red carpet event

Trina Braxton has just debuted her mysterious boyfriend in public. The Braxton sister attended a screening and was photographed cozying up to him on the red carpet.
Trina Braxton recently attended a red carpet event and she didn't go empty-handed. In fact, she came hand in hand with her new boyfriend, Vaughn, making it their first public appearance together.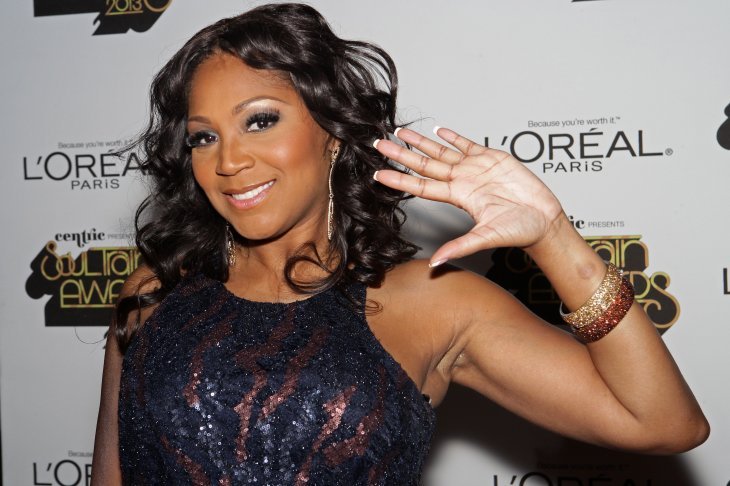 Source: Getty Images
Vaughn is reportedly from St. Louis and works in the pain management industry. He met the singer through a mutual friend. And while not much is known about him, Trina has begun to share glimpses of their relationship on her Instagram. Just a few days ago, she shared a photo of the two of them from the bleachers of a football field. She seemed to have gotten into her boyfriend's college spirit as she cheered for a University of Missouri player in her caption.
And now that she's introduced Vaughn online, Trina must have felt ready for a more public display. And what better way to do it than on the red carpet.
Attending the screening of "Night School" at Regal Atlantic Station, Trina was glowing in a photo capturing her red carpet debut with Vaughn. The couple stood close to each as Trina put her hand on Vaughn's chest and he circled his arm around her. The captured moment was a clear sign that the reality star was ready to show off her man.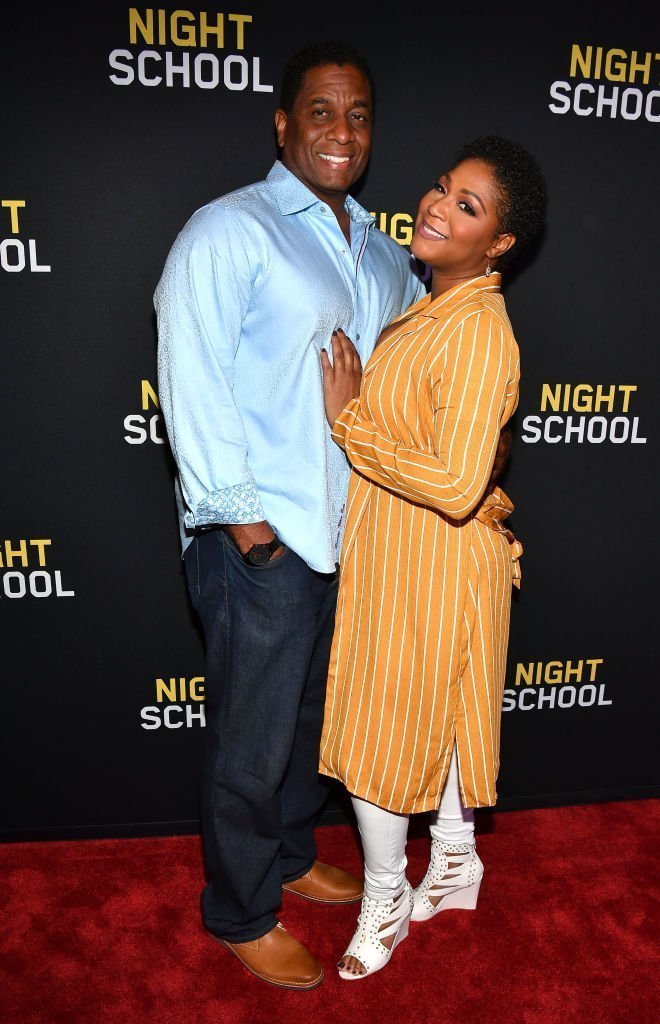 Source: Getty Images
Vaughn first came to the attention of viewers of "Braxton Family Values" earlier in the season. She was on a date with him when her sisters Towanda and Traci Braxton showed up. It became an uncomfortable night for Trina who has issues about her sisters meeting people she dates.
"It's never good when I introduce my sisters to anyone that I'm dating because they just don't know how to act," she says in the episode and is reminded of the time her ex-boyfriend Jacent met her family.
In 2015, Trina was nervous when she walked into the restaurant where she brought Jacent to meet her four sisters and mother. She knew there would be a lot of questions and hoped Jacent would be able to handle them. Luckily for her, Jacent handled the encounter well despite her sisters grilling him about what he was doing for a living and if he was going to pay for dinner.
Trina isn't the only Braxton sister who's been making headlines due to her mystery man. Her sister Tamar, was recently in the news after she tweeted about the man she's currently dating whom she has yet to name. In her tweet, she revealed she was in a table full of Nigerian men (she once revealed her boyfriend is Nigerian) and said that the finest of them all was the one sitting next to her. Tamar's tweet is a clear sign she has moved on from Vince Herbert, her estranged husband. The two who share a son are currently in the midst of a divorce.
Please fill in your e-mail so we can share with you our top stories!