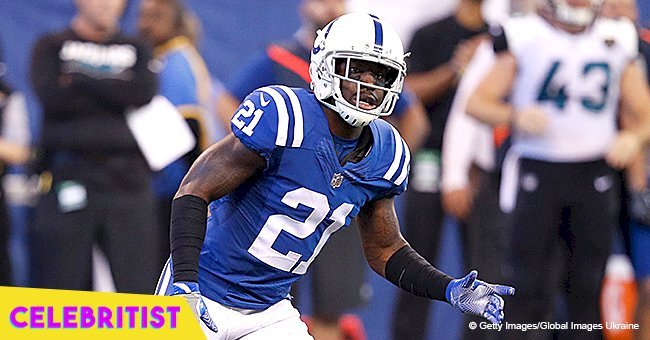 Buffalo Bills player gets slammed after he retires during half-time of NFL match

NFL quarterback Vontae Davis disappoints his teammates and his fans when he decided to quit the sport halfway through a losing game. He said he realized during halftime, "I shouldn't be out there anymore."
Buffalo Bills quarterback Vontae Davis surprised and disappointed his teammates and fans on Sunday when he made the abrupt decision to retire during halftime of their game against the Los Angeles Chargers. Their team was trailing 28-6 at the time he decided to quit, leaving the rest of his teammates to take on the remaining half of the game and eventually succumb to a 31-20 loss.
"[He] pulled himself out of the game," Bills coach Sean McDermott said. "He communicated to us that he was done."
HIS REASON
In a statement he released on social media later, Davis said he meant no disrespect to his teammates but just realized in the middle of the game that "I shouldn't be out there anymore." He added that he felt he was no longer physically capable of playing at the standard he set for himself.
Davis said he wondered if he wanted to keep sacrificing knowing his body wasn't up to the challenge anymore. But in an honest moment, he realized there was still a long season ahead and decided,
"It's more important for me and my family to walk away healthy than to willfully embrace the warrior mentality and limp away too late."
"This was an overwhelming decision, but I'm at peace with myself and my family," he added.
FIRST GAME OF THE SEASON
Sunday's game was Davis' first playing with the Bulls since signing a one-year contract with them during the off-season in February. He previously played with the Miami Dolphins for six years and the Indianapolis Colts for three.
TEAMMATE'S SHOCK
His teammate, linebacker Lorenzo Alexander spoke to reporters after the game and expressed his shock and dismay at Davis' untimely retirement.
"Never have seen it ever. Pop Warner, high school, college, pros. Never heard of it. Never seen it. And it's just completely disrespectful to his teammates. ... He didn't say nothing to nobody. ... I found out going into the second half of the game. They said he's not coming out, he retired. That's it."
He also said,
"I don't have nothing to say about Vontae. I'm going to give him a little bit more respect than he showed us today, as far as quitting on us in the middle of the game."
FANS' RESPONSE
Fans on Twitter also weighed in on Davis' quitting, many of them poking fun at his abrupt exit.
SOMEONE ELSE DID IT FIRST
Davis' retirement will probably go down in history as one of the more memorable exits in the field of sports, though probably not in the way that most players would want to be remembered. He reminds us of former NFL player Barry Sanders who also surprised fans when he decided to retire from his sport at the prime of his career. The Detroit Lions player had four seasons remaining in his contract with the team when he realized and said,
"My desire to exit the game is greater than my desire to remain in it."
Sanders was 31 years old and was 1,457 yards short of former Chicago Bear Walter Payton's NFL record of 16,726 when he decided to end his career in football.
Please fill in your e-mail so we can share with you our top stories!