Three humpbacks stun whale watchers on a boat by jumping out of the water right next to them
Three humpbacks treated whale watchers with a rare occurrence as the mammals did a triple breach in the open ocean.
A group of tourists was glad to be in the right place at the right time while they were whale-watching on the Canadian coast.
Stunned expressions can be heard from the tourists as the three whales soared into the sky and splashed back down one after the other in the Nova Scotia waters.
ABC News shared the video on Twitter, which was well-received by the station's followers.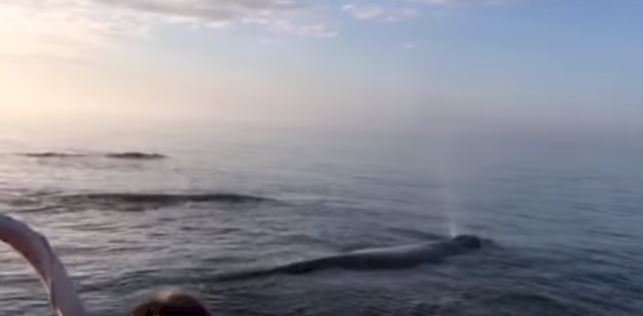 Follow us on Twitter at
AmoMama USA
for more viral videos and updates.
On August 17, Edmond Giroux, who was a passenger of the Ocean Explorations Zodiac Whale Cruises, captured the video of the whales shooting out of the water one by one.
In the clip, one of the tour operators can be heard yelling, "Get ready, it's going to be a triple breach!"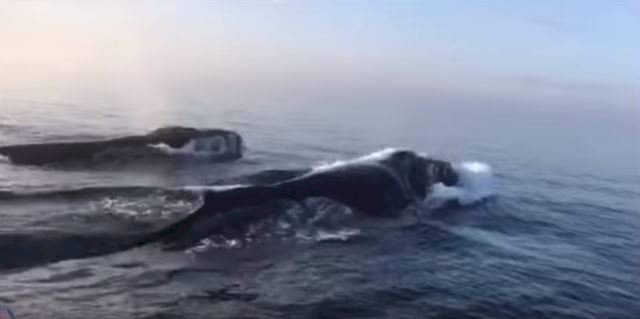 The three whales dived down and soon reappeared jumping out of the water one after the other. 
At first, they were swimming near the boat, where the tourists were onboard.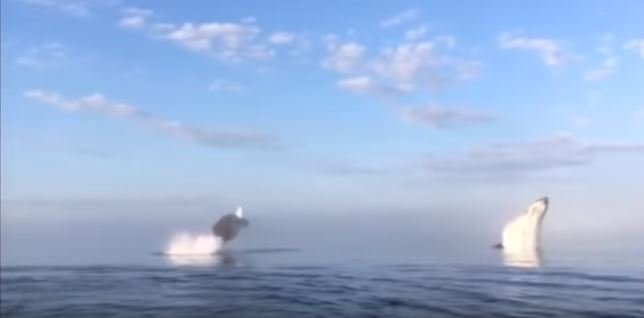 All of a sudden, the whales swam away. The tour operator already guessed that something special was about to happen, making him repeatedly yell about the triple breach.
With their massive tails rising into the air, the whales swam deep, and within seconds, one of the humpbacks resurfaced and soared into the sky before doing a flipping stunt and splashed back down.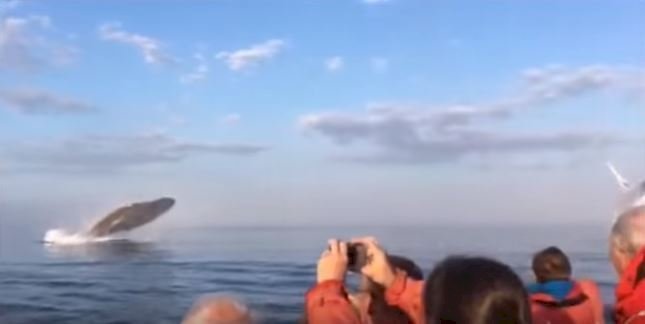 The second whale followed the first one and finally, the third one did the same thing.
Tourists squealed and cheered in awe and excitement afterward.
They were already lucky enough to see the three humpback whales in the ocean, but the whale watchers did not expect to be treated with such a rare moment like a witnessing a triple breach.
In another viral video captured by a fisherman from Alaska, humpback whales can also be seen breaching the water to feed.
Brad Rich recorded the special moment on his boat as the whales followed the seagulls flying around his vessel.