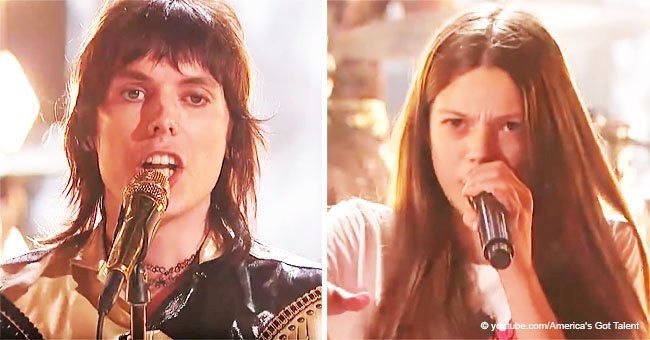 'America's Got Talent' fans' uprising after Courtney Hadwin loses the finale

Courtney Hadwin is only 14 years old, but was a social media favorite for a win on the hit show "America's Got Talent." Fans were instead left shocked when she didn't reach the top 5.
The British contestant came all the way from Hesledon, County Durham to compete on the American talent show. Despite placing 6th in the finale, she left many back home extremely proud.
She sang Janis Joplin's "Take Another Piece of My Heart" with the English rock band "The Struts." Her powerful chords filled the large hall and reached millions through the big screen.
A
video
of the performance is found below.
Follow us on Twitter for more @amomama_usa.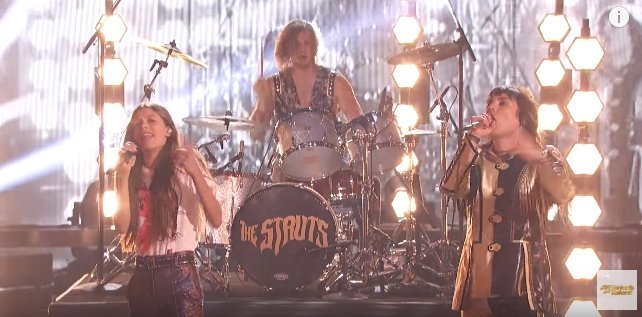 Source: YouTube
According to the Daily Mail, Housewife Denise Creamer, 31, said that "though she didn't win the competition she's a winner in our eyes."
Her opinion is that Hadwin did "really well for her age."
"There are millions of people she is competing against."
She described the local support:
"Everyone is so proud of her around here." She added: "I think she is going to go far."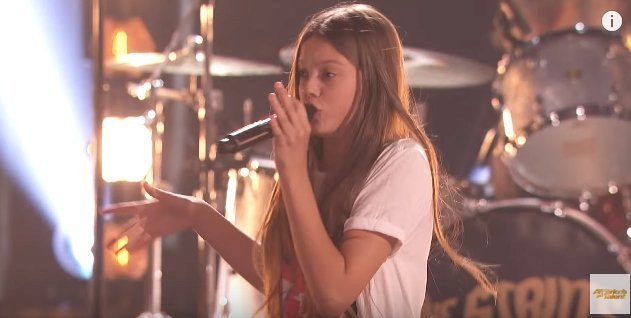 Source: YouTube
Despite losing out on the $1 million grand prize, many agree that "competing in America's Got Talent is going to help [Hadwin's] career."
Another mum, 29-year-old Susan White, stated: "She's done really well. She's done her little village proud."
She added: "I got up half past five this morning and googled to see if she had won or not. I was gutted for her. I thought she would have won it."
A public relations expert, Hayley Smith, claimed that Hadwin could end up garnering a "six-figure sum" regardless of her loss.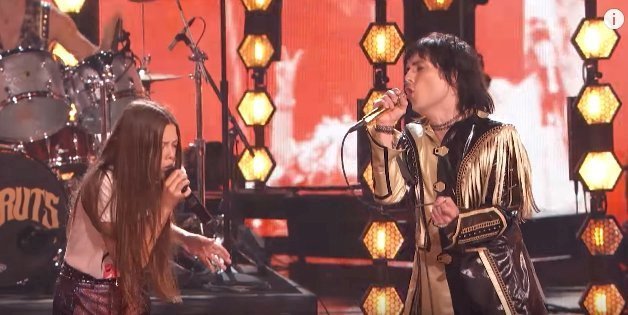 Source: YouTube
She further suggested that the failure might be a good thing as she will be able to move forward without the reality show stigma.
"Live performances and appearances are going to be her biggest earners, potentially reaching up to six figures which is a great payday for such a young girl."
Magician Shin Lim was the last man standing on the show. While Hadwin was comforted by Host Tyra Banks, commenters online sang her praises after seeing the performance.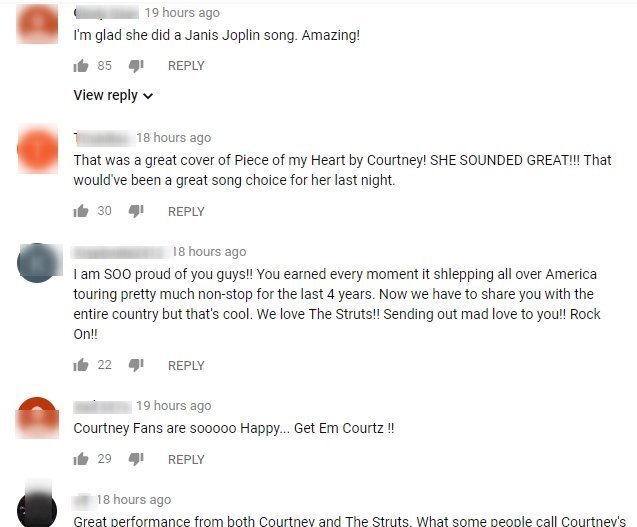 Source: YouTube
Judge Simon Cowell, however, gave her some advice:
"I always say the most important part of being a star is being remembered and that's what you do. Every time you perform, people are going to remember you."
He encouraged her by saying: "You are going to inspire people. You are going to tell a whole new generation of people what rock and roll is all about. All these great songs."
"So you are more than a great singer, you are like a trendsetter. Without people like you, we don't look good."
Hadwin's mother, Annmarie, said: "I am super proud of Courtney and her getting to the finale of America's Got Talent."
Viewers who followed the show took to social media to express their anger about what they felt was an injustice to Hadwin.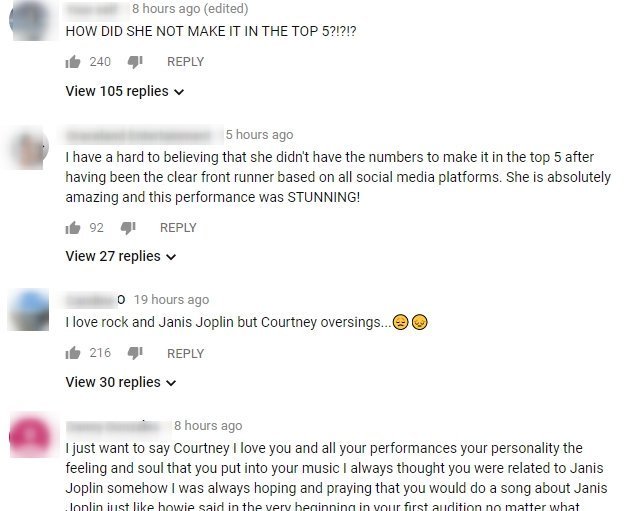 Source: YouTube
Hadwin, who started singing at home, worked her way up to small events all over Britain in order to save up for her dream.
Her father, Paul, was present in Hollywood with her while her mother stayed home to care for their two other children: Paul, nine, and Melissa, seven.
Source: YouTube
Back in August 2018, last year's winner made a special appearance on the show in a spectacular display of her ventriloquism abilities.
Darci Lynne, who is now 13, walked onto the stage with her puppet friend, Petunia, and once again amazed the crowd.
Source: YouTube
She showcased the puppet performing a song about taking a break from the spotlight.
Lynn's impressive vocals seemed to have improved somehow from previously as she belted out powerful notes while only showing her teeth.
Please fill in your e-mail so we can share with you our top stories!