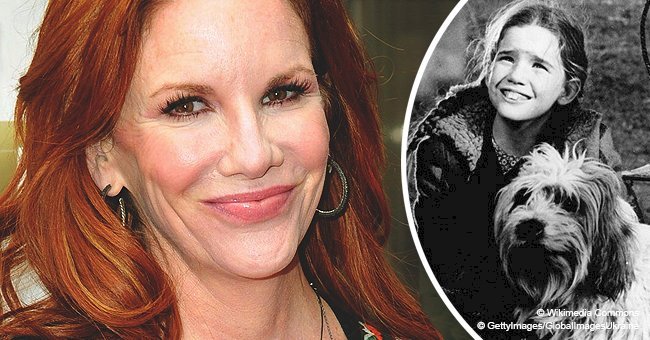 6 details about Melissa Gilbert you may not know
Melissa Ellen Gilbert, known to everyone as Laura Ingalls from "Little House on the Prairie," was adopted at a day old by Paul Gilbert. Her brother Jonathan who played Willy Oleson was also adopted.
She displayed such charm and an air for theatrics at a very young age that her cautious mother allowed her the opportunity to audition for commercials as long as her studies were up to date.
She would go on to become the youngest child-actor to get a Hollywood star. Here are some other facts you may not know:
ACTING CAREER
Upon losing a part on "Miracle of 34th Street," her father told her not to despair as something better would come along.
Then she landed the iconic role of Laura and played opposite Michael Landon, a man who would fill her father's shoes for a time after Paul committed suicide when she was 11.
After being overlooked for the role in a Natalie Wood remake, she got the part of Deenie in "Splendor in the Grass," ironically one of Natalie's most-loved movies.
She had other roles in many popular television films, including "The Diary of Anne Frank" and "The Miracle Worker."
LOVE LIFE
Known for dating Tom Cruise as a teenager, Gilbert married Bo Brinkman seven weeks after her relationship with Rob Lowe ended. They share a son together but the marriage did not work out.
Melissa married long-admired Bruce Boxleitner and had another son who she named Michael after her former co-star and father-figure. But Gilbert and Boxleitner divorced and she is currently married to "Westwing" actor Timothy Busfield.
DANCING WITH THE STARS
Gilbert joined the cast of celebrity contestants on season 14 of "Dancing with the Stars." She danced with Maksim Chmerkovskiy, sustaining a head injury while dancing the Paso Doble and was eventually eliminated, finishing fifth.
BOOKS
Gilbert released her autobiography "Prairie Tale: A Memoir," in 2009. In 2014, she wrote "Daisy and Josephine," a short story for children and "My Prairie Cookbook: Memories and Frontier Food from My Little House to Yours."
POLITICS
Gilbert ran for U.S. Congress as a Democrat in Michigan's 8th congressional district in 2016 and won the Democratic primary. She dropped out citing head and neck injuries sustained in an accident.
HEALTH ISSUES
Her autobiography described her alcoholism and drug abuse. She also had severe back problems requiring surgery to replace a disc as well as fuse a vertebra in her lower spine.
BREAST IMPLANTS AND HAIR DYE
As a former child star in Hollywood, trying to make a name as a glamorous leading lady led to many body issues that Gilbert tried to fix with plastic surgery.
Nose jobs, botox, breast implants, and fillers all strived to create the adult Hollywood woman she was pressured to be. Busfield supports her decision to remove her implants and stop all treatments, including dyeing her hair.
Please fill in your e-mail so we can share with you our top stories!