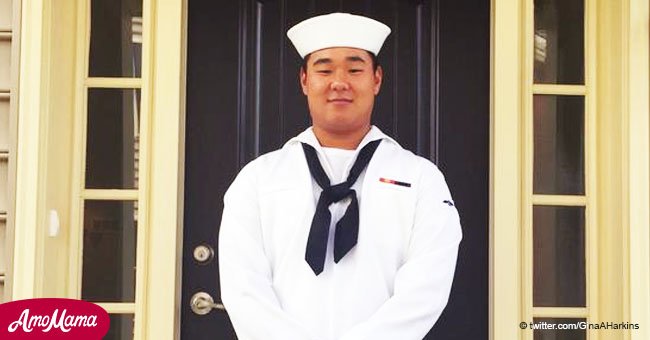 Young sailor killed in a terrible accident just weeks after his engagement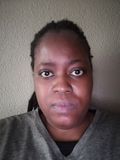 Airman Apprentice Joseph Min Naglak is a sailor who died this week. Pilots were conducting carrier flight qualifications when tragedy struck.
The sailor was out at sea securing an E-2C Hawkeye radar plane to the flight deck. The recently engaged man was struck by its propeller.
On Monday afternoon, Airman Apprentice Joseph Min Naglak, 21, was killed on the flight deck of the USS George H. W. Bush. The incident occurred at around 4:45 p.m.
Stephanie Blair Naglak, his sister, said he would always be remembered: "as a hero with a big heart." The Navy sailor was adopted when he was 2 years old.
For more on this story go to our Twitter account @amomama_usa. Stephanie further added,
"He wanted to join the Navy to give back to a country who gave him so much."
His fiancée Niki Weber revealed via Facebook posts that the pair had became engaged on September 3.
Cmdr. Dave Hecht, the spokesman for Naval Air Force Atlantic, had this to say:
"The loss of a shipmate is a heartbreaking experience for a crew of a naval vessel. Those aboard USS George H. W. Bush will mourn Naglak's passing and remember him always for his devoted service and sacrifice to our nation."
Joseph grew up in West Windsor and was adopted by the Naglak family from South Korea. In 2011, his mother, Jeanne Naglak, died when he was only 14.
The Navy man loved sports, music and food. In April 2017, he enlisted in the Navy and was an Aviation Boatswain's Mate (Handling) Airman Apprentice.
He was stationed in Norfolk, Virginia, where he lived with his Weber. The USS George H.W. Bush mourned his death with a Facebook post on their page saying he would "always be part of Avenger family."
In another story, a woman named Wendy Karina Martinez, 35, had just been newly-engaged when she was brutally stabbed multiple times while jogging near her Washington, D.C. home on Tuesday night.
Martinez stumbled into a local Chinese restaurant covered in her own blood and collapsed. A suspect, who was captured by a nearby surveillance camera, was seen fleeing the scene.
Please fill in your e-mail so we can share with you our top stories!