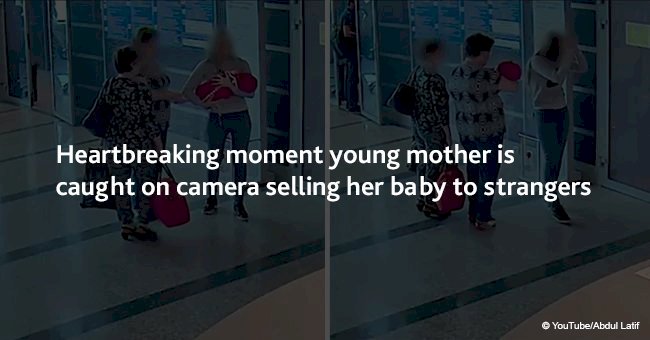 Heartbreaking moment young mother is caught on camera reportedly selling her baby to strangers
The most agonizing decision for any woman to make is to give up their child, whether by abortion or adoption, but one woman reportedly chose to sell her child for $50 instead.
The heart-wrenching moment a 25-year-old unwed first-time mother reportedly hands over her 9-day-old daughter to a teacher in Russia was caught on camera recently.
The child was moved using falsified documents, and both women now face up to 10 years in jail for "child trafficking" under Russia's strict laws.
Read more on our Twitter account @amomama_usa.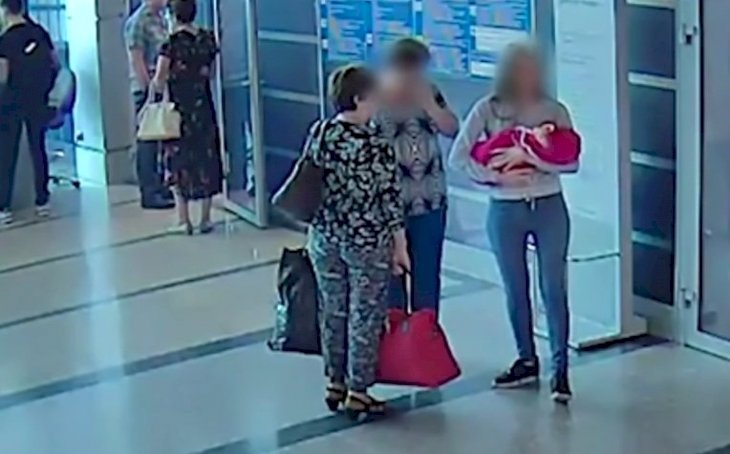 Source: YouTube
A CCTV video has surfaced shown a woman identified as Inna Petrova holding her nine-day-old daughter at Omsk airport in Russia.
Seemingly distraught, the woman cuddles her newborn daughter close to her chest, savoring each moment she has left with her.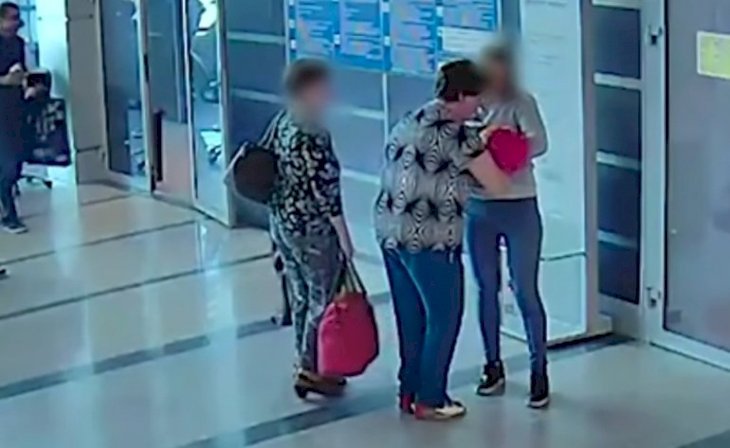 Source: YouTube
Natalia Zhdanova, 43, a middle-aged teacher from St Petersburg had advertised for a baby online after her adult son left home:
'Hi everyone! My husband and I would very much like to get a baby aged 0 to 3 months. All the documents for adoption are ready. Please send a private message for details. Girls, darlings, please help.'
At the airport, Petrova is seen handing her baby over to Zhdanova who got onto a plane with the baby using a fake birth certificate that listed herself as the mother.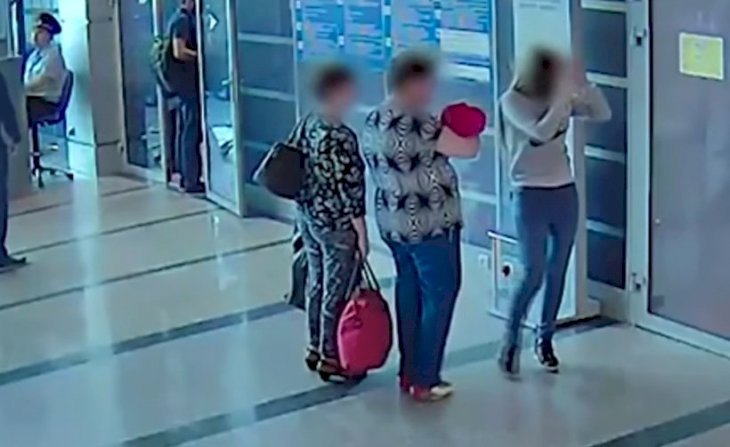 Source: YouTube
Petrova, an unemployed painter, told investigators that she had fallen pregnant after a brief interlude with a man she met at a cafe.
As she was living with her mother and sister in a cramped apartment, she was unable to keep her child. The other two women were "furious" with her she said and insisted on an abortion.
Petrova chose to go through with the pregnancy and have the child adopted instead. She posted on her social networks:
'Hello, I would like my daughter to be adopted. Please do so, I am not able to raise her, no chance'.
The co-conspirators are currently being held under house arrest pending completion of a criminal investigation into child trafficking. The baby will most likely end up in a home.
In similar news, Jharkhand police in India have reportedly arrested one woman and detained two nuns from Missionaries of Charity, a home for unwed mothers started by Nobel Laureate Mother Teresa, for selling newborn babies.
The women are believed to be exploiting young mothers by stealing their babies and selling them to rich families for profit.
Also in India, a recent AmoMama article reveals CCTV footage that shows a woman climbing out of her car and abandoning a newborn baby girl on a stranger's doorstep.
Police were informed about the baby and they launched an investigation into the abandonment. The woman in the video clip covered her face with a mask and was driving a car with a Haryana number plate.
What possesses a person to abandon or sell their own child to potentially unscrupulous child traffickers instead of handing them over to the hospital at birth? And what could make safe havens turn out to be fraudulent hellholes instead?
In this instance, police are still searching for the healthy baby girl's mother to uncover the truth of what happened.
Please fill in your e-mail so we can share with you our top stories!