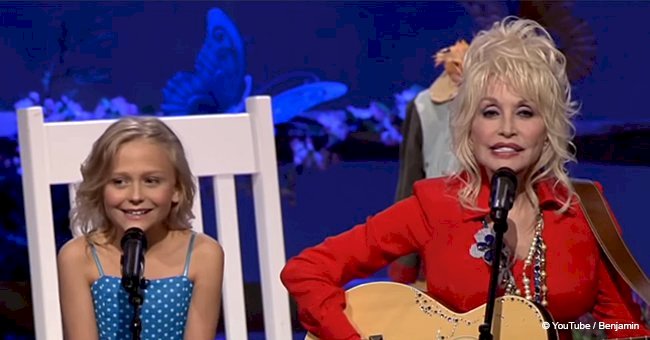 Dolly Parton and little girl bewitched fans with amazing rendition of 'Angel Hill'

Country music singer Dolly Parton and Alyvia Alyn Lind were together in an interview that "Home & Family" made about their 2015 TV film, "Coat of Many Colors."
Lind, then-nine years old, was the young lady who took the role of Parton when she was younger in the movie, and she looked exactly like the actress. During the conversation, the interviewers asked Parton about a song included in the film called "Angel Hill."
The multi-awarded star confessed that she wrote the song a long time ago but never recorded it. She did it primarily for the movie, and Lind played an essential role in it.
Parton went on revealing a couple of details about the song, which was written when she lost a baby brother, as well as its backstory.
AN IMPORTANT RESPONSIBILITY
The singer revealed that her mother had several children, so the older siblings had to take care of the younger ones. She added that her mother would make an older sibling responsible for specifically one baby to rock them, feed them, and do some other duties.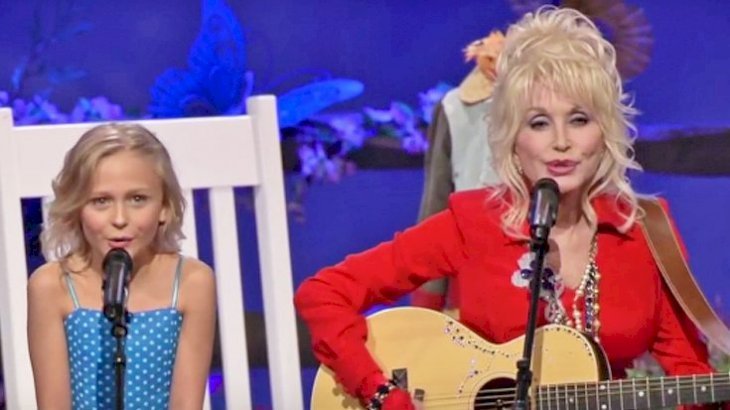 Source: Classic Country Music
HEARTBREAKING NEWS
Parton added that the baby that her mother was carrying was supposed to be hers. Unfortunately, he passed away when she was nine, a fact that broke her heart in several pieces.
BEAUTIFUL SONG
Soon after that, both "Dollys" started singing "Angel Hill," a song that transmits all the pain and sorrow she felt being a nine-year-old girl. "I'll meet you in heaven if it be God's will/My angel, my angel I'll meet you in heaven, I can't wait until," goes the song.
ANOTHER COLLABORATION
Parton recently uploaded a video to her YouTube channel of a new song that she and Sia released. It is a re-recording of the country star's 1971 single hit "Here I Am" with Sia's vocals, which made the song even better.
Esquire revealed that the song is only one of the many that will be included on the soundtrack of the upcoming film "Dumplin'."
A RECENT ARGUMENT
During an interview Parton was having with ABC, the interviewer David Wright was asking the star politic-related questions, but the woman had set clear that she was not going to address any politics.
"Of course I have my opinion about everybody and everything, but I learned a long time ago to keep your damn mouth shut if you want to stay in show business. I'm not in politics. I'm an entertainer," said Parton when asked about President Donald Trump.
Please fill in your e-mail so we can share with you our top stories!