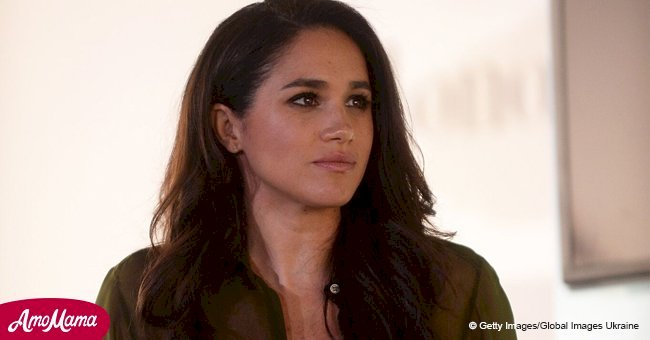 Meghan Markle's political views reportedly cause trouble with Prince Harry's friends

Meghan faces challenges after wed into the royal family.
Since marrying Prince Harry in May Meghan Markle had thrown herself into charitable and royal work.
Meghan has cut her circle of friends down to a few, including childhood friend Benita Litt, makeup artist Daniel Martin and stylist Jessica Mulroney.
Read more on our Twitter account @amomama_usa.
According to a source in Cotswolds village near Meghan and Harry's country home told The Daily Beast:
"Meghan is usually spotted on her own and rarely had visitors"
Malia Obama has a new boyfriend, which is said to have ties to the royal family.
She is currently studying at Harvard University where they are spotted regularly.
To find out more about his identity and ties to the royal family visit Daily Mail: Malia Obama's new boyfriend linked to the royal family.
MEGHANS POLITICAL VIEWS
She is an animal rights advocate, reportedly the reason why Harry did not attend the royal family's regular grouse hunt the last two years.
Meghan is ultra-liberal, which does not go well with some of Harry's friends.
Having introduced her to his friends at parties, private dinners and weddings it became apparent that she is anti many things in their world.
While in Ireland Meghan reportedly broke protocol during a visit in July.
Royals are forbidden from expressing political views in public, and this is not the first time she had done so.
A senator during her visit to Ireland claimed that she expressed support for the country's referendum legalizing abortion.
NEW LIFE AS A ROYAL
The Daily Beast was told by writer Lady Colin Campbell, a confidant of Lady Diana's, also the first person to reveal Diana's eating disorder:
"Meghan's past career as an actress made her better equipped for the solitary aspects of royal life."
HER FIRST SOLO ENGAGEMENT
Kensington Palace announced Meghan Markle's first solo engagement as Duchess of Sussex.
She will attend the engagement without any royal family members, including Prince Harry.
For more about the announcement read the following Meghan Markle's First Solo Event Was Just Announced and It's So Soon.
Please fill in your e-mail so we can share with you our top stories!