Pregnant teen was sent to a mental hospital by parents but meets her daughter after 44 years
Julie Mannix had to endure a terrible situation all because she got pregnant before being married. Her own parents locked her into a mental facility.
According to the story that Julie herself wrote in Redbook Magazine, she pointed out that she got pregnant when she was 19 years old. The child's father was Frank Von Zerneck, a man Julie met in Long Island.
Frank was married, but Julie learned this when she was already pregnant. Given the fact that it all happened in 1963 when getting pregnant before tying the knot was a taboo, her parents, both writers, gave her two options.
The first one was abortion. Even though her parents were Catholics, they wouldn't let Julie welcome a child to the world before saying "I do."
CHOOSING WITH HER HEART
The second option was different. Julie could have the baby, but she would have to go to a mental facility citing depression. She spent six months in the hospital filled with dread and paranoia when she finally gave birth to her beautiful and healthy baby girl.
She named her Aimee but had to sign the adoption papers and left her in the hospital hoping that Aimee could go to a loving home. Aimee's name was changed to Kathleen Wisler due to the adoption. After a life filled with ups and downs, she learned that she was adopted.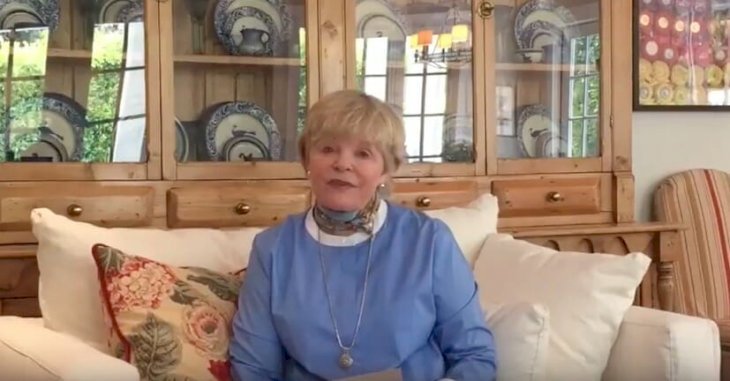 LEARNING ABOUT HER PARENTS
Years later, and worried about any possible genetic disease in her biological family, Kathy went to the Catholic Social Services of Philadelphia to learn more about her parents.
After finding a couple of details and knowing there was no genetic illness in their parents, she stopped looking for them. A decade later, Kathy used the Internet and learned that her grandfather had been a writer who had welcomed a daughter named Julie Mannix.
MORE DETAILS ABOUT THEM
She kept researching and learned that Julie was an actress and that she married a TV producer named Frank Von Zerneck (he divorced from his first wife while Julie was in the metal facility).
Kathy wrote Julie a letter and, only a couple of days later, the mother called her on the phone, they exchanged personal information, and Julie said: "I'm your mother."
THE ENCOUNTER
After sending photos and talking to the phone for eight months, Kathy, Julie, and Frank got together at the Ritz Carlton Hotel, and the moment was beautiful for both of them. They met each other after 44 years of being cruelly separated.