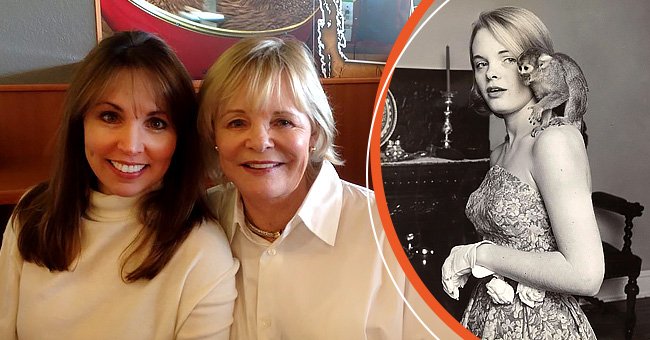 facebook.com/SecretStorms
Parents Send Daughter to Mental Hospital for Refusing to End Pregnancy, She Meets Her Daughter 44 Years Later
A young lady was left at the mercy of her parents after her family gynecologist discovered that she was pregnant and took the news directly to her wealthy parents. They gave her a choice: abort the child or get admitted into a mental clinic.
The year was 1963 when the world was against abortions and considered them illegal. This story is about a Philadelphia woman who fell in love with a man her parents refused to acknowledge as a worthy suitor.
The lady, named Julie Mannix, was 19 years old, but that did not stop her love for the man known as Frank von Zerneck.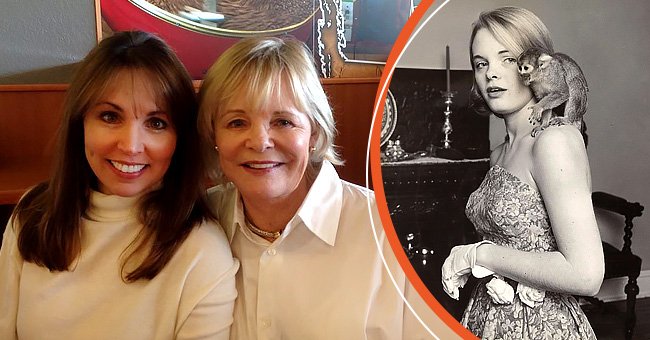 [Left] Julie Mannix and her daughter Kathleen Marie Wisler; [Right] Julie Mannix when she was younger. | Source: facebook.com/SecretStorms
Despite her parents' obvious disapproval, Julie Mannix enjoyed a fulfilling relationship with Frank until she went for a routine check-up at her gynecologist's. It was at that moment everything started to go wrong.
HE TOLD HER PARENTS RATHER THAN LET HER KNOW
Julie's gynecologist was a family friend, so she had gone in without thinking twice, not knowing that her life would change forever.
The routine test revealed that she was pregnant, but the doctor chose to take the news to her mother rather than tell her. It sparked outrage because within their family, having a child outside wedlock was unacceptable.
At the same time, they were well aware of the law's stance on abortion, so they could not move hastily toward that eventuality. To solve this issue, her parents decided not to tell her about the baby growing within her, instead choosing to lie and manipulate her into thinking she was not pregnant.
After weeks of that, they hatched a plan that saw them convince her that she had depression and that she needed to see a psychiatrist. The country may have had issues with sane people having abortions, but mentally challenged folks were different.
SHE REFUSED BUT WAS LOCKED UP
Julie found out she was pregnant around this time, and she did not want to do an abortion. Her parents refused to accept her wishes but instead chose to lock her up in a mental hospital for six months until she went into labor.
On April 19, 1964, Julie's baby, named Aimee, was born; however, the lady was only allowed to spend a few moments with her daughter. She was then forced to sign the adoption papers letting her daughter go for what she thought may have been forever.
In the months that followed, the young mother searched for her daughter but had little luck even when she reached out to different churches to ask for information on her whereabouts.
SHE LATER MARRIED FRANK
Her search remained fruitless for years, but she never gave up on searching. Later on, she moved to New York, where she made a living as an actress; then, in 1965, she married Frank.
Together, they prayed their daughter was living well, and every year on April 19, they celebrated their daughter's birthday.
It turned out that their daughter had been adopted by a good family who had named her Kathleen Marie Wisler. Unfortunately, she lost both adoptive parents as a child, but that didn't stop her from growing up to become a good mom herself.
SHE FOUND HER MOM ON THE INTERNET
When Kathleen started to look for her birth parents actively, she found a lead on a movie directory online; It was her mom's name, and soon she was staring at a photo of the woman on her computer screen.
She decided to get in contact via a letter she penned herself, and they started communicating over Skype. With time they bonded like a proper family, and Kathleen found herself blessed with new parents after losing her adoptive ones so early in her life.
Please fill in your e-mail so we can share with you our top stories!