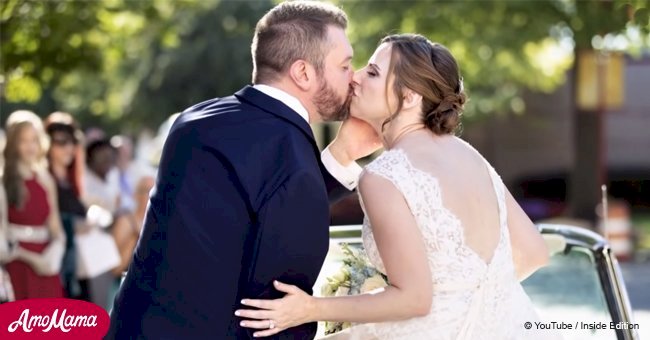 Couple that survived childhood cancer together decide to marry each other

Joel and Lindsey Alsup tied the knot at St Jude's Research Hospital center on September 1, 2018. But their story began long before that at the very same hospital.
In 1993, two children battled cancer in Memphis, Tennessee. Joel was suffering from osteosarcoma while Lindsey endured acute lymphoblastic leukemia.
Via Inside Edition, Lindsey described how she felt to WATN-TV about her situation back then:
"Here I am at 10 thinking, 'I've not made it to middle school, or high school, or college. And I have a life and a career and a family that I want to have.' And I felt like cancer was stealing that from me."
The video covering the couple's heartwarming story is found below.
Follow us on Twitter for more @amomama_usa.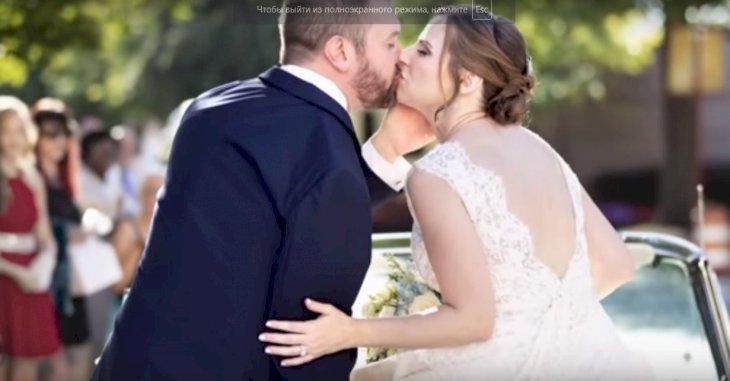 Source: YouTube
But the two kids both got through and they also both went on to work at the same hospital 15 years later. Joel, however, had lost an arm to the disease.
Joel is employed by the American Lebanese Syrian Associated Charities as a video producer. He is also a supervisor in the creative media services division at the hospital. Lindsey works as a liaison between St. Jude's and ALSAC.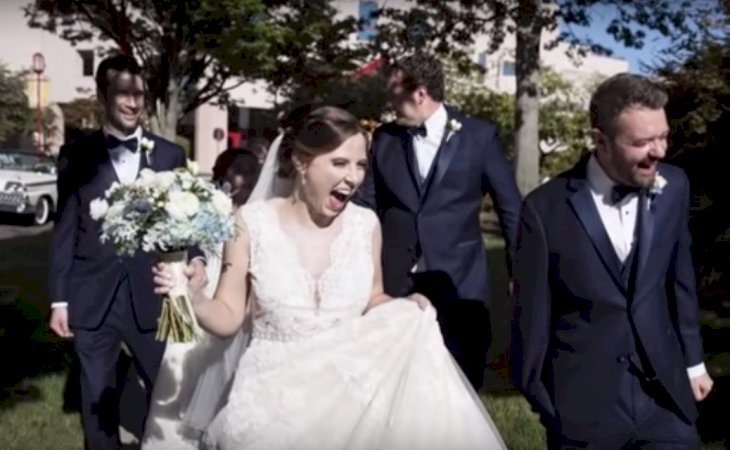 Source: YouTube
Lindsey had been married for less than a year when she was re-introduced to her old fellow patient during her initial rounds at her new workplace.
It would be 12 years later that the pair actually began dating. Lindsey has two children: Audrey, 12, and Jacob, 8, from her previous relationship.
Lindsey, now 37, expressed that even back then, she held an admiration for Joel. In fact, she "had a huge crush on him as kids."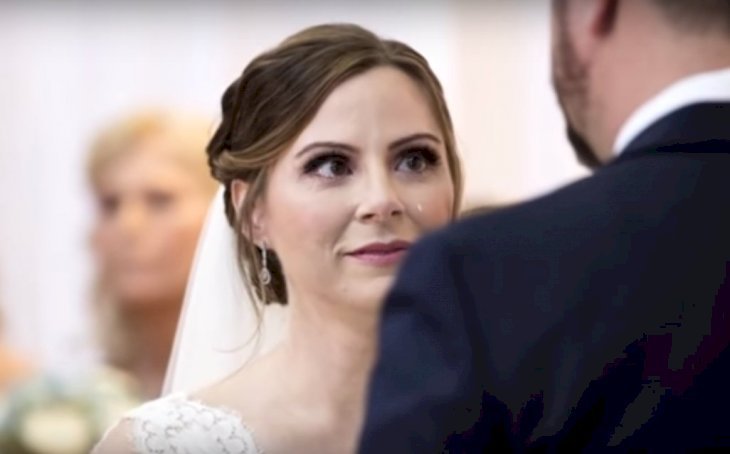 Source: YouTube
Meanwhile, Joel, now 38, described the couple's unique connection:
"Even though our active treatment is over, life as a survivor is different." He continued, "But I had this person who knew exactly what my daily life was like, who knew what fears I might have during the day and understands that."
He confessed his love to Lindsey after they watched "Alien" together. Lindsey promptly returned his sentiments. Last month, she received a proposal from Joel to which she said yes.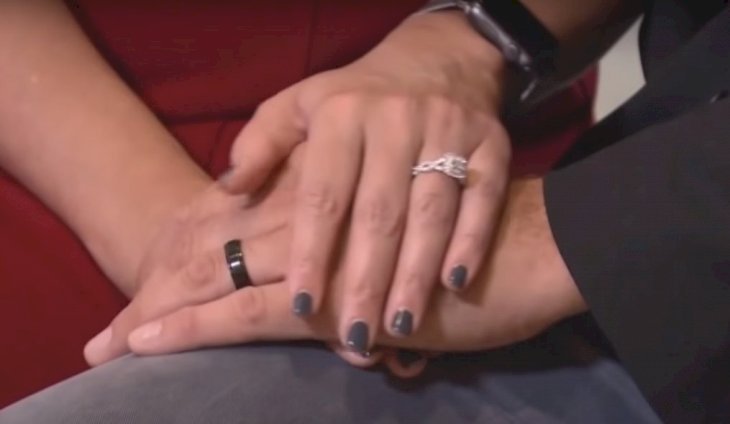 Source: YouTube
Their parents were also delighted when the pair got together. Their families knew each other as long as the two did. Ginny Cook, Lindsey's mother, felt that Joel was "wonderful to [their] grandchildren."
Thanks to their unique history, the hospital was host to the couple's wedding. They held the ceremony at the golden-domed Danny Tomas/ Alsac Paviliion on St. Jude's grounds.
Source: YouTube
Sadly, earlier this month, one cancer patient's story took a tragic turn right after she got to experience the joy of getting married.
Nina Marino was only 19 when she succumbed to cancer earlier this month. Just three days prior, she got married to Joey Williams, 21.
And back in 2015, some students felt compelled to dedicate a song to their fifth-grade teacher who was battling breast cancer.
The heartwarming video was uploaded to YouTube where it garnered over a million views.
In it, Adriana Lopez is seen getting emotional as the "PS22" group sang Martina McBride's "I'm Gonna Love You Through It."
Lopez was brought to tears by the performance as well as the speech from the chorus director, Gregg Breinberg. She described how much Lopez inspired the students.
Afterward, Lopez expressed how encouraged she was by the student's display of affection.
"It was wonderful, and it's not easy, and I will get through it because I have wonderful friends at this school."
Please fill in your e-mail so we can share with you our top stories!