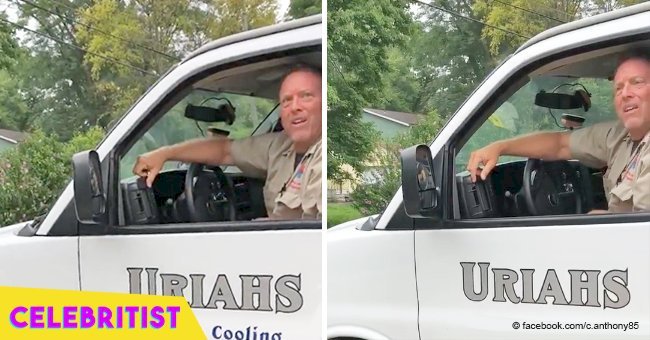 White man followed black man home to call him N-word in viral video

Charles Lovett, a man from Ohio, uploaded a three-minute clip showing a man, later identified as Jeffrey Whitman, telling him racial slurs. The man even followed Lovett to his house.
The video showed how Lovett hopped out of his vehicle and walked to the sidewalk in front of his home where a van from the Uriah's Heating, Cooling & Refrigeration company was parked. The driver, Whitman, pointed out that he had followed him to let him know how much of a "[expletive]" he was.
Repeatedly calling him by the N-word, the man said that Lovett was rude because he allegedly cut him off in his lane while driving.
The young man said that, since he lived there, he knew very well the streets, adding that he didn't cut him off.
HE'S GOT "EVERYTHING FOR FREE"
Whitman kept arguing and said that Lovett was entitled and that he got everything for free. However, Lovett told him that he was saying that only because he was black, and even informed him that he went to college and got a degree.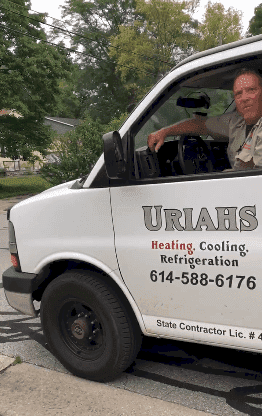 Source: Facebook/Charles Lovett
WHITMAN REALIZED LOVETT HAD HIS INFORMATION
Lovett said that he didn't get the car he was driving for free and that he paid all his bills. After telling Whitman that he would send the video and his information to the state, the aggressive man left his home.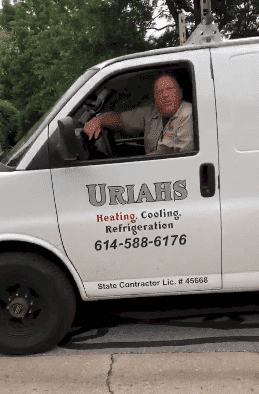 Source: Facebook/Charles Lovett
THE POST
Later that day, Lovett uploaded the video to his Facebook page admitting that he wasn't sure about posting it because he felt he could have handled the situation differently.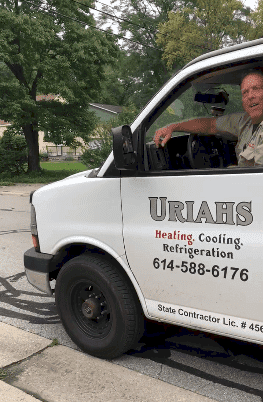 Source: Facebook/Charles Lovett
He wrote that Whitman followed him from the Interstate Exit to his home and proceeded to "berate" him with the "most disrespectful word" that someone could tell an African-American person.
THE OUTCOME
According to Indy100, the incident ruined Whitman's life as he could never work in Columbus, Ohio, again. Apart from that, his 85-year-old mother and 25-year-old daughter have been harassed after the video became viral. He added that, since he grew up with the N-word, he didn't consider it as a "big deal."
A SIMILAR SITUATION
It is not the only racist incident that has hit the Internet as Rayne Burse was a victim of something similar. While she was walking her dog in her neighborhood in Miami, a senior lady started harassing her saying that she didn't belong there because she was from South Miami.
At some point in the video, the lady tried to drag the victim's phone, but she quickly defended herself by punching the attacker on the forehead. The video went viral in no time.
Please fill in your e-mail so we can share with you our top stories!