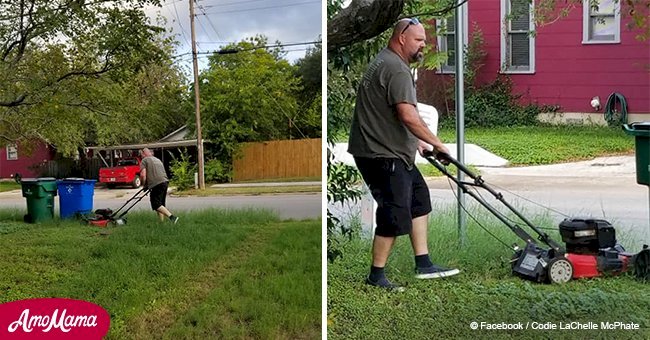 Man spotted cutting ex-wife's lawn 28 years after getting divorced

One family from Texas is showing the world that divorce is not always synonymous with bitterness, feuding, and court drama.
The 32-year-old Codie LaChelle PcPhate shared a photo on Facebook of her father mowing her mother's lawn. The couple had been divorced for 28 years.
Read more on our Twitter account, @amomama_usa. The post can be seen below. McPhate said in the caption this is the definition of co-parenting, and added:
"This is how lucky I am to have four parents who respect each other, and know that at the end of the day, the only thing that matters is showing your children how to treat people."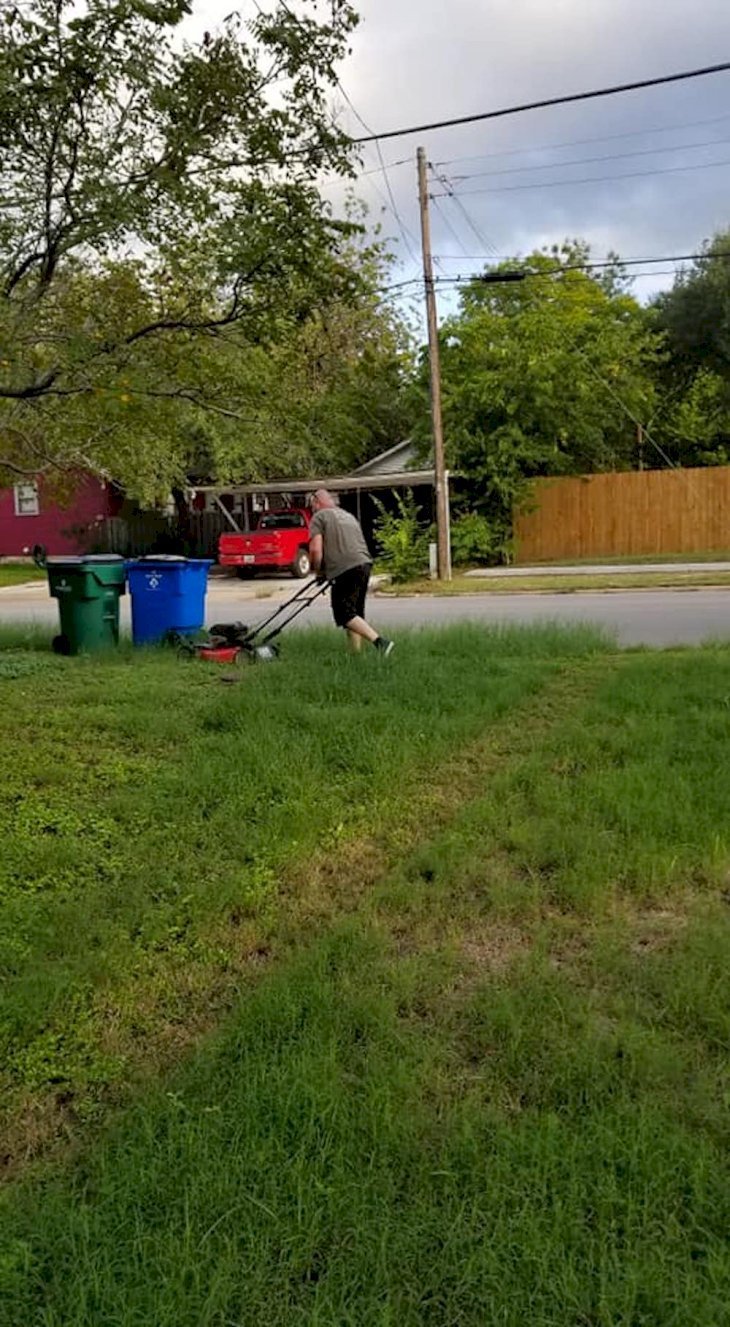 Source: Facebook/Photography 1822
As an adult, she appreciates the example her father sets about loving your family, "no matter how it came together."
She explained that her mother has "bad knees" and needed someone to mow the grass while her current husband – McPhate's stepfather – was out of town.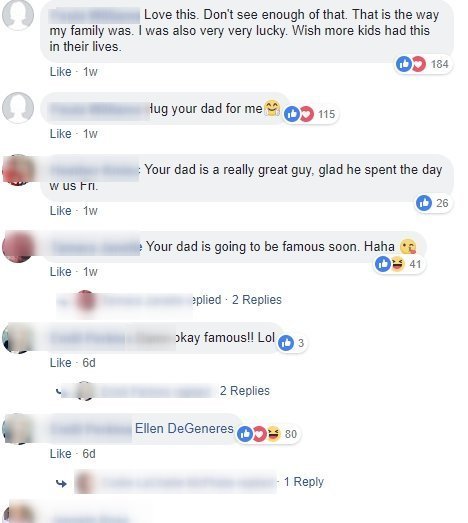 Source: Facebook/Codie LaChelle McPhate
Her young siblings wanted to know from McPhate why her father was tending the garden and she told them that their mom needed help, and her dad cared enough to offer a helping hand.
McPhate's post has gone viral in the 10 days it's been online and received more than 49,000 reactions and 20,000 shares.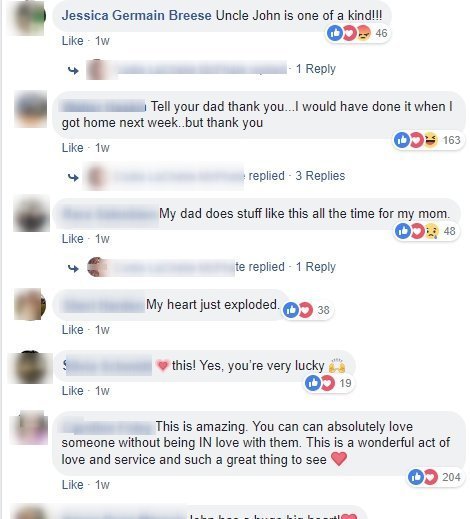 Source: Facebook/Codie LaChelle McPhate
Much to her father's delight! He was quite amused by the reaction it elicited and wanted her to add the following disclaimer to the post. She said:
"He wants everyone to know "I'm no saint," He just wants to show others that you don't need to act like an angelic pastor on lent, but that we should all choose kindness whenever we can."
He did all of that while on vacation and visiting McPhate in Texas. He doesn't live in the same state and could have easily said it's not his responsibility, and that he just wanted to enjoy his holiday.
"I'm very fortunate to have such amazing parents. I know my moms and dads would do anything for each other, because we're family."
While common courtesy towards a former spouse isn't the norm, it clearly isn't the exception to the rule either, as can be seen from another family who also successfully co-parents.
Laura Dee and her husband had been divorced for eight years but wanted to surprise their children with a holiday away together.
Her son and daughter – Callum, 9 and Darcie, 11, – missed their father terribly. While getting ready to board a plane, their dad emerged from the crowd.
Both children were overcome with emotion. The full story can be read here.
Please fill in your e-mail so we can share with you our top stories!