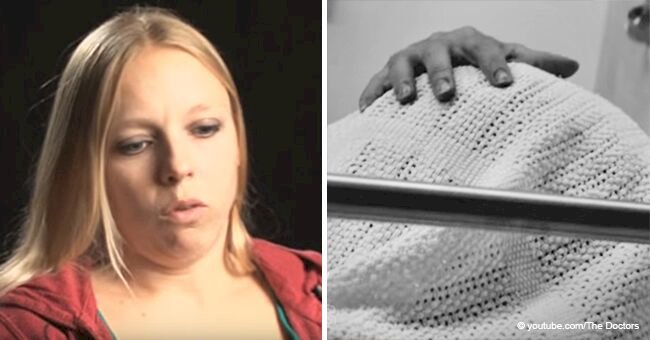 Pregnant mom learns that her husband has a few days to live and risks her life to bring him joy
A young Dallas woman named Diane Aulger provoked her delivery 15 days earlier than planned so that her husband, Mark could meet their newborn daughter before he died.
Mark Aulger was diagnosed with colon cancer in April 2011. The father of four –at the moment- spent months undergoing chemotherapy sessions and other treatments, and he and his wife Diane believed he had won the battle.
But as So Share This reported on June 30, 2016, soon after the couple learned that a fifth child was on her way, Mark's health condition worsened unexpectedly due to complications with the long treatment.
In January 2012 the 52-year-old had to be rushed to the hospital having trouble breathing. It turned out that the prolonged exposure to the chemicals used to attack cancer cells had taken a toll on Mark's lungs.
Diagnosed with pulmonary fibrosis, Mark was told by the doctors that he had only a few days to live. There was no way that he was going to make it to the expected date on which their upcoming child was going to be born.
Under those circumstances, the 31-year-old was forced to make a controversial decision: she was going to provoke her delivery two weeks in advance to let baby Savannah be held by her father at least once before his passing.
Mark's hospital bed was moved to the delivery room and he was present and aware as Diane gave birth for a fifth time on January 18.
"He held her for 45 minutes. Him and I just cried that whole time."
The following day, after briefly holding his baby once more, Mark entered into a comma. On January 23, he passed away in the company of his five children and his loving wife.
"His heart rate started to drop and his breathing started to drop, so I put her in his arms and held his hand until he died," Diane said.
It is the way of nature, and we are not an exception to this. We born, we grow up, we multiply, we die. But when a new life and the departure of a loved one happen so close to one another, it gives us contrasting feelings.
30-year-old Jamie Snider experienced this kind of feelings when she had to prepare for two meaningful things at once: the upcoming arrival of her twin daughters and her own death from cancer.
Please fill in your e-mail so we can share with you our top stories!