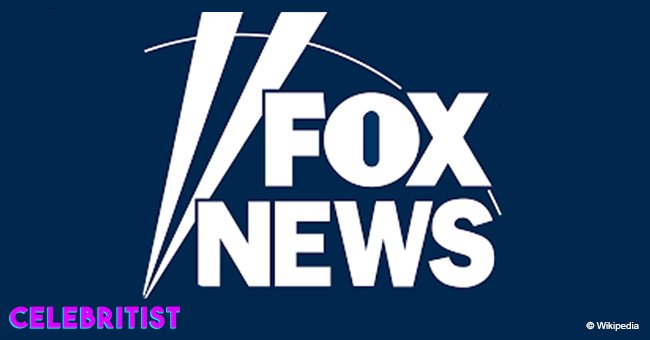 Black Fox News contributor fired after calling Kavanaugh's accusers 'lying skanks'
In the midst of an ongoing hearing in relation to sexually-related accusations against Judge Brett Kavanaugh, Fox News contributor Kevin Jackson tweeted a mouthful against one of his female accusers which ultimately led to his termination.
Brett Kavanaugh's future as Supreme Court Justice of the United States is currently on the line due to sexual assault accusations hurled against him by several women. One of them, Christine Blasey Ford, bravely told her story during a hearing on Thursday and seemed to have elicited a series of scathing responses from Kevin Jackson. Among other things, the Fox News contributor told her to stop "opening her legs."
Jackson appeared unstoppable when he unleashed several tweets defending Kavanaugh and slamming his female accusers. In one of his tweets, he called them "lying skanks" saying,
"Feminists are their own worst enemies, and the enemy of women. Also, they want men to NEVER be believed. I'm not succumbing. To HELL with the notion women must be believed no matter what. Lying skanks is what these three women are, and we ALL know more."
During Ford's testimony, he also instructed her to "stop opening your legs and OPEN A BOOK!"
"#ChristineBlaseyFord academic problems came from her PROMISCUITY!" he wrote on Twitter during Ford's Senate testimony. "Dang girl, stop opening your legs and OPEN A BOOK!"
Not yet done, Jackson also said that Ford "looks rode hard and put up wet, as we say in the country."
Due to his tweets, Fox News soon announced Jackson's termination as a contributor to the company. In the evening of Thursday, a spokesperson for the news channel said,
"Kevin Jackson has been terminated as a contributor. His comments on today's hearings were reprehensible and do not reflect the values of FOX News."
This isn't the first time Jackson drew negative attention from Fox News due to his tweets. Back in December, he also got into hot water when he suggested that FBI agents who didn't like President Donald Trump may have thought about "an assassination attempt."
A few days after his termination, Jackson appeared more fired up and determined to keep on going. He wrote,
Meanwhile, Matt Damon has just lent his acting skills to Saturday Night Live in portraying Judge Kavanaugh in a skit depicting Thursday's hearing. A sneak peak of the skit on Twitter reveals a very and beer-obsessed Damon, aka, Kavanaugh, being questioned by Cecily Strong playing the role of Diane Feinstein. Strong as Feinstein asked Damon's Kavanaugh if he had the "temperament to be a Supreme Court Justice to which Damon angrily replied, "I went to Yale! ... I lifted weights!." This and more jokes poking fun at Kavanaugh's persona await viewers of the famous gag show in the coming weekend.
Please fill in your e-mail so we can share with you our top stories!