90-year-old lady starts spontaneously singing gospel for family in this viral video
An elderly lady impressed everyone with her amazing vocal range as she was recorded singing a Christian gospel by her family members.
The video uploaded to Facebook by Lincoln Bragg Jr. sees the 90-year-old Fannie Spaulding of Crum, West Virginia singing "What A Time In Heaven" almost spontaneously.
In the video, Spaulding is seen completely engrossed in the song. She has her eyes closed as she passionately sings the gospel without hitting a single note wrong.
Not only is her terrific vocal range apparent, but the video also highlights her love and passion for music and singing.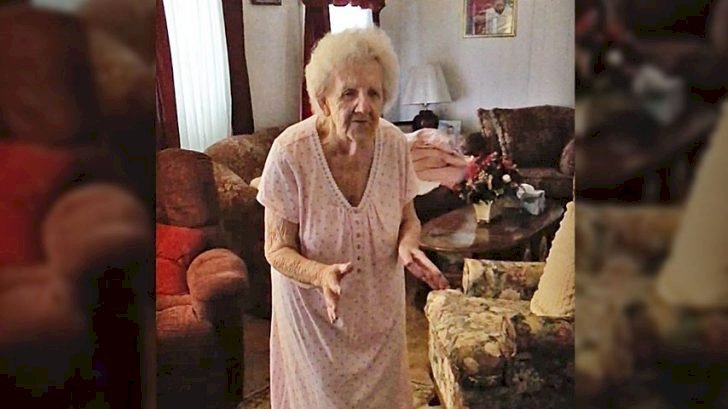 Follow us on Twitter to learn more.
The heartfelt video has so far been viewed over two million times and has been shared more than 67,000 times making it go viral on social media.
There are over 20,000 reactions on the video and more than 5,000 people have taken time to praise Spaulding in the comments section.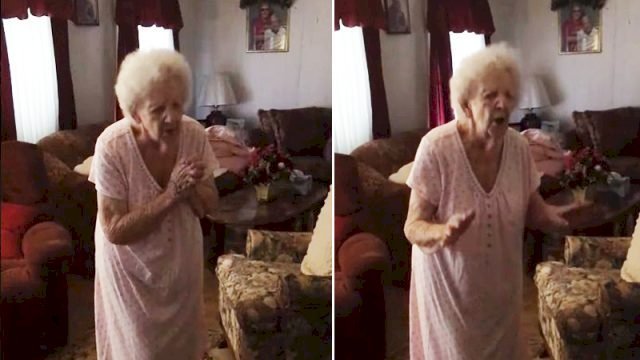 Meanwhile, Bragg Jr., Spaulding's nephew, who recorded her performance and shared it on his Facebook page told NBC 24 that Spaulding used to sing in church earlier but her age doesn't allow her to do it anymore.

"This was a blessing," Bragg added before suggesting that when the family went to visit her, Spaulding just stood up and started singing.
He also informed the news outlet that he had received several messages praising his aunt ever since he uploaded the video on Facebook.
Spaulding's viral video came only about a year after another similar video of a 78-year-old woman, Sylvia Jeneanne Weibel, singing "Blue Moon of Kentucky" went viral on social media.
Her rendition of the famous country song was so much adored by the people on the internet that it quickly reached over one million views in a matter of few days.
Weibel was caught on camera performing during her birthday party in February last year when she suddenly grabbed the mic to her mini-karaoke machine and started belting out the lyrics of the famous song.
In July 2017, yet another video went viral which shows an elderly nun, Sister Mary, singing a song of praise at the community room in her nursing home while seated on her wheelchair.
The heartfelt video also received widespread acknowledgment and praises as it gathered more than three million views.