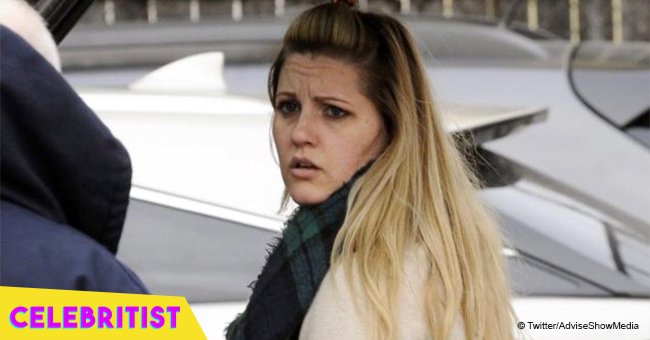 White teacher cries reverse racism after being fired for allegedly stepping on Black kids

A white teacher is poised to file a billion-dollar lawsuit after being terminated from the school she was teaching. She claims she was a victim of reverse racism and was wrongfully fired because of it.
Middle school teacher Patricia Cummings is out to claim a $1 billion payout if her reverse racism lawsuit against the city, parents, students and the media proves victorious following what she claims was a wrongful termination she received.
Cummings was a teacher at Middle School 118 at the Bronx when she was accused of poor judgment during a classroom session where she was teaching her students about U.S. slavery. According to the students, Cummings chose black students for her demonstration and asked them to lay on the floor. Then she stepped on the students' backs to show them how it felt. When the students and one of the staffers spoke about the incident, Cummings was eventually fired.
However, Cummings had a different version of her story as she claims she's a victim of reverse racism. In her version, she said that after showing her students a clip from the film "Freedom," she asked for volunteers to sit close together to simulate the cramp conditions aboard a ship. She denied asking any student to lie on the floor or even touching any of them. Despite her pleas, the Department of Education deemed her actions a result of poor judgment and a cause for termination.
Born out of her termination, Cummings filed a Notice of Claim stating the story being told about what happened in her classroom is wrong and maintaining that she's a victim of reverse discrimination, defamation, and negligence, among others. In her claim, she also said that she's owed $120 million in damages and could possibly go as high as $ 1 billion if her case becomes a class action lawsuit on reverse racism. This is according to her attorney, Tom Liotti who spoke to the Daily News.
"It's a scandal. There is blatant racism and reverse discrimination in the public schools of New York City. This is why white parents do not want to send their children there."
Liotti adds that it's time the Board of Education realizes the shift in racism.
"It's no longer the Blacks and minorities who are being discriminated against. It is discrimination against white teachers who are making great sacrifices to be there."
Cummings isn't the first teacher to be terminated due to racism issues. A teacher from Florida who secretly hosted a podcast espousing racist views was also removed from her classroom. Danna Volitich was a social studies teacher at Crystal River Middle School who hosted a podcast under a pseudonym. In one of her podcasts, she agrees with a guest who argues that a Swedish kid and a Nigerian kid are not supposed to learn exactly the same, nor do they have the same IQ. The guest adds that science has proven some races are smarter than others alluding to the Nigerians being the more inferior race. After learning of Volitich's involvement in the controversial podcast, she was removed from her classroom while an investigation was held.
In another case of a white teacher being terminated, Audrey Dudek, a math teacher at Edgewater High School in Florida filed a lawsuit against the school that fired her for the reason that she was dating an African-American man who's now her husband. She claimed the school frowned upon her when she forged friendly relationships with black personnel in the campus including their janitor. She also cited incidents when the vice principal questioned her dating preference and even participated in a talent show wearing blackface. Upon investigation, The Florida Commission found a reason to believe Dudek was unfairly treated due to racial concerns.
Please fill in your e-mail so we can share with you our top stories!