Girl falls out from open door of a speeding train and camera captures passengers' reactions
A prank on a speeding train almost cost a teenage girl her life.
An 18-year old girl traveling on an urban train through India's Mumbai was saved from certain death by the quick thinking of her fellow passengers.
The daring, split-second rescue was captured on camera and posted on YouTube/Daily Mail and shows the young girl, in a striped top standing in the open door of the carriage, holding on to a metal pole.
Everything seems to be going well until another train approaches heading in the opposite direction.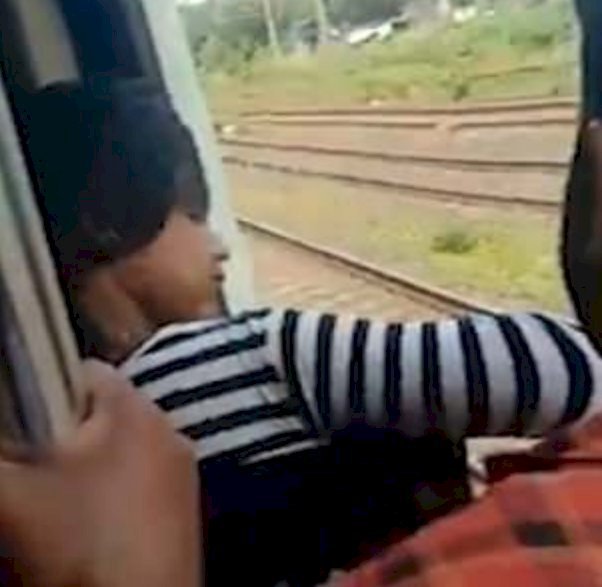 "The young boys and girls mostly travel on footboards and many accidents and deaths have happened in the past, but they won't take a lesson."
Passenger on Mumbai train, YouTube/Daily Mail, October 2, 2018.
SHE LEANED OUT OF THE DOOR AND APPEARED TO BE TRYING TO TOUCH THE ONCOMING TRAIN
The teenager suddenly seemed to be leaning out of the door, clinging to the pole as she attempted to touch the oncoming train.
Her foot slipped off the footboard and she was left dangling inches above the tracks as the train trundled on at 80 km an hour. Only the lightning-fast reaction of a passenger standing next to her prevented her death.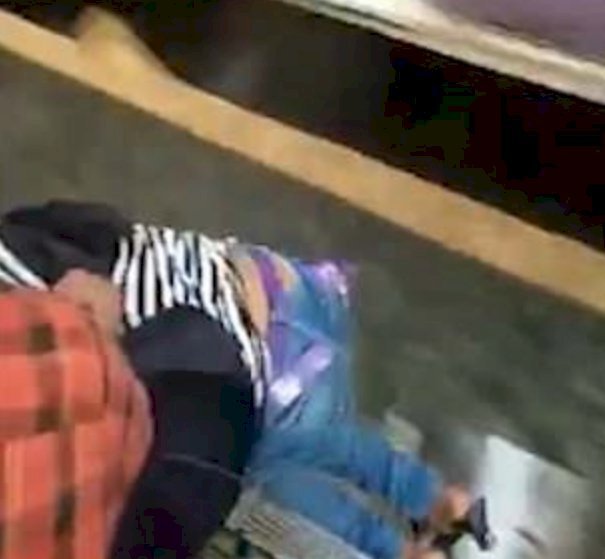 A HERO IN A PLAID SHIRT
A man in a red plaid shirt who can be seen behind the girl in the video quickly grabbed hold of her clothes and hoisted her back to safety. The man who saved the teen has not come forward or been identified.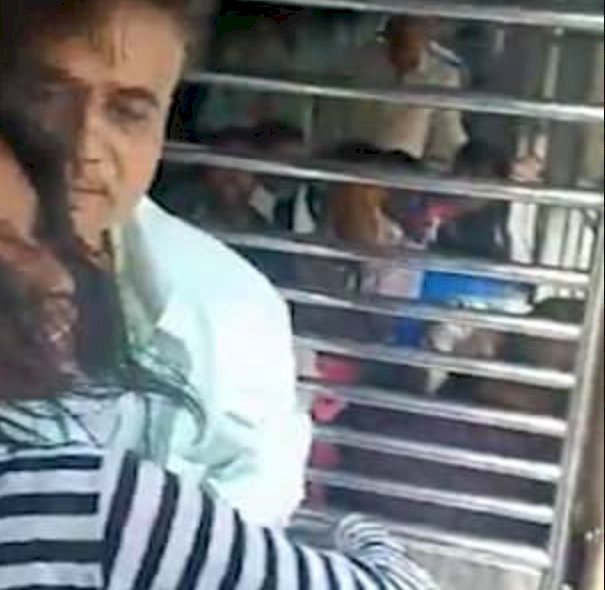 DEADLY GAMES TEENS PLAY ON THE TRAINS
Authorities have been trying to impose safety regulations, but passengers on the notoriously overcrowded trains force the doors open and some even climb out to ride on the roof of the trains.
Teenage pranks such as reaching out to touch other trains have come to tragic ends before. The girl, though looking dazed and frightened by the close call, was one of the lucky ones.
HORROR ATTACK ON THE TRAIN TRACKS
Halfway around the world in Belgium, another teen was left shaken after a trio of adults started levering racial insults on him, and pushed him off the platform and onto the train tracks.
Leroy Abraham, 15, was attacked and subjected to racial slurs by a 35-year-old man referred to as Jonas V.
Jonas V was in the company of two women who aided and abetted him in his aggression, whereas Abraham was with his older sister and younger brother at the Aatshcot station waiting to catch a train.
Abraham managed to drag the attacker onto the tracks with him and proceeded to punch him. When Abraham's sister tried to help him, one of the unidentified women attacked her and pulled her hair. 
The young boy managed to fight off his attacker and scrabble to safety before a train arrived, and Jonas V. was arrested.