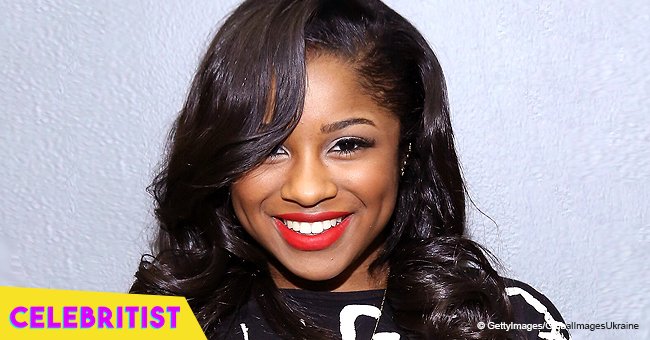 Reginae Carter flaunts slimmer figure in recent pic after revealing she lost 10 lbs in 5 days
A slimmer Reginae Carter greeted her fans on Instagram recently, thanks to her shocking 10-pound weight loss in just five days. The 19-year-old shared before and after photos highlighting her weight then and now.
Reginae Carter is all-smiles flaunting her slimmer figure in her latest post. She reveals she lost 10 lbs in five days which is shocking for her.
It's no secret Reginae has been trying to lose weight. She's been working out with a trainer for months now and even posted clips of their intense boxing routines.
Apart from that, she also recently revamped her diet. She even upset fans a few months back when she promoted a weight-loss candy, an appetite-suppressing lollipop that many celebrities have also endorsed.
Now it seems Reginae is basking in the fruits of her efforts as she showcases a much slimmer figure weighing 10 pounds less. She's grateful to her trainer as she is shocked that she accomplished the feat in just five days.
"I wanna thank my trainer @iamthekingoffitness for helping me through this fitness journey! I lost 10 pounds in 5 days which was very very shocking to me lol . I kept getting on the scale like uhhh is this real ? But it is !! Because I had discipline and I stuck with my diet ! You guys can too!! Join me!"
Reginae posted two photos side-by-side, the one on the left, being her original size, juxtaposed against her trimmer and curvier new figure on the right. In the photo bearing her new weight, she's wearing a tight-fitting one-off shoulder black mini-dress that highlights her slim waist. She's smiling radiantly in the pic, no doubt proud of her accomplishment.
It's likely her much older boyfriend YFN Lucci would also be pleased with the results of her weight loss journey. The couple has been making headlines due to their age-defying relationship being that the rapper is eight years older than Toya Wright and Lil Wayne's daughter. However, their critics haven't stopped them from flaunting their relationship in public. Just last month, they called attention to their date when they were photographed wearing head-to-toe Gucci while leaning against a red and white vehicle. Lucci posted the photo where he's casually hanging out with his girlfriend in full Gucci gear.
In a separate sighting, the couple was slammed for disrespectful behavior in church. YFN took a video of Reginae tending to her little sister while the pastor was preaching. This didn't sit well with fans who criticized them for not paying attention in church.
The pair remained silent through it all which is probably what's best. Reginae must have poured out her energy instead, to keeping fit.
Please fill in your e-mail so we can share with you our top stories!