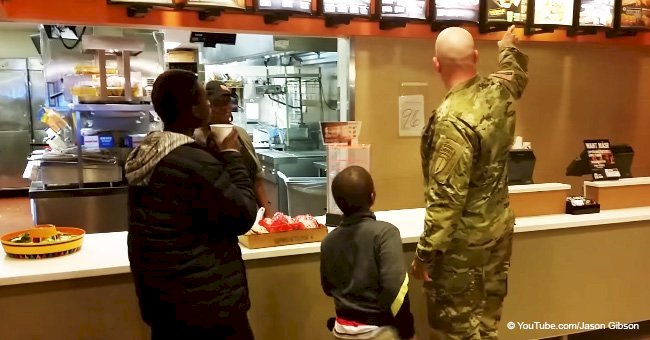 Heartwarming moment a soldier feeds two hungry little boys and his good deed goes viral
Two years ago, a patron was ordering takeout at Taco Bell in Greenville, when he caught an extraordinary moment on camera.
Jason Gibson, who's video had been viewed more than 2.6 million times explained in the caption that two teens were trying to sell homemade dessert.
A soldier, Army Lt. Col. Robert Risdon, then approached the children and Gibson overheard him asking the teens if they were hungry.
Read more on our Twitter account, @amomama_usa. The heartwarming footage can be seen below.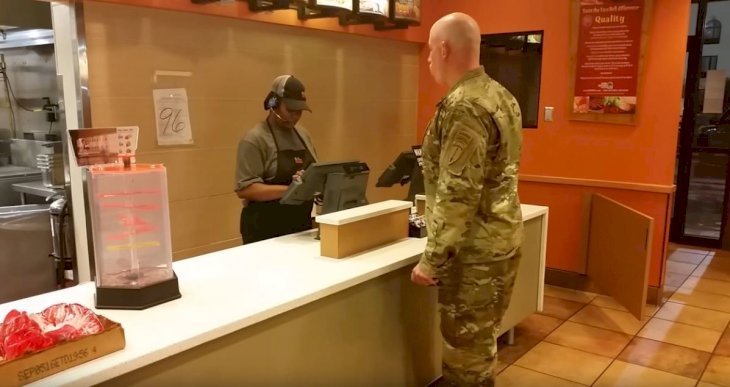 Source: YouTube/ Jason Gibson
The soldier took the children, aged nine and 13, to the counter and asked them to pick from the menu what they wanted for supper.
He also overheard that the youngest of two teens couldn't stop saying thanks, and told the soldier that he wanted to be just like him when he grew up.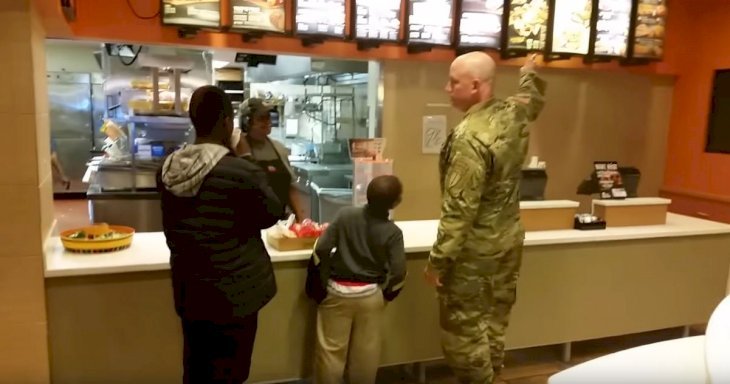 Source: YouTube/ Jason Gibson
The teen even saluted the soldier, however, he saluted with his left hand and soldier used this as a teaching moment.
A salute should be done with the right hand and Risbon taught the 9-year-old how to do it properly.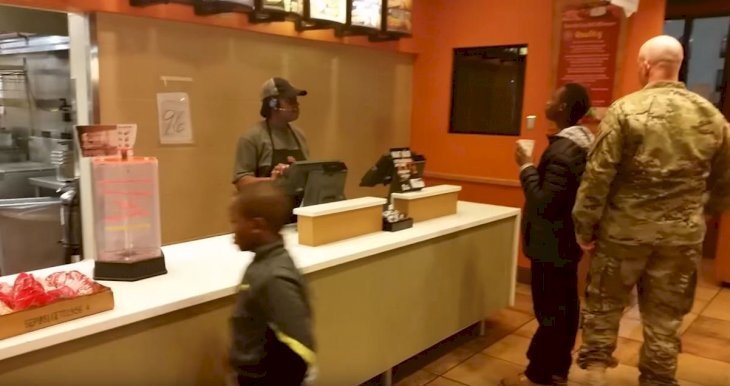 https://www.dropbox.com/s/wph66psodkbgp7y/103.JPG?dl=0
Gibson was glad he caught the beautiful moment on camera and said: "Our troops are always taking care of us."
He also thanked the soldier for his service and asked his followers to share the beautiful far and wide so others can be inspired by it too.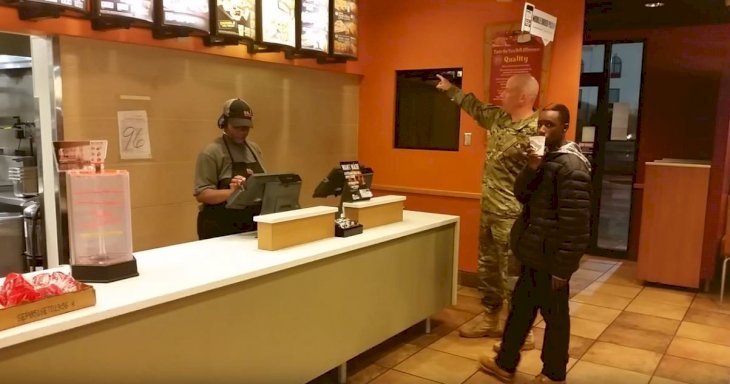 https://www.dropbox.com/s/wph66psodkbgp7y/103.JPG?dl=0
Risdon later said in the interview that it was clear the boys were hungry and that they didn't have cash on them. He added:
"I can't even count the number of times I was cold, wet and hungry in the Army."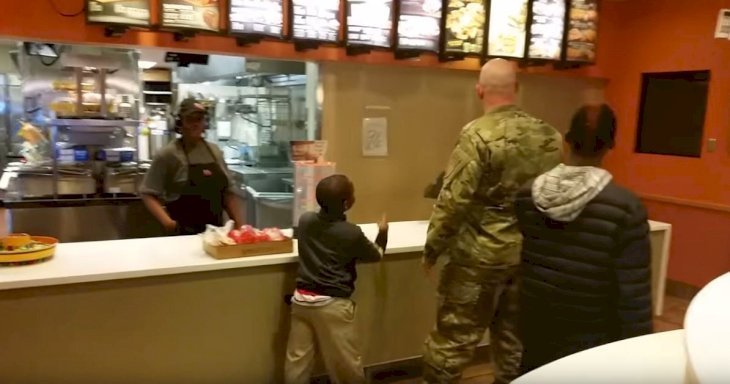 Source: YouTube/Jason Gibson
The soldier is glad that the video went viral and inspired others to lend helping hand to those in need, but he said:
"I'm kinda embarrassed and humbled by the praise and don't need it."
Even though he hasn't maintained contact with the boys, the hopes that his life lesson will motivate them also to do good in the world.
He told them always to help someone out if they are in the position. Based on the impression he left on the teens, they undoubtedly will.
In another recent story that made headlines, a business made paid for a soldier's expenses after they had a conversation on a flight.
The soldier's son's birthday was coming up and he wanted to spoil his son and make the day special. A few weeks later, he received a surprise from the man he met on the flight.
Read the full account here.
Please fill in your e-mail so we can share with you our top stories!