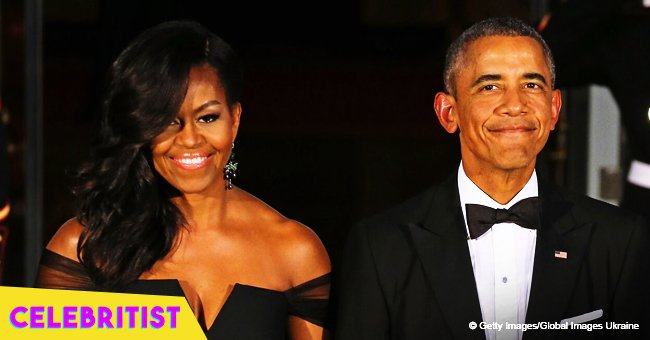 Newly-engaged couple goes viral after copying Barack and Michelle Obama in photo shoot
A recently engaged couple miss the Obamas so much that they decided to pay tribute to them during their engagement photo shoot. The couple duplicated some of the presidential couple's famous photos and the result was a viral spectacle.
Cassi and Adam are set to tie the knot but because they're fans of Mr. and Mrs. Obama, they decided to #BringObamaBack in their own unconventional way. To commemorate the famous couple, the future husband and wife commissioned a whole team to help them duplicate some of Barack and Michelle's most memorable photos.
Cleveland wedding photographer Natasha Herbert and event planner Covesa Gragg were both in hand to create the couple's vision. According to Covesa, the bride and groom approached her and asked if they could mimic one of the former president and first lady's famous shots.
In her excitement, Covesa suggested an entire shoot reenacting some of the high profile couple's memorable moments. This included their iconic Essence cover photo shoot, their embrace during the National Newspaper Publishers Association reception in 2009, and their snuggle during the taping of the 2015 World Expo in the Diplomatic Room of the White House.
Herbert shared some of the outtakes from their shoot and the similarity was uncanny. See for yourself.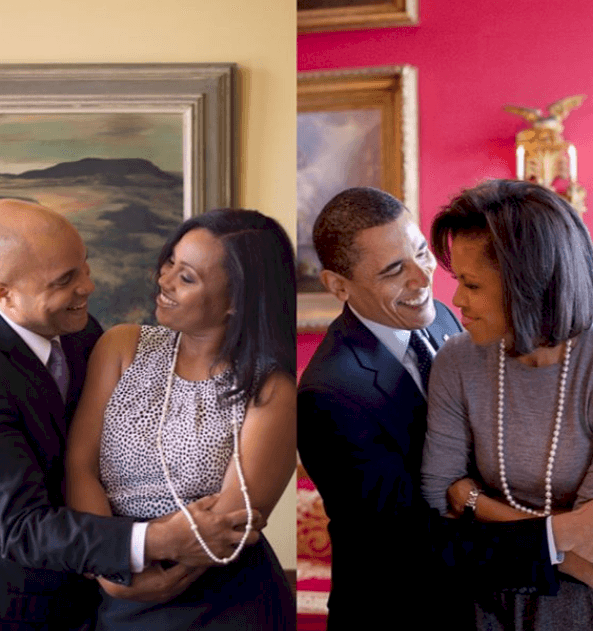 Source: Natasha Herbert on Instagram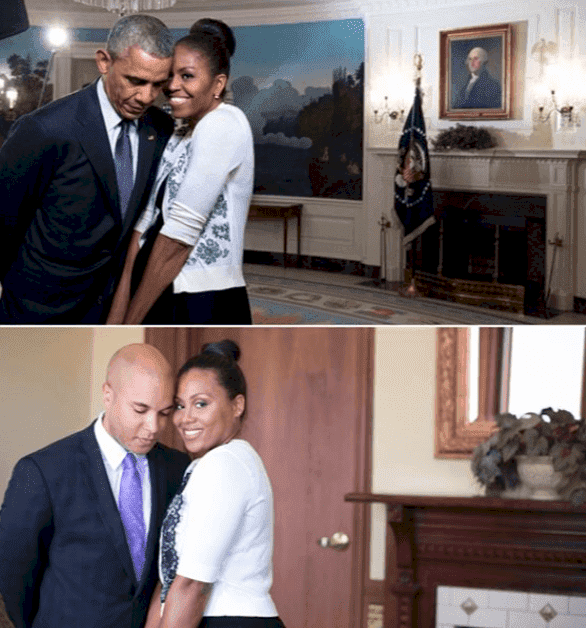 Source: Getty Images / Natasha Herbert on Instagram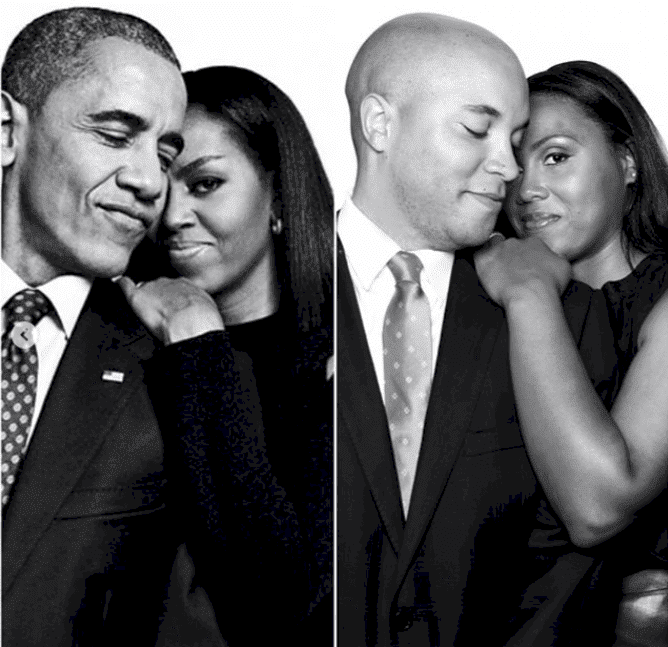 Source: Natasha Herbert on Instagram
Meanwhile, another engaged couple staged a chilly photo shoot to celebrate their upcoming marriage. Josh Morris and Morgan Daye braved the freezing temperatures in Bald River Falls in Tennessee to create the perfect photos to immortalize their love. Judging by the stunning images they shared, the effort to trek to the falls and stand under 25-degree weather certainly paid off.
However, nothing can compare to an engagement photo that celebrates the idea that love is timeless. A 70-year-old man and 67-year-old woman met a lifetime later but decided to marry anyway. Their engagement photos went viral as it depicted their beautiful love story of finding love again during one's senior years. Their photos received over 35,000 likes after comedian Niecy Nash posted them on Instagram.
Please fill in your e-mail so we can share with you our top stories!