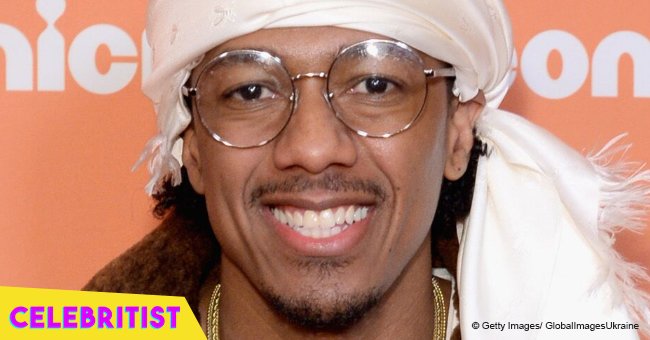 Nick Cannon and 1-year-old son Golden strike the same pose in adorable picture

Nick Cannon's one-year-old son Golden shows his dad who's tough in a recent photo the comedian posted where they're both channeling a gangster vibe.
Nick Cannon may learn a thing or two from his one-year-old son Golden when it comes to being a tough guy. In a recent photo of the father and son, Golden clearly is the fiercer gangster between them.
If there's one thing Nick Cannon is a master of, it's being a father. He's always been devoted to being there for his three children despite having no major part in their mothers' lives. Nick has a great co-parenting relationship with his ex-wife Mariah Carey whose twins Monroe and Moroccan get to spend a lot of time with their father. Meanwhile, Golden's mother, Brittany Bell, makes sure Nick is involved in their son's life in every possible way.
On Golden's first birthday in February, Nick went all out throwing a Golden Safari bash for his second son. He made sure his twins were also present for the occasion. His three children have become close, thanks to their father who finds ways for them to bond together.
Just last month, the three young Cannons joined their father on a film set and the family of four looked adorable wearing matching Nike outfits in a photo Nick posted.
But more recently, Nick devoted all his attention to his youngest when he shared a photo of the two of them in similar poses. "The Golden Gangster!!!", Nick wrote to caption the pic featuring him and his son giving out fierce looks. Golden stood in front of his father wearing a printed black bandana tied around his head and lifting both his arms in a flexed position. He pouts his lips to emphasize his toughness as his eyes thin out. His father, wearing a red hoodie behind him also channels a scary look, though his expression looks funnier than it is threatening. In this photo, Golden definitely earns more points for toughness.
Nick's gangster pic emerged just around the time news of his "Uncensored" interview hit stands. During the sit-down, he revealed how he wooed Mariah who was his celebrity crush. According to him, he used the media to gain the songstress' attention. He said he would say a lot of positive things about her during his interviews until one day they met at the backstage of the "Teen Choice Awards" in 2007.
"She's like, 'I heard all those nice things you been saying about me'. Iwas like, 'They're true! Just give me an opportunity to make them come true!' And she smiled, and they floated her off."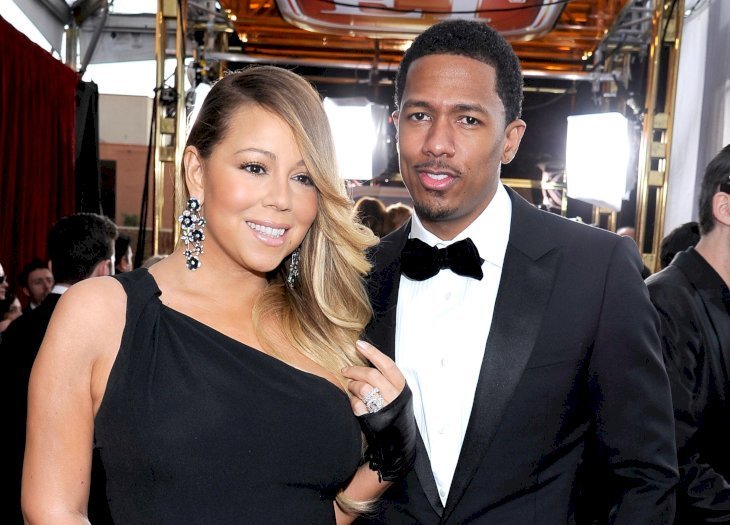 Source: Getty Images
Knowing Nick had an interest in her, Mariah invited him to appear in her music video, "Touch My Body" but Nick played hard to get and turned her down. Though he did promise to appear in another one if she'd offer again. In no time, Mariah offered him to appear in her "Bye Bye" video and even direct it. The video was shot in early 2008. By April, they were married.
Please fill in your e-mail so we can share with you our top stories!