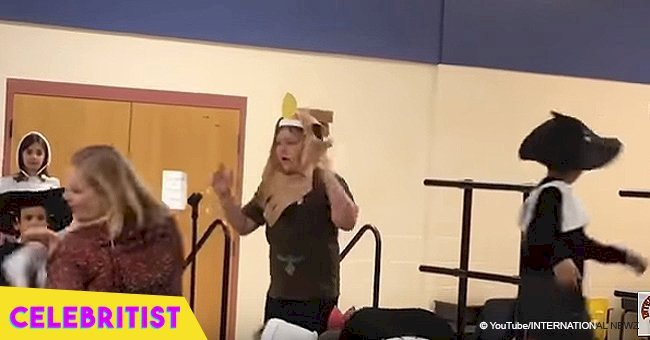 Boy with autism breaks down in tears on stage when teacher snatches the microphone away
A teacher was slammed on social media for her rude behavior towards an autistic boy. She snatched a microphone from him just when he was about to talk, making the boy burst into tears.
While the identity of the teacher was not revealed, people all over the internet agreed that her actions were highly offensive and accused her of not giving the boy the right treatment by excluding him from the activity.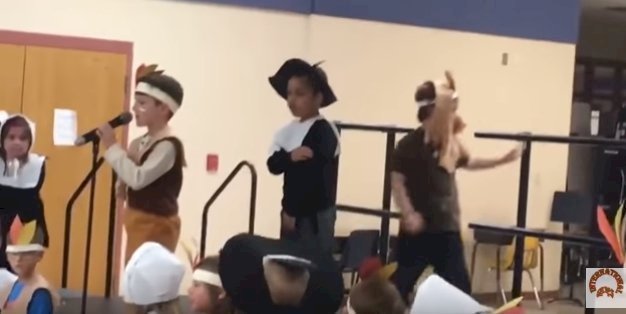 Source: Youtube/ INTERNATIONAL NEWZ
In a video, recorded by the boy's mom at Nutter Fort Primary School, two other kids are seen talking into the microphone while following a line, but when it's the turn of the autistic boy, the teacher doesn't give him the chance to speak and takes away the mic almost immediately.
While some people laughed at the scene, as the boy's face showed disconcert, he became overwhelmed and started crying on the spot. The video cuts right after, as the mom was probably heartbroken to presence the scene.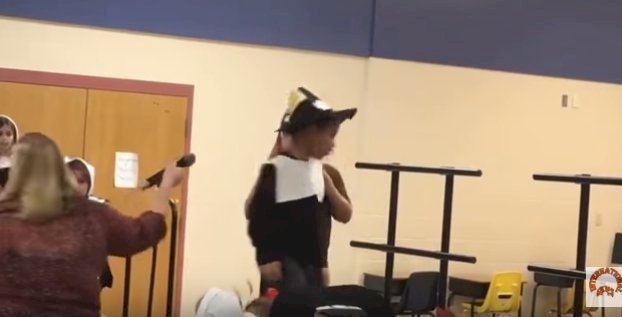 Source: Youtube/ INTERNATIONAL NEWZ
THERE WAS NO MALICE BEHIND HER ACTIONS
Doctor Mark Manchin, Harrison County Schools Superintendent, revealed that the situation was nothing but a mistake in an interview with WDTV. He claimed that after speaking to the school's principal, it became clear that the teacher didn't have any malicious intentions with her action, and she didn't mean to be disrespectful.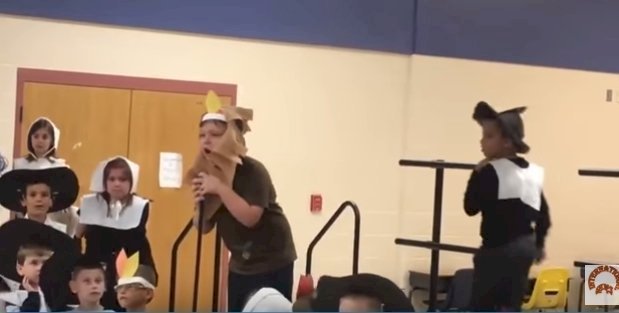 Source: Youtube/ INTERNATIONAL NEWZ
He stated that:
"It's a mistake that was made. There was no malice. This teacher, as all of our teachers, truly care about these young boys and girls. The program was over, at least as I understand, and the teacher had taken the microphone."
He also revealed that the recorded moment came after the end of a play in which the boy had some spoken parts.
However, netizens were relentless in their comments to the unidentified teacher. Some accused her of 'mentally and emotionally abusing' the child by not letting him express himself like the rest of his classmates.
Christy Baxter, a concerned mother, said that if the teacher thought it was ok to do what she did in a room full of people, then she didn't want to imagine what she was capable of 'behind closed doors.'
Dr. Manchin also revealed that he had talked with the boy and his father, and while he understood they felt mistreated, there were apologies made and the school would be taking actions to avoid similar inconvenient in the future.
ANOTHER CASE OF A MISTREATED AUTIST STUDENT
Meanwhile, a school in northern Tasmania is under fire after a concerned mother shared pics that show a cardboard box made for her daughter in her classroom, as a replacement for a "sensory tent."
Autistic children sometimes can become overwhelmed or upset, and sensory tents or cool down spots are spaces where the boy or girl can go to calm down, as it potentially provides various forms of organizing sensory input for the child.
Melinda Walkden told to ABC her daughter Jayarna used a sensory tent at her Launceston school, but it was replaced with an open cardboard box next to a rubbish bin. The 8-year-old was upset about the situation, as her classmate were bullying her about the box.
"She was teased about going into the box. She was told to get back in the dog box by other children," Ms. Walkden said. "To go back to bedwetting and things — it's obviously traumatized her."
THE PROBLEM STARTS WITH THE TEACHERS' TRAINING
The mother expressed her concern about the kind of training teachers are getting to deal with special needs children.
"They're given these strategies and programs that will work with these children, and then they take their own ideas into mind," she said.
Kristen Desmond, a spokesperson for the Tasmanian Disability Education Reform Lobby, agreed with Walkden. She stated:
"That space is not calming, it's still in the classroom, and it's in full view of everybody, so I'm not sure how the school concluded that that was an appropriate place."
A few days later, a spokesperson for the Department of Education said the incident had been investigated, and Jayarna has been given extra assistance at her school, including an additional teacher's aide.
Sometimes teachers can take advantage, in the worst way, of their authority in the classroom, leading to awful circumstances that can affect a child's emotional and mental health. Like it happened with an 11-year-old girl who was denied her right to go to the bathroom while she was on her period.
The result was the girl having to seat all day in blood-stained clothes, and her mother slamming the Hastings Academy in East Sussex for their policies.
Please fill in your e-mail so we can share with you our top stories!