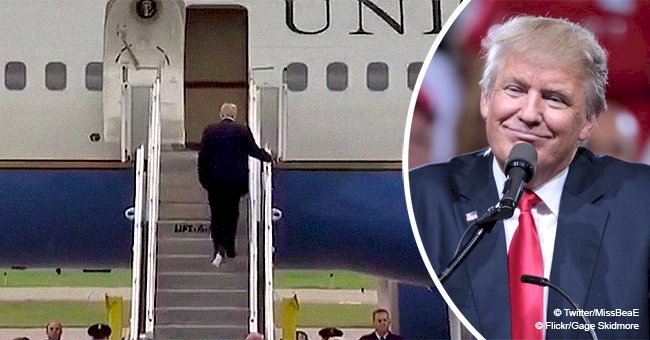 Donald Trump boards plane with paper stuck to his shoe, and the Internet reacts immediately
President Trump broke the internet earlier today when he boarded Air Force with a piece of paper stuck to his shoe.
While it cannot be confirmed if it was regular paper or toilet paper, netizens on Twitter are having a field day with the news.
A Politico staff member shared the video to the social media platform with the caption: "This video of President Trump with toilet paper on his shoe is 100% real."
She explained that he was boarding Air Force One in Minneapolis earlier today. The short video clip can be seen below.
It's been a busy week for the POTUS, who had to deal with Supreme Court nominee Brett Kavanaugh's case.
There were also questions raised about his alleged tax scheme inheritance. Read more on our Twitter account, @amomama_usa.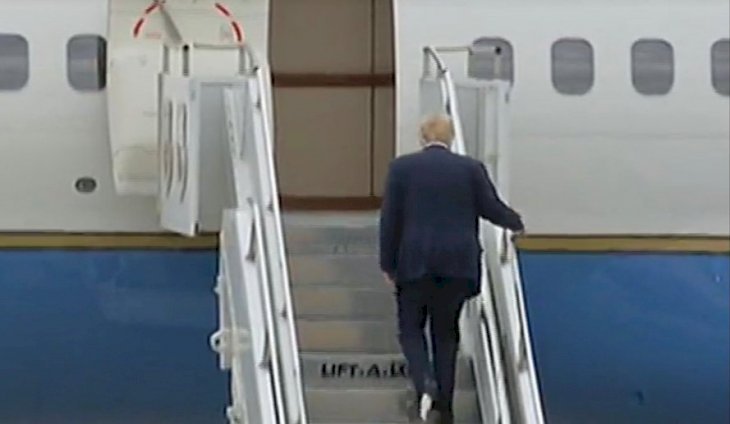 Source: Twitter/MissBeaE
He can be seen walking up the steps to his plane before turning around to wave goodbye, blissfully unaware of the flapping piece of paper on his shoe.
The video clip of the alleged toilet paper incident has been viewed more than 1.8 million times on Twitter alone.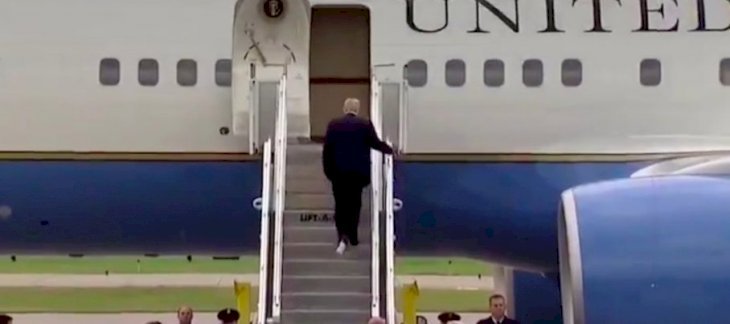 Source: Twitter/MissBeaE
He was traveling from Minneapolis to Rochester, Minnesota, where he addressed an audience of more than 10,000 people at the Mayo Civic Centre.
It's not the first time the esteemed President suffered an embarrassing moment in public, and many will recall the water bottle incident from November last year.
Trump took a water break twice during a speech he delivered in Asia.
Not only was he mocked for the way he held the bottle, but also because he had poked fun at Republican rival, Mario Rubio.
When Rubio reached for the water bottle during a 2013 speech, Trump called a Rubio a "total choke artist" for needing to quench his thirst.
Trump referred to it again in 2016 and said: "It's Rubio. Unbelievable." After Trump's own water bottle debacle, Rubio lightheartedly said on Twitter:
"Similar, but needs work on his form. Has to be done in one single motion & eyes should never leave the camera. But not bad for his 1st time."
In other news, a man believed to be Trump's doppelgänger was spotted buying scratch-off lottery tickets. Read the full account here.
Please fill in your e-mail so we can share with you our top stories!