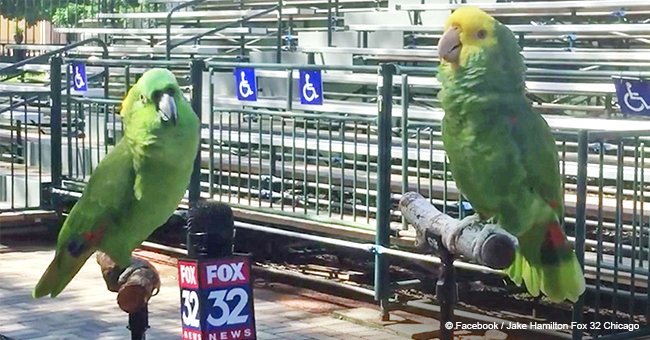 Reporter interviews two parrots, but suddenly they both break out into song
Reporter Jake Hamilton from Fox 32 "interviewed" two parrots, but he didn't expect them to start singing.
Hamilton shared the video clip to Facebook two years ago and said in the caption: "You have to see this to believe it."
Read more on our Twitter account, @amomama_usa. The adorable video clip can be seen below.
The video has been viewed more than 10 million times, with 211,000 shares, 82,000 reactions, and 21,000 comments.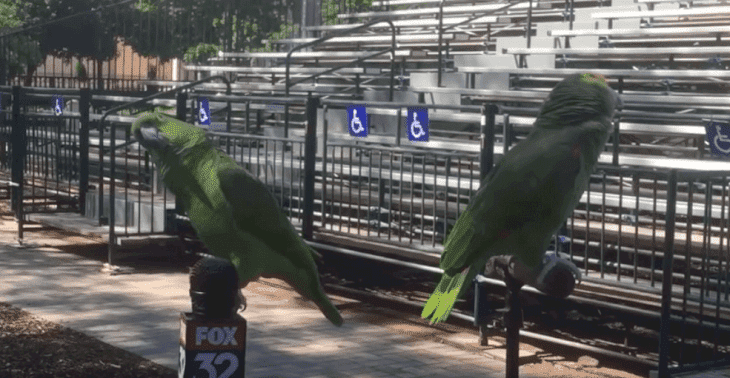 Source: YouTube/Mujeeb Ur Rehman Sultani
The interview starts with Hamilton's colleague asking the birds for their name, but only one bird responds by saying "hello."
They then start singing parts of "La Cucaracha," traditional Spanish folk song. The reporter asks them if they can sing "about the farm."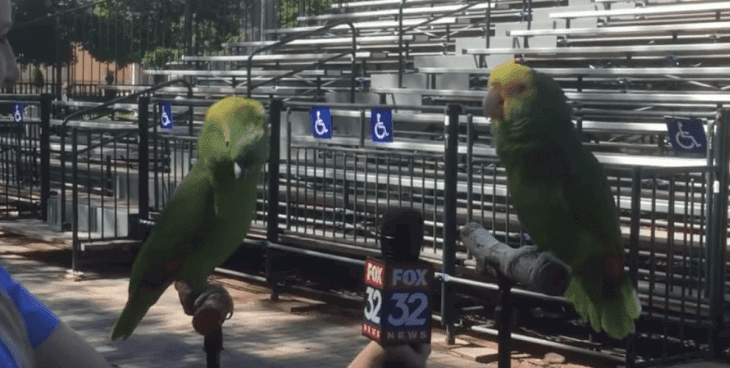 Source: YouTube/Mujeeb Ur Rehman Sultani
Amazingly, the two parrots start to sing "Old McDonald Had A Farm." The first bird specifically liked one part which he sang over and over again:
"With a quack-quack here and a quack-quack there."
Parrots are adorable creatures indeed. They are intelligent too and have a mind of their own, as Pebble the Cockatoo proved.
What makes Pebble unique is that she's prone to angry rants and has a mouth like a sailor. She often throws expletives into her "talks."
Pebble's owner once asked her if she has an attitude, and the wise-cracking bird replied:
"Ya! That's right! The [expletive] veterinarian!"
Read the full article here.
A reporter made headlines back in September when he missed the opportunity to ask a parrot a few questions.
The CNN reporter was in a parking lot in Carolina, interviewing residents about the upcoming preparation for Hurrican Florence.
One gentleman said he wasn't going to evacuate; he'll be preparing the weather the storm out at home.
He had a bright red parrot called Maximus sitting on his shoulder, and Trent from Barstool Sports wrote that it was a missed opportunity:
"Ask the parrot a question dude! Parrots can talk! That's the one animal that can talk, and the interviewer didn't take advantage of it. At least acknowledge the parrot!"
Please fill in your e-mail so we can share with you our top stories!