White woman calls police on black woman for smoking cigarette in parking lot in viral video
Another day; Another white woman calling the police on a harmless black woman. Despite continued criticism for this insensitive behavior, another Caucasian woman called the cops on a black woman for smoking in the parking lot.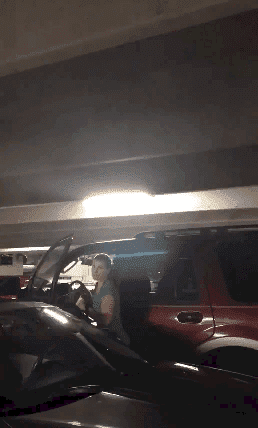 Three months ago, Stacy Etheridge from Georgia shared a video on Facebook. The over-three-minute-long clip was taken by Etheridge's daughter who had stepped out into the parking lot of her Atlanta apartment to smoke a cigarette.
A white woman, who has since been christened #NewportNancy, then confronted her and threatened to call the cops. Etheridge's daughter is heard asking:
"You said I can't smoke here? You're gonna have me kicked out? That's what you said?"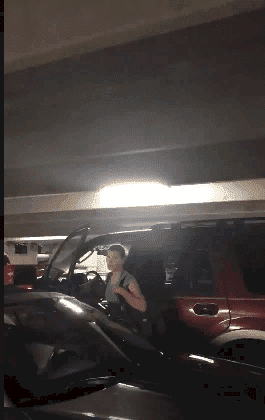 #NewportNancy replied:
"They'll have you evicted for smoking on the property."
"Are you racist? Because I think you are. You just came out here harassing me for no reason," Etheridge's daughter continued, just before the white woman stepped into her car and appeared to be on the phone.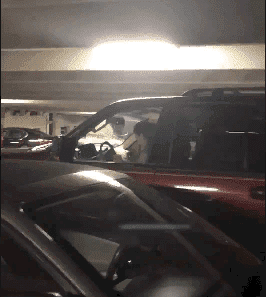 She is later heard speaking to someone on the phone, and from the conversation on her end, it seems to be the police.
"Yes ma'am, there's a resident here that's smoking on the property," #NewportNancy said.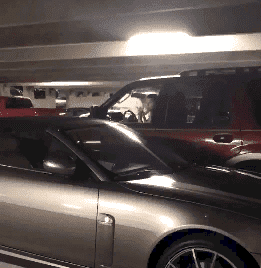 Etheridge wrote in the caption:
"Caucasian woman tells my daughter to put her cigarette out and decides to call the police on my daughter for smoking outside in a parking deck. Police showed up and said it was no harm to others....this calling the cops on Blacks is getting way out of hand. Now you can't smoke outside. #NewportNancy."
So far, the video has almost 600,000 views and has been shared nearly 12,000 times.
"PERMIT PATTY" WASN'T SO LUCKY
Although "Nancy" is yet to be identified by the internet community, Alison Ettel wasn't so lucky when she called the cops on an eight-year-old girl and earned the moniker, #PermitPatty.
Ettel, Caucasian, demanded to see a permit from Jordan Rodgers, a black girl selling bottled water to help out her mother with contributions toward a panned Disneyland trip.
Rodgers' cousin filmed the encounter on Twitter, with Ettel trying to dodge behind a wall at some point. Unfortunately, social media dug out Ettel's identity, and not only did she become a viral meme, but her business was also targeted with a boycott.
Ettel, a health entrepreneur, was forced to step down as CEO and offer an apology to Rodgers and her mother.