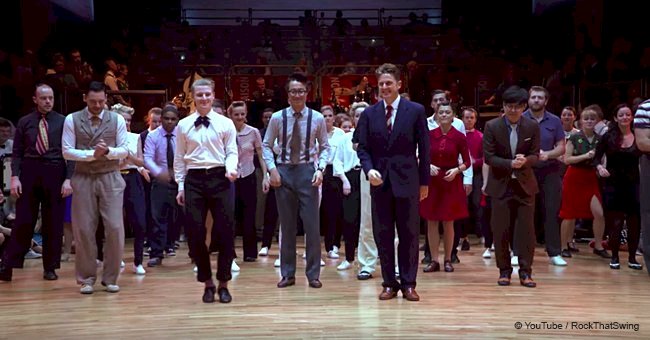 Dozens of dancers line up and steal the show the instant the music starts
With 256 beats per minute, a group of dancers boogied their way in the middle of the dancefloor and captivated everybody's attention.
Dancing to the "Killer Boogie," more than a dozen performers gave their all at the 2016 Rock That Swing Festival.
The event is annually held, and it has attracted many dances from all over the world for more than ten years.
Every February, many talented performers fly to Munich, Germany to attend workshops and to show off their dancing prowess.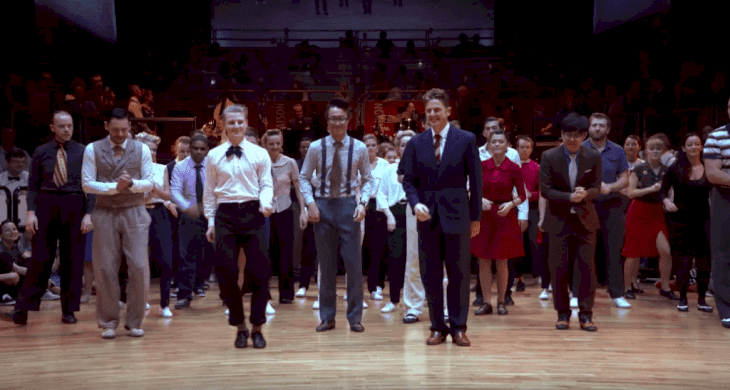 Source: YouTube/ RockThatSwing
Follow us on Twitter at
AmoMama USA
for more details and updates.
In the viral video, a group presented an excellent performance that wowed not only the audience at the Deutsches Theater München but as well as the viewers from all over the world.
The performance was inspired by a legendary swing dancer, Markus Koch, who was inspired by the song, "Killer Boogie," released in 1973 by Jan Rietman – a Dutch pianist and radio and television announcer.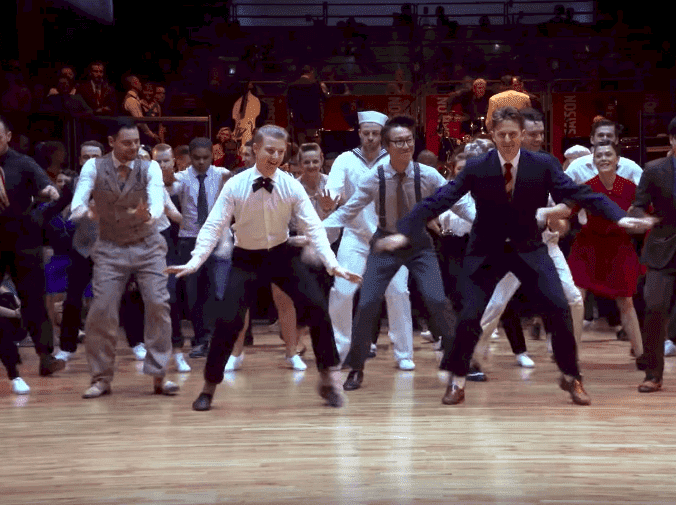 Source: YouTube/ RockThatSwing
Koch put out a video called "Footwork Fast and Fancy," which
featured
the classic song and was included in a series about swing dancing.
In the video, Koch showed a routine that he specifically choreographed for "Killer Boogie."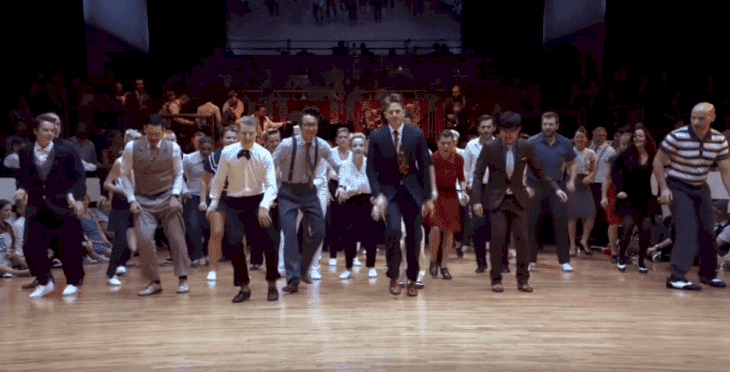 Source: YouTube/ RockThatSwing
Right before showing the intense moves, he said, "Hold on to your hats, button your britches, and tie your shoes. This is the 'Killer Boogie,' with 256 beats per minute."
With how fast the moves are, it would seem like you would be out of breath just watching him move. It's no surprise the video became famous and quite iconic.

Source: YouTube/ RockThatSwing
During the 2016 festival, Markus – the one in the dark blue suit - and his group decided to do the same routine. Although, they were more than a dozen people in their team.
While some were unsure whether the dance group could pull it off or not, in the end, they proved that they could.
With the way the dancers moved, it was like watching a dance video in fast-forward. Needless to say, the crowd was amazed by their performance.
Meanwhile, another dance group consisting of 80 members also became popular online after their performance was uploaded on the internet.
Dressed in the same gray and blue unitard, the cheerleading squad, Southlake Carroll Varsity Emerald Belles, stunned the crowd with their performance inspired by geometry and optical illusions.
With the way their moves were all in sync as shown in the video, it's impossible to take your eyes off them.
Please fill in your e-mail so we can share with you our top stories!