Girl sings Elvis classic, but after her brother joins in it turns into a stunning performance
Kenny Holland and his younger sister Capri are both lovers of music. They listen to classics by artists like Elvis Presley and Judy Garland.
The older brother shared a video on social media where the two siblings sang together. They created an amazing mash-up of the two artist's songs.
Kenny and Capri Holland uploaded a video on social media called "Can't Help Falling Over The Rainbow." The song is a mix of Elvis Presley's "Can't Help Falling in Love With You" and Judy Garland's "Somewhere Over the Rainbow."
Thinking of the two songs one would be confused as to how they would work together. However, in the clip, Capri starts singing the Presley classic while her brother plays the piano and it's out of this world.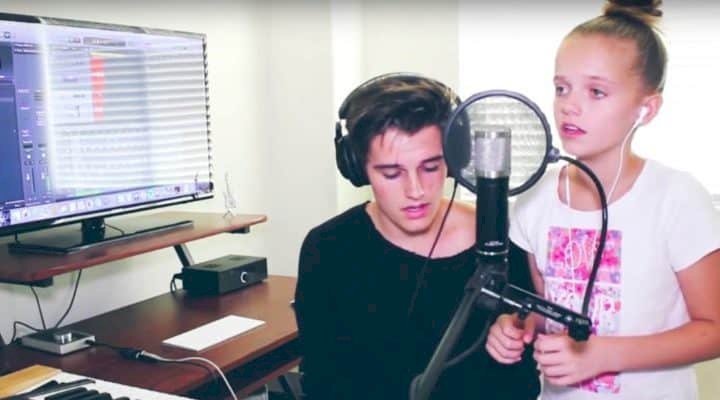 For more on this story go to our Twitter account @amomama_usa. Her voice is sweet and calming and her passion for singing is written all over her face.
Capri's brother joins in and the two harmonize splendidly. They blend the two songs together beautifully into one in perfect unison.

If you don't know they're actually two different tracks, you'd think their new mash-up is truly one song. When Kenny hits the high notes it becomes evident that his sister is learning from him.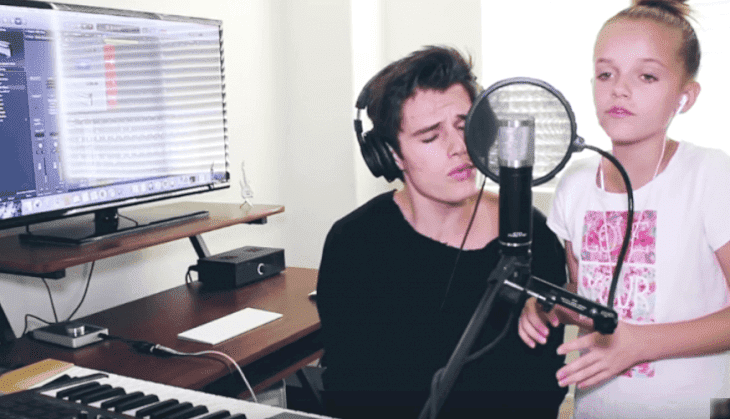 At the end of the song, Capri leans lovingly against her brother who cuddles her. Their close relationship shines through at that moment.
Another Presley fan is Ella Mae. When she was just 20 months old, the little girl was filmed singing "An American Trilogy" in the back seat of her father's car.
When the song comes on she passionately sings in her baby language and could be seen scrunching up her face as she hits the notes. At one point, she swings her arm in time to the song's instruments.

However, when the song is done, her father asks her what she'd like to listen to next and her answer is just too adorable. The toddler announces that she wants to listen to "Elvis!"
Her father says "Ok" and the video cuts but we know exactly what will happen next.