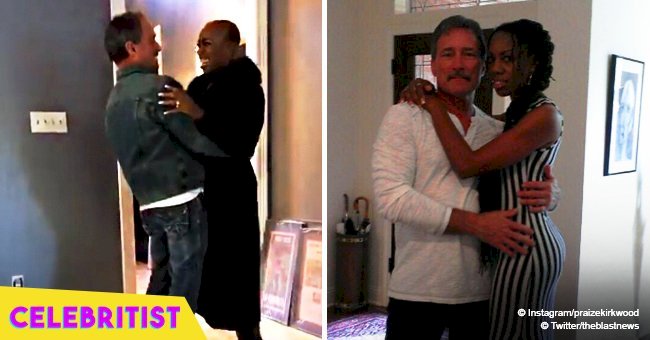 Husband's genuine reaction to his wife shaving her locs after 20 years went viral
The reaction that Jim Santi had when he saw his wife, Dawne, with a completely new hairdo became viral in no time. He was both shocked and happy.
Praize Kirkwood, Dawne's daughter, knew what her mother had done, and she also knew that her step-father hadn't seen her yet, so she decided to record the special moment and upload it to her Twitter account.
In the video, which has garnered more than 6 million views, Jim appeared covering his eyes with his hands waiting for Dawne to come out. The woman was clearly nervous about the reaction that her husband could show.
WORRIED ABOUT HIS REACTION
She was hesitant even after the man set clear that he would turn around only when Dawne got behind him. After asking Praize if Jim was really looking the other way, she walked to the living room.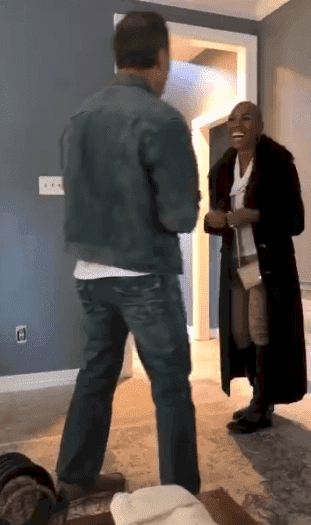 Source: Twitter/praizekirkwood
Dawne was wearing knee-high boots, khaki pants, a white blouse, and a long, brown coat. She had shaved her hair entirely, something that would definitely shock Jim.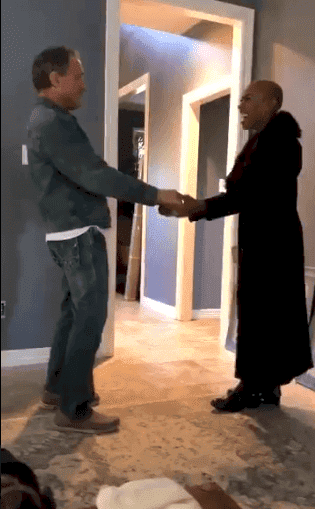 Source: Twitter/praizekirkwood
HIS REACTION
Once Dawne was ready, she told her husband that he could turn around. The man, who was also nervous, did so, and his reaction showed how overwhelmed and blown away he was.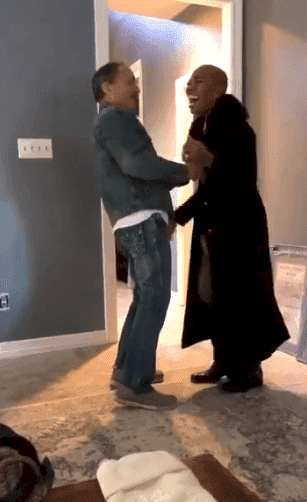 Source: Twitter/praizekirkwood
According to Jim, he immediately thought that she looked stunning and that her new hairstyle enhanced her beautiful eyes, lips, and smile.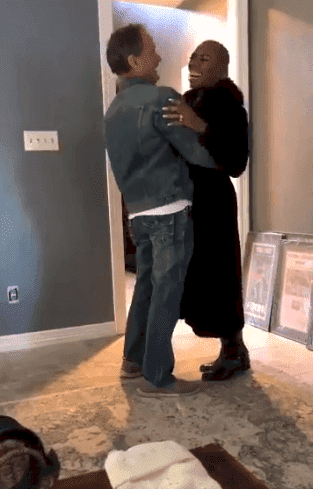 Source: Twitter/praizekirkwood
THEIR RELATIONSHIP
ABC 13 revealed that Jim and Dawne have been married since 2016, and they have been a wonderful blended family with nine children ever since. Jim is Italian while Dawne is originally from Trinidad.
Soon after uploaded that video, Praize shared a couple of photos of her mother before shaving her head. Her beautiful, curly, black hair was considerably long, and it was evident how much she cared about it.
ANOTHER VIRAL COUPLE
Jim and Dawne are not the only couple who became an Internet sensation over the way the husband reacted as Charles Stewart and his wife, Jahann Brown, also became famous for something similar.
Knowing that Charles was a "natural comedian" and that his reaction would be funny, Jahann recorded the moment she told him they were expecting their fourth child.
Once he realized that she was not messing with him, he shouted, "I'm leaving! Did you get that from a joke store? Did you get a blue marker? Babe, we old! [sic]" The video was so popular that even Ellen DeGeneres invited them to her show.
Please fill in your e-mail so we can share with you our top stories!