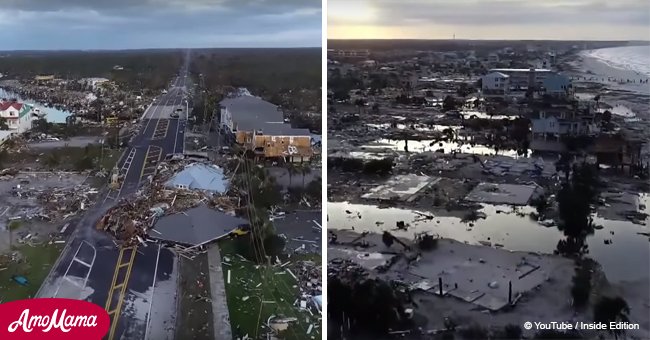 Journalist rescues his colleague amid the destructive power of hurricane Michael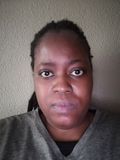 On Wednesday afternoon, Hurricane Michael made landfall in Panama City Beach, Florida. NBC News correspondent Kerry Sanders was on site covering events when he found himself in trouble.
Footage showed how the strong winds from the storm almost blew the correspondent away. Fortunately for him, his friend was nearby and whisked off to safety.
Weather Channel meteorologist Jim Cantore was the person responsible for saving NBC News reporter Kerry Sanders' life. While reporting on Hurricane Michael, he was almost blown away by the strong winds.
The hurricane was a Category 4 storm at the time and had maximum winds of 155 miles per hour. Sanders was recorded losing balance and trying to keep his footing as the wind threatened to push him away.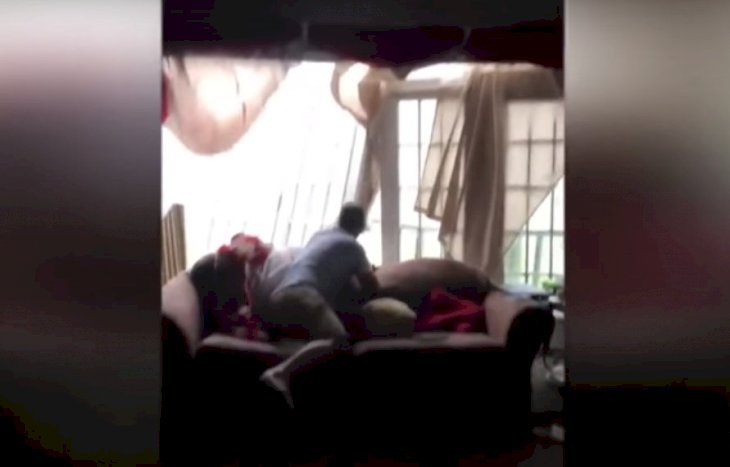 Source: YouTube/Inside Edition
For more on this story go to our Twitter account @amomama_usa. Cantore was seen calmly walking over to guide Sanders over to a pillar.
When the correspondent had gotten his balance back, he made a quick dash inside. The meteorologist appeared to have remained outside in the storm.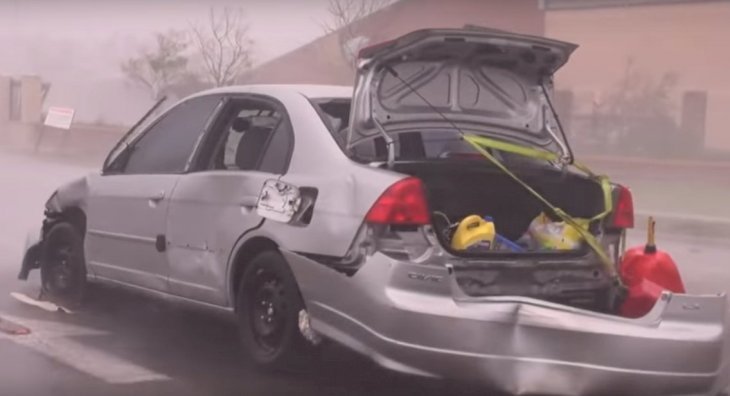 Source: YouTube/Inside Edition
Sanders took to Twitter to thank his friend for saving him:
"My long time friend @JimCantore just rescued me as #hurricanemicheal was too strong for my balance during a live report. I'm inside and safe. Thanks Jim & @weatherchannel."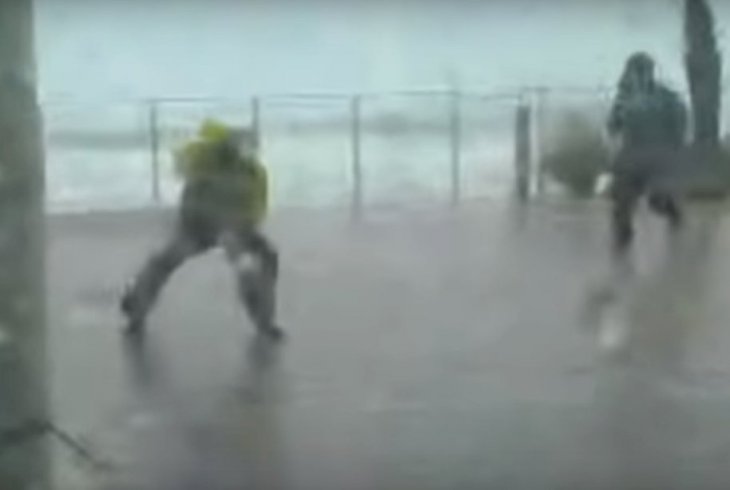 Source: YouTube/Inside Edition
Later on, the two friends were pictured holding a battered batter's helmet, revealing that it had helped prevent a concussion. In the same post, Sanders thanked Cantore for saving him again.
In what looked like the same area, Cantore also experienced the dangers of Michael. A video clip showed him reporting live when a piece of debris flew in his direction and nearly hit him.
Hurricane Michael was said to be one of the strongest October storms on record. The National Weather Service in Tallahassee issued its first-ever extreme wind warning just as the storm was about to make landfall.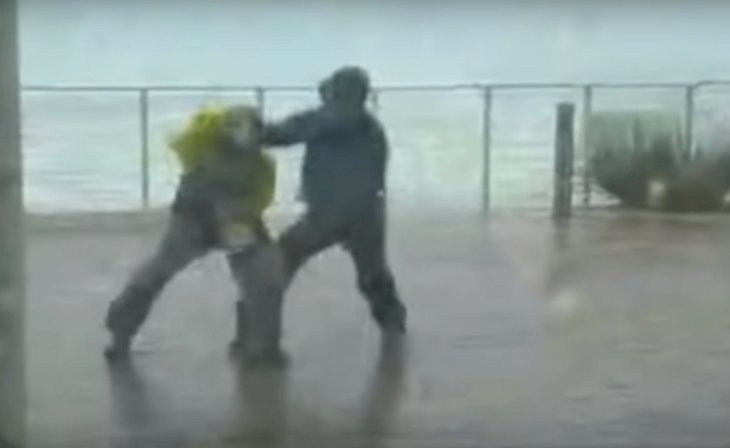 Source: YouTube/Inside Edition
Hundreds of thousands of local residents fled as the hurricane approached. Those who stayed behind faced damaged homes, flooding, and loss of power.
Please fill in your e-mail so we can share with you our top stories!