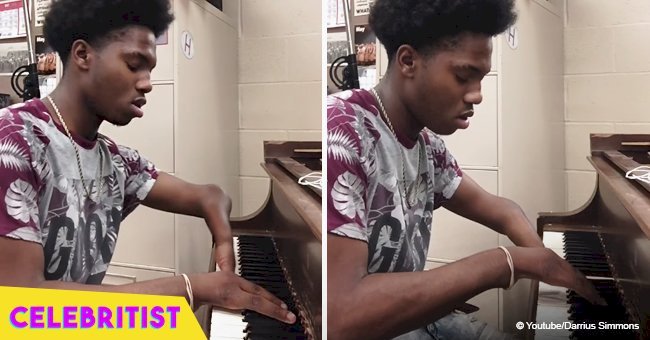 Young man with deformed hands went viral for playing piano like a master in inspiring video

When one teenager from Ohio shared a video of himself playing the piano expertly, he left the internet in awe. Despite being deformed in his hands and legs, this teen has the most inspiring words ever.
Darrius Simmons took the world by storm in May when he uploaded a Facebook video displaying his incredible musical talent.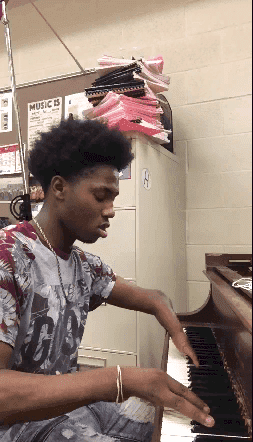 YouTube/Darrius Simmons
In the clip, 17-year-old Darrius can be seen playing "Dreams Never Die," a song he'd been working on since last December.
"Still got some work to do but I thought it was time for me to share this piece that I made myself. It took a lot of hard work but I feel like it paid off by making these song. I hope u enjoy watching and listening,"
He captioned the post.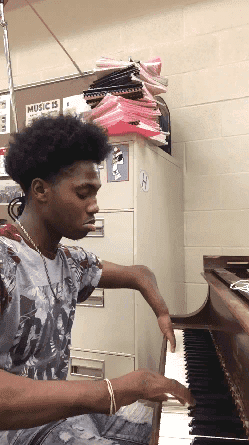 YouTube/Darrius Simmons
The clip blew up immediately, gaining almost four million views in less than a week and making him an internet sensation.
Social media users could not wrap their heads around how Darrius, with two fingers on his right hand and one on his left, was able to produce such brilliant music. The music prodigy, who doesn't believe he has a disability, told WKYC:
"I just looked at what people did and I just copied it. I found out my own way to work around it."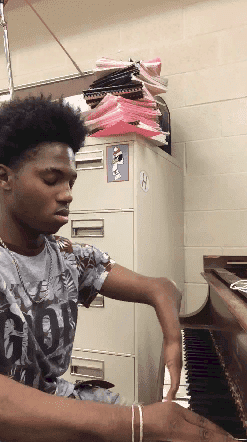 YouTube/Darrius Simmons
Darrius had earlier been in the spotlight at the age of 15 when he was invited to Carnegie Hall to play alongside the Korean pianist Yiruma. It was the same musician who would challenge Darrius to start writing his music.
Darrius's internet fame saw him becoming the toast of many media agencies as they struggled to cover his story. The piano prodigy made an appearance on NBC's "Nightly News with Lester Holt," among others.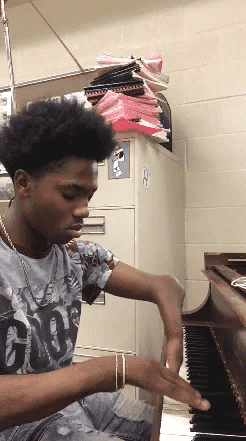 YouTube/Darrius Simmons
Darrius's mother, Tamara Simmons, confessed:
"I was so worried for him when he was born. But he took off crawling and when he could talk, the most you would ever hear him say is, 'I can do it! I can do it!' I knew it would be fine and he's proving it."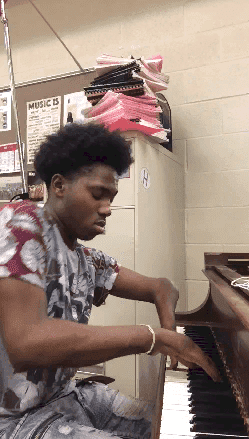 YouTube/Darrius Simmons
Despite also losing both legs at 18 months, Darrius refuses to be bitter or cynical about life. He plays the piano pedals with prosthetic limbs and is a crucial member of his school band, thanks to his trombone and keyboard skills.
It's no surprise then that Darrius wants to be an inspiration for people. "That's what I want to do when I get older. To prove you can do things when you put your mind to it. That's really my main goal. To be an inspiration to people."
LIVING BEYOND DISABILITY: THE MATTHEW WHITAKER EDITION
Like Darrius, Matthew Whitaker is another teenager proving to the world that impossible is nothing. Born blind, premature, and given a less than fifty percent chance of survival, Matthew turned out to be a musical prodigy adored by the world.
Since winning his first Amateur Night at the prestigious Apollo Theater when he was only 9, Matthew has been featured on numerous shows, including "The Today Show" and "The Ellen DeGeneres Show." He is also referred to by many as the next Stevie Wonder.
THE INSPIRING TALE OF ELSIE
Visually impaired Elsie from the Philippines is another musical talent that stunned the world. Elsie's story is even more inspiring because she lives in a small fishing village and has no formal education, yet, she belts out classics like Whitney Houston's "I Will Always Love You" after listening to them on the radio.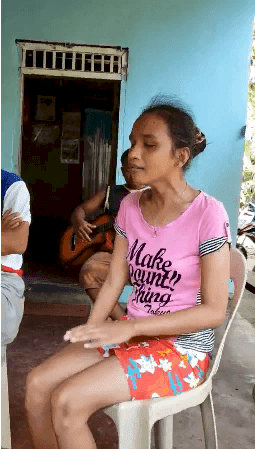 YouTube/Marvin Dollente
Her captivating voice clearly articulates every lyric while Elsie herself does not speak a word of English.
These young people prove that indeed, there is no such thing as a disability.
Please fill in your e-mail so we can share with you our top stories!