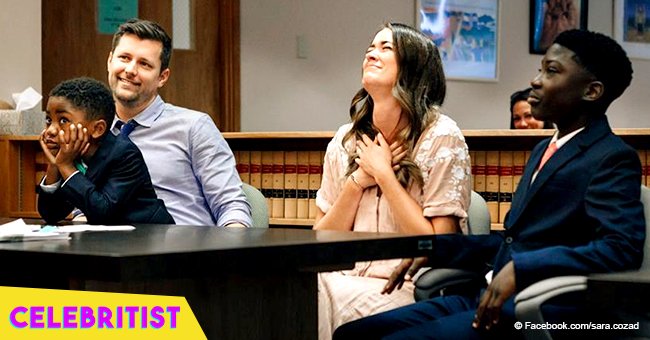 Teen gives heart-melting speech thanking new parents in adoption-day video

Sara Cozad and her husband, Stuart Shank, got very surprised when one of the boys they were adopting made a heartfelt speech filled with gratitude.
According to ABC News, the couple was concerned about the way their six-year-old son, Michael, would behave in the courtroom, so they didn't expect 13-year-old Dayshawn, who is Michael's brother, would say what he said.
Dayshawn revealed that Sara, Stuart, and the entire family loved them and that they loved them back. The teen pointed out that the whole family was the best thing he and his brother had ever had.
DAYSHAWN'S WORDS
"I'm glad to have these people in my life. I'm glad to be their son. They're the best thing I ever had. If I could wish for anything in the world, I would wish I could just love these people for the rest of my life," added Dayshawn.
CELEBRATING THE ADOPTION
ABC reported that the adoption process became official on August 13 and that they celebrated it in the best possible way: with a limo ride, doughnuts, and a party for all members of the family and friends.
The couple revealed that they met Michael first, and they took him home with them. Later, due to a supervised sibling visit, they met and fell in love with Dayshawn "in the second he opened his mouth," so they knew they had to adopt him.
HAVING THE CONVICTION FROM A YOUNG AGE
Sara also revealed that she had always wanted to become a foster parent and that she talked about her wishes to Stuart 10 minutes into their first date. Thankfully for the couple and for all the children who they have helped already, the man rolled with her decision in the best possible way.
ABC added that Dayshawn first came into Sara's home when he was 10 and that, thanks to parenting coaches, online resources, other foster parents, and conferences, they have found the support to successfully parent an older child.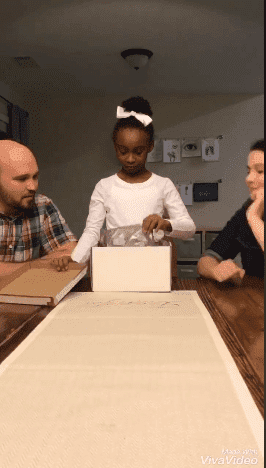 Source: Facebook/Paige Zezulka
THE "PRIVILEGE"
The couple has helped several foster children to reunite and reconnect with their families, something that Sara considers a "privilege" as her goal is to make those children happy.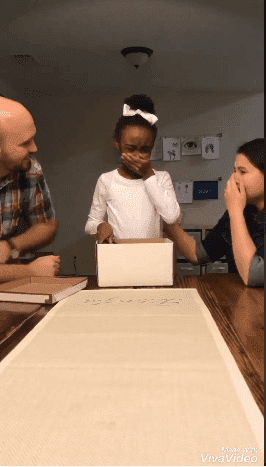 Source: Facebook/Paige Zezulka
ANOTHER COUPLE ADOPTING CHILDREN
That couple is not the only one who has adopted children as Paige Zezulka and her partner welcomed ten-year-old Ivy into their family.
In the video that Paige uploaded to her Facebook page, the girl appeared in front of a white box that was supposed to be her birthday present. Once she unwrapped the gift, the man asked her to read it.
It was an adoption certificate framed and, as soon as the girl read it, she said: "I'm going to be adopted?" and she couldn't fight tears back. Paige and her partner immediately hugged and kissed her. The good news didn't end there as Paige told the girl that they also adopted her two siblings.
Please fill in your e-mail so we can share with you our top stories!