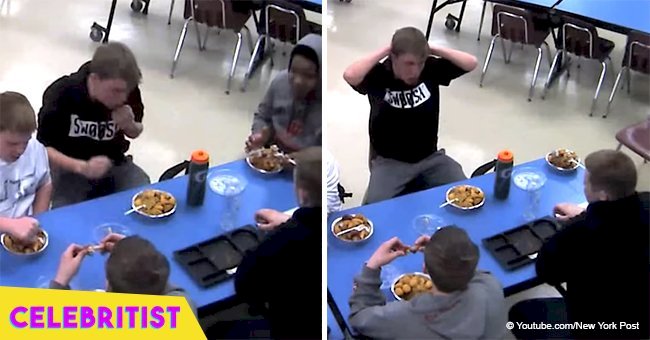 Student saves classmate from choking while other children watched and laughed
This article is a report of actual events and is intended to emphasize the importance of learning and applying first aid techniques.
Footage captured on a High School surveillance camera showed a group of male students eating at a table.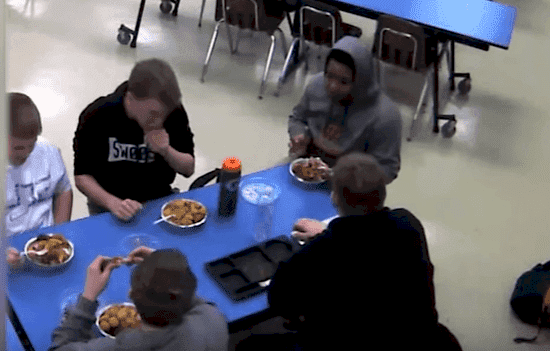 YouTube/New York Post
In the clip that can be found below, Will Olson suddenly began to choke between meals, but his friends thought it was a joke. Fortunately, one of Olson's classmates, Ian Brown of La Crosse, Wisconsin, noticed that the color of his neck was changing and recognized it as a sign that his friend was genuinely in distress.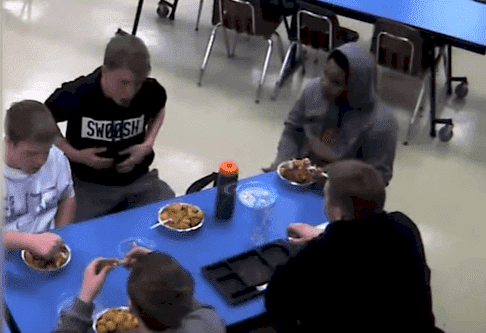 YouTube/New York Post
Brown sprang into action and performed the Heimlich maneuver four times on Olson until the food was dislodged from his throat. Brown narrated:
"We couldn't tell if Will was choking or if he was just laughing and coughing at the same time. Eventually, the redness in his face and his hand motions to his neck make us realize that something's not right."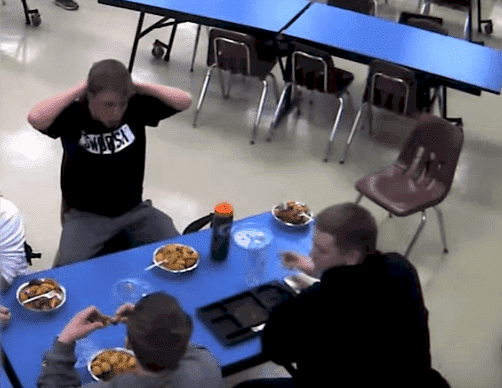 YouTube/New York Post
Brown, who said "I felt I was just doing what I was trained to do," is a member of the La Crosse Police Department's Explorer program.
The department issued a statement commending Brown for his quick thinking and swift action. They also revealed that he learned how to administer the Heimlich maneuver as part of his training as a police explorer.
The video was posted online, and in no time, gained over 800,000 views.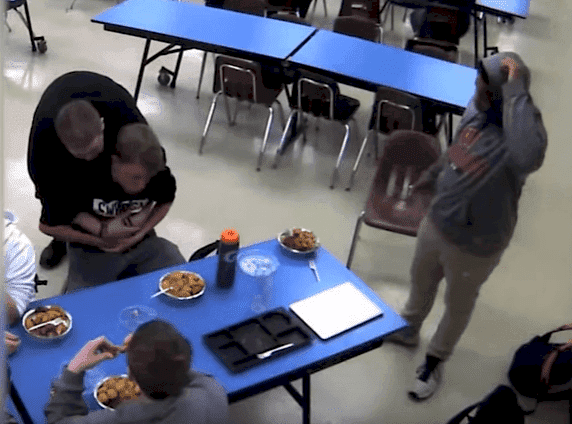 YouTube/New York Post
Meanwhile, the Heimlich maneuver has become increasingly popular since its creation in 1974. So far, it has been credited with saving more than 100,000 lives.
Brown listed a couple of steps anyone can use to save lives with the famous technique:
"Remain calm, keep composure, call 911, ensure that someone is choking, check if something is stuck in a person's airway that could be removed, and initiate five abdominal thrusts."
NO AGE LIMITS
Like Brown, eight-year-old Andrew Ramirez also saved the life of his classmate, Makayla Annis, 7, who suddenly began to choke during a school party. Ramirez, the son of an emergency room doctor, quickly performed the Heimlich maneuver he learned from his dad.
"I saw Makayla choking, grabbing her neck, and I quickly gave her the Heimlich maneuver," he told 6abc.
Annis, grateful to be alive after the incident, told the press:
"I was very surprised. This young gentleman helped me."
ANOTHER HEIMLICH HERO
Another Heimlich maneuver hero is Joann Leser, a waitress at the Crystal Café, in Minneapolis. Leser noticed a young woman rushing into the bathroom.
The waitress was at first worried that the customer was about to be sick, but when she came out waving her hands frantically, Leser realized what was happening and leaped into action.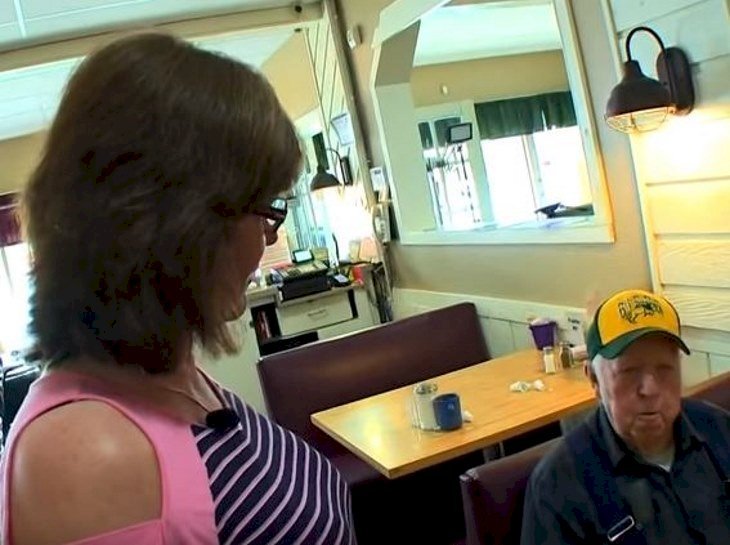 YouTube/KARE 11
Unlike Brown, Leser learned all she knew about the maneuver from watching TV shows, but that was enough to help her choking customer who eventually spat out the food blocking her airway, and was able to finish her breakfast.
Leser also had a word for everyone. You can catch up on all that and watch the video here.
Please fill in your e-mail so we can share with you our top stories!