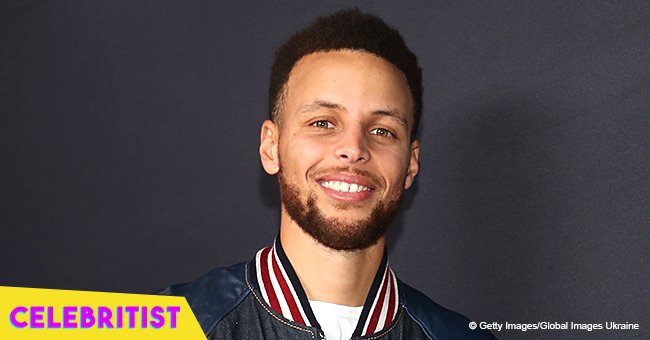 Stephen Curry shares adorable pic with his newborn son Canon before his first game
Steph Curry gets inspiration from his family during his games, and he made sure to spend some time with his only son, Canon Curry, before his exhibition game against the LA Lakers.
Stephen Curry is one lucky guy, as he does not only have a wonderful basketball career but also the support of such a lovely family. Through the years, the Curry family has been a staple at all of Steph's games, and their exhibition games are not an exception.
This time, Steph made sure to spend some time with Canon before his game, hoping to get some much needed good vibes. That's exactly what he did, lifting him up in the air to show him some love.
After their father-and-son bonding, Canon went on to join his mom and sister while watching their patriarch's game, safely bundled up as he rested on his mom's chest.
Meanwhile, his eldest sister Riley made sure to steal the spotlight while he was resting, bursting out into dance whenever the camera would focus on her.
Being the humorous and talented girl that she is, Riley enthusiastically gave the crowd a show, trying to make up for the lack of excitement during the Golden State Warriors vs. LA Lakers game.
Many fans made sure to purchase tickets in hopes of seeing LeBron James gear up against his rivals, but it turned out that he and the rest of the first group roster of the LA Lakers didn't give their fans the satisfaction of seeing them play.
Instead, Steph and the rest of the Warriors played their exhibition game against other LA Lakers players, making their fans wait a few more months to see them all in action.
The lack of excitement was made up by Riley's sick dance moves, however, and she made sure to dance not just once, but twice!
This is not the first time Riley has stolen the spotlight during her dad's events, as she is always by his side as his number one cheerleader.
"10-12-18 My dudes first game tonight! so surreal. He's Staring at my hairline probably thinking "please God, bless me more abundantly than this..." #youngwolf"
Please fill in your e-mail so we can share with you our top stories!