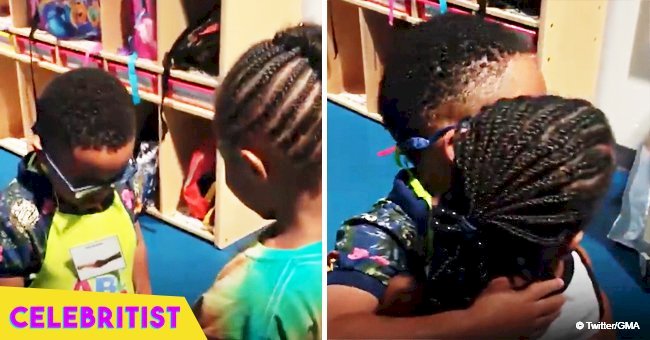 'A handshake, a hug, or a smile?' Pre-school kids' school 'ritual' goes viral in adorable video
An adorable video of the morning routine for a group of kindergarten students at Greensboro Elementary has become viral, and people could learn a thing or two about the politeness of these kids.
The video shows how a kid, the "greeter," stands at the door of his classroom wearing an apron with different badges depicting a handshake, fist bump, a hug or a smile. Each of his fellow students can choose a greeting to start their day; it's entirely up to them.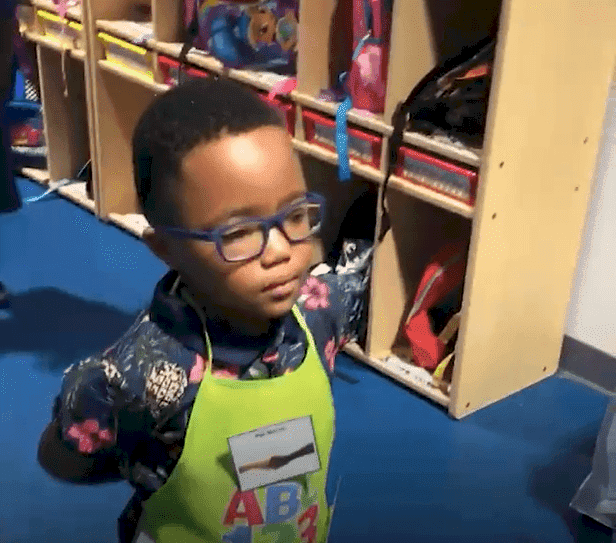 Source: Twitter/GMA
The ritual is part of the school's conscious discipline initiative, and it helps build relationships among the students while making them feel safe, loved and enhanced their social skills. Preschool teacher Sara Collins told "Good Morning America" of the program:
"We're trying to create a school family. We're building relationships between the teachers and the children and the children and children."
The role of the "greeter" is a rotative one. Each day a different student gets assigned the "job." On the day the viral video was recorded, it was Aiden Tinke's turn. The little boy got some handshakes, a few hugs and lots of first bumps, which seems like the preferred option of most of the students that day.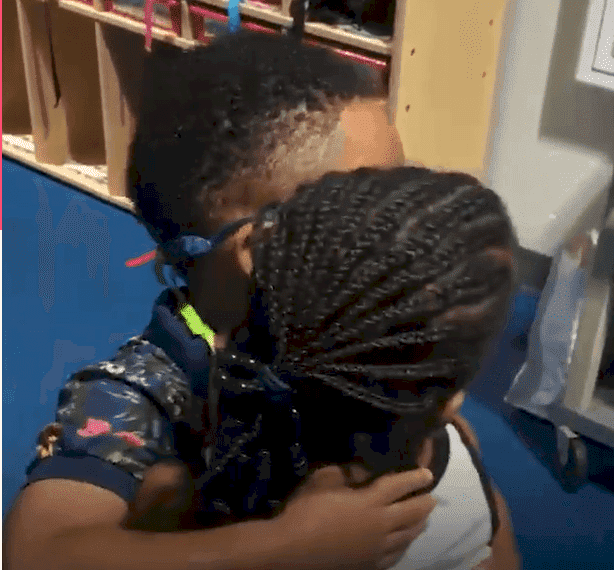 Source: Twitter/GMA
"They're more loving and kind to each other when they start the day off with that kind of connection," Collins said. "Instead of throwing backpacks around they make eye contact with each other."
SPREADING THE GREETING SESSION AROUND THE COUNTRY
Meanwhile, another teacher from Texas has a similar ritual in her classroom. She has a different greeter at the door each day, but the kid offers handshakes and hugs if their classmates are up for it.
Kindergarten teacher Ashley Taylor from Keene Elementary School in North Texas, took to Facebook to share an adorable video of her students' morning ritual. In the video, which also went viral, Asher Bales is the greeter, and he greets each classmate by name, getting handshakes and a lot of hugs in return.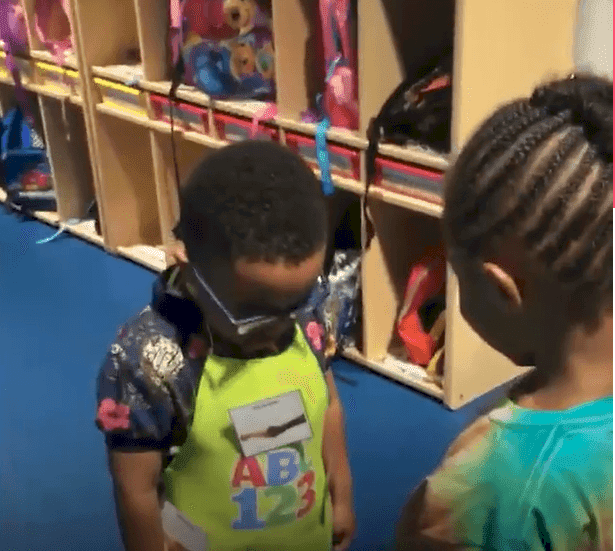 Source: Twitter/GMA
"When I see the direction the world is heading, it reminds me that what I am doing WILL make a difference!" she captioned the clip.
Taylor revealed to ABC News that Asher has a genetic disorder called Neurofibromatosis 1 and when school started, he had a limited speech. And added:
"The few words that he did use were not clear. So when I recorded the video, I was so proud at how far he has come. He was able to communicate clearly to each student, greeting them by name."
MAKING A DIFFERENCE IN THE WORLD
According to Taylor, she can notice that her kids are different than the rest. They're kinder to each other and their adult peers. She teaches them how to be speakers and listeners, and their daily routine requires them to look each other in the eye and practice respect.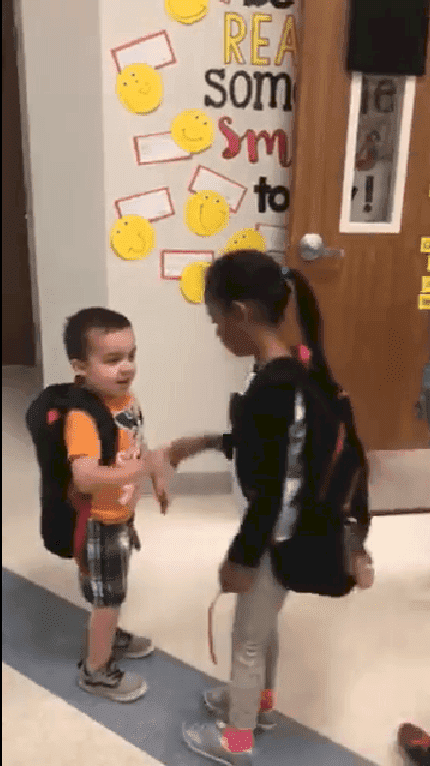 Source: Facebook/ashley.c.taylor.9
"The school shootings have been a real eye-opener," Taylor told "Good Morning America" as per her motivation to start the ritual, and continued:
"That is what made me post that video originally. Maybe if some of those kids had felt like others were on their side, things would have happened differently. I understand there are lots of factors that play into those situations. But what if?'"
Hopefully, more teachers can follow Collins and Taylor's initiative to start building strong relationships on Americans from a young age.
Please fill in your e-mail so we can share with you our top stories!