Soldiers line up in unison, but after the music starts to play they create wild visual effects
Members of the Royal Thai Navy put together a spectacular with their synchronized steps to the tune of Disney's "It's A Small World" and Europe's "The Final Countdown."
A video posted to YouTube shows the marching band delivering jaw-dropping visual effects with their synchronization.
Their slow-motion special effects, which required a lot of leg work, were particularly mind-blowing.
It seemed as though the soldiers took the perfect timing of synchronized swimming and duplicated it above ground.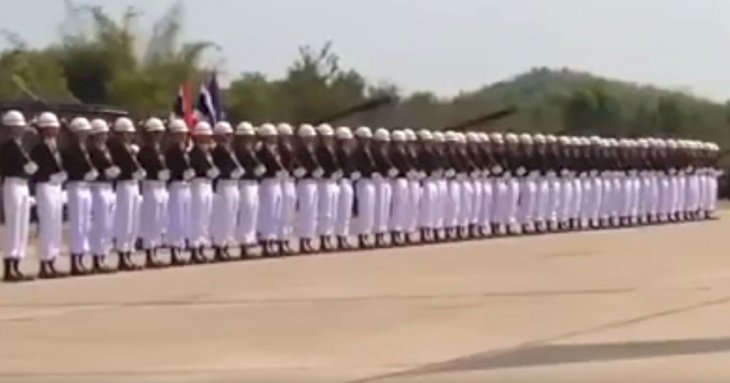 Follow us on our Twitter account, @amomama_usa, to learn more and scroll down to watch the viral video below.
Their performance started with their simple routine of usual marching. As soon as the man on the far left makes a high jump, soldiers began executing mind-blowing chain reactions.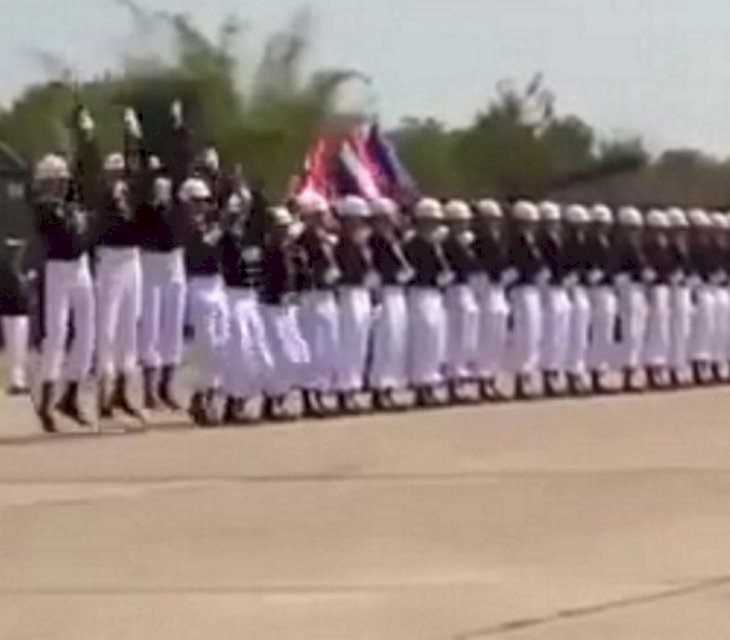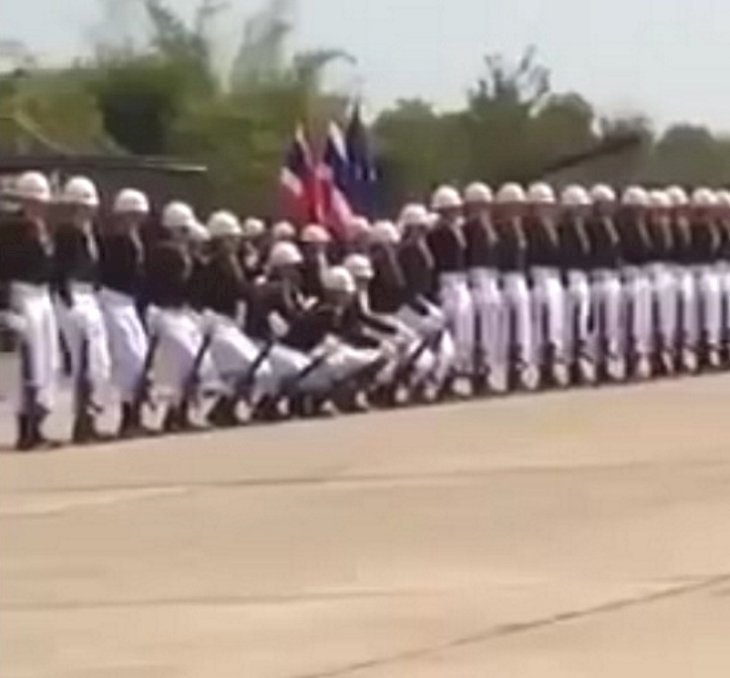 JAW-DROPPING SLOW-MOTION BEND
The men continue the domino effect simulation after the high jumps end, using their helmets, and their entire bodies. They then did a super-slow bend, leaving the audience in awe.
With the soldiers' immaculate timing and precision, watching them is like seeing dominos come to life.

The Royal Thai Navy truly broke from the norm and took their routine to a whole new level.
The video clip, shared on June 22, 2014, has amassed more than 300,000 views.
Another viral performance by men in uniform is that by officers from the Nixa Police Department in Missouri.
A video posted online showed the spirited police officers dancing and grooving to the energetic beats of the iconic song, Footloose, by Kenny Loggins.
GROOVING COPS
Their rendition of the famous song involved several law enforcement officers dancing away in their own unique way at various places including the streets, police department, restaurants, donut shops, and even in front of parked police cars.
Rather than making their video an all-police dance routine, they featured residents of the community – everyone, young and old – dancing alongside the police officers.
The officers not only showcased their amazing dance moves but also presented a perfect display of lip-syncing to the lyrics of the song.
The contagious video has been welcomed by the internet. So far, it has been viewed more than 2.3 million times and has been liked by more than 31,000 users. It has been shared over 57,000 times as of yet.