Sheriff's actions towards elderly lady stuck in a wheelchair a mile from home has gone viral
Two sheriff's deputies did their good deed for the day when they helped a senior woman stranded in a wheelchair next to the road. 
Shane Chapman and Steven Montanez received a call at the Lancaster Sheriff's Department about a traffic hazard Californian city. 
They investigated, only to find that the wheelchair was not discarded as originally thought. The footage can be seen below. 
The deputies found the wheelchair at the side of the road, with its unhappy occupant: a senior woman.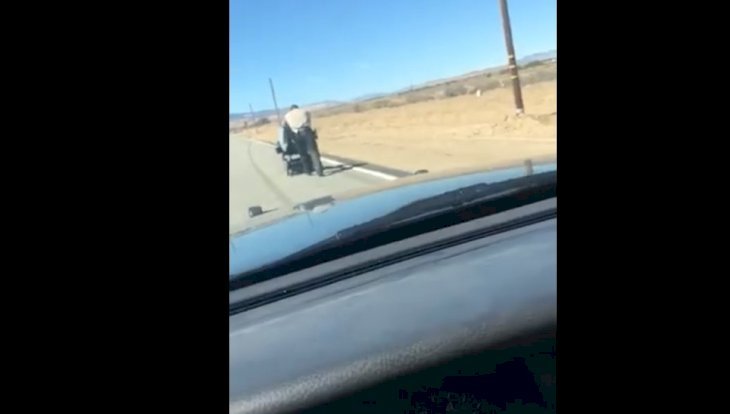 Read more on our Twitter account, @amomama_usa. She had run out of battery power and was stranded. 
The officers offered to drive her home, but the unnamed woman didn't want to leave her wheelchair behind.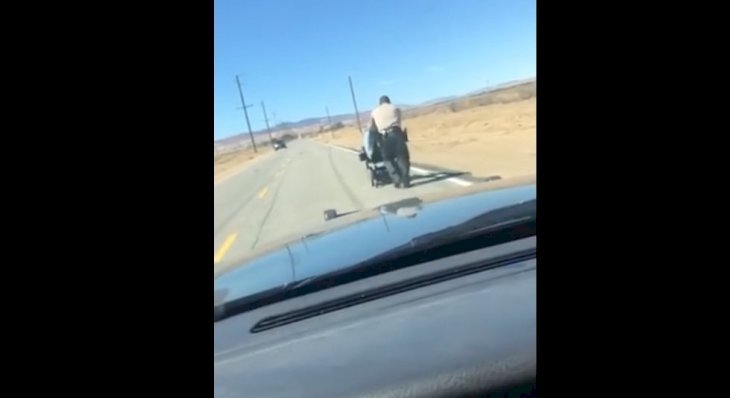 Due to the battery pack, it was too heavy and bulky to fit into their vehicle. Instead, Deputy Montanez decided to push the wheelchair to her home. 
She lived approximately a mile away, and Montanez went the extra mile in every sense of the word to help her get home again.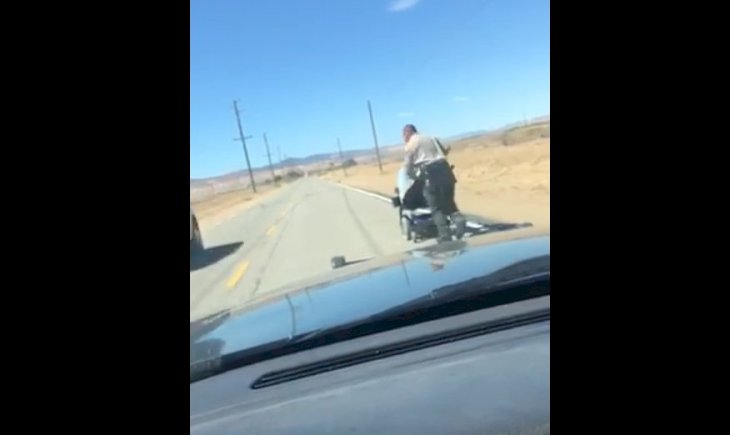 Deputy Chapman followed behind him, remarking to the lady sitting next to him that Deputy Montanez is pushing the chair at one mile per hour. 
She could be heard laughing heartily from the passenger seat while Montanez looked back at Chapman with a grin.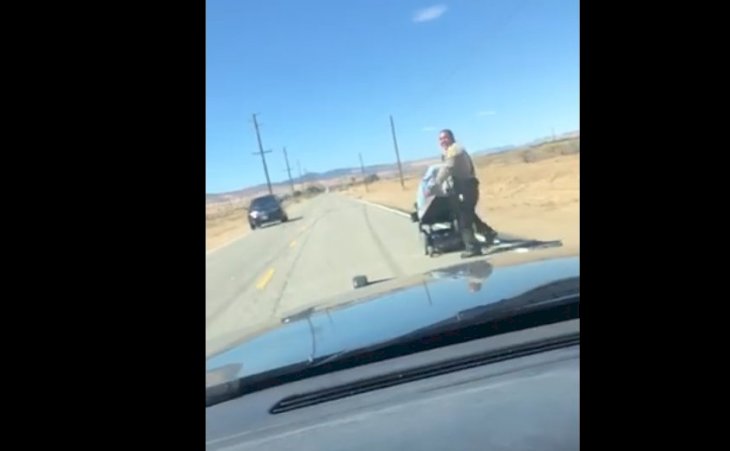 The Lancaster Sheriff's Station shared Chapman's video to their Facebook page with a brief description of the events. They wrote:
"He decided he would push the wheelchair to her home, about one mile, in full uniform and boots. Deputy Chapman teased him about his "slow" pace."
The Sheriff also said they were "so incredibly grateful to all of our deputies for the work they do on a daily basis, and added: 
"My hero wears a badge."
Deputies Chapman and Montanez proved that many officers truly do care about members in their community, just like a Trooper from Ohio.
The unnamed officer was caught on camera splashing around a roadside puddle with two children at the Ohio State Fair.
An onlooker shared the footage with the Ohio State Highway Patrol, who posted in on their Facebook page. It quickly went viral.