Royal wardrobe: from recycled bottle-shoes to a $1,600 trench coat
Meghan Markle and her husband Prince Harry kicked off their first official tour as spouses on the same day they announced to be expecting their first child.
If before announcing her pregnancy the outfits of Meghan Markle, Duchess of Sussex, were already analyzed with a magnifying glass, now that we know she is expecting her first child, we all want to know what she is going to wear.
Like every day since she landed, hand in hand with her husband, Prince Harry, in Australia, all of her attire has been one of the main topics among fashion experts worldwide, and this time it did not disappoint. After several days of activities in that country, she gave lessons with her most chic pre-mom look.
Yesterday we saw her very comfortably dressed in a blazer from the new Serena Williams collection, today she let us see another side of her style and, with the elegance that characterizes her, wore a navy blue dress with which she shined with her own light.
It was with that precise dress that Markle wore spiked heels and a raincoat. But only until she could bear them because when she found the opportunity she put aside the heels and put on her flats. Read more on our Twitter account @amomama_usa.
The flirty and simple shoes are from the Rothys brand, made from recycled water bottles and can even be washed. In fact, the brand is known for making shoes very comfortable and apparently, Markle does not intend to have a hard time during her pregnancy. Good for her.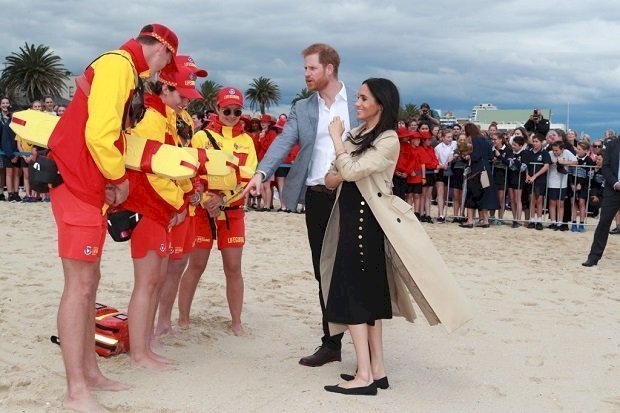 As she has done during her four days touring this country, the Duchess chose an Australian designer to show off her new pre-mom curves. On this occasion, she brought a piece by Dion Lee, known for his contemporary tailoring and his fascination with luxury fabrics.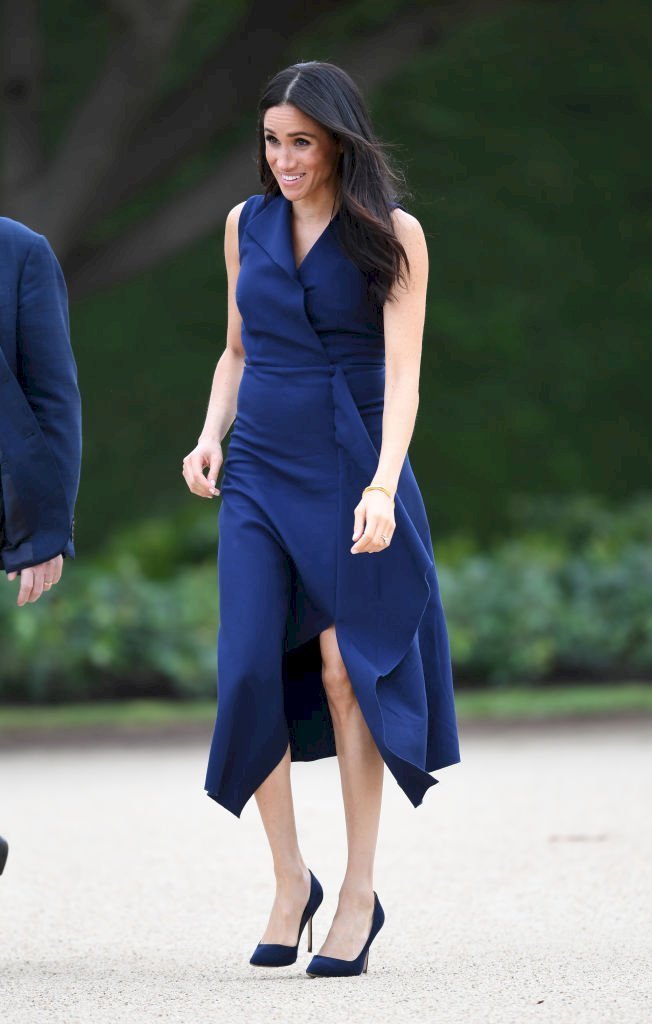 For her visit to the city of Melbourne, Meghan chose more formal attire with which she showed that in this pregnancy she will opt for diversity in her wardrobe.
Betting on the same tone she wore at the wedding of Eugenia de York (navy blue), Prince Harry's wife wore this design with an asymmetric skirt, combined with a camel trench coat by designer Martin Grant, who also used in its passage by Sidney.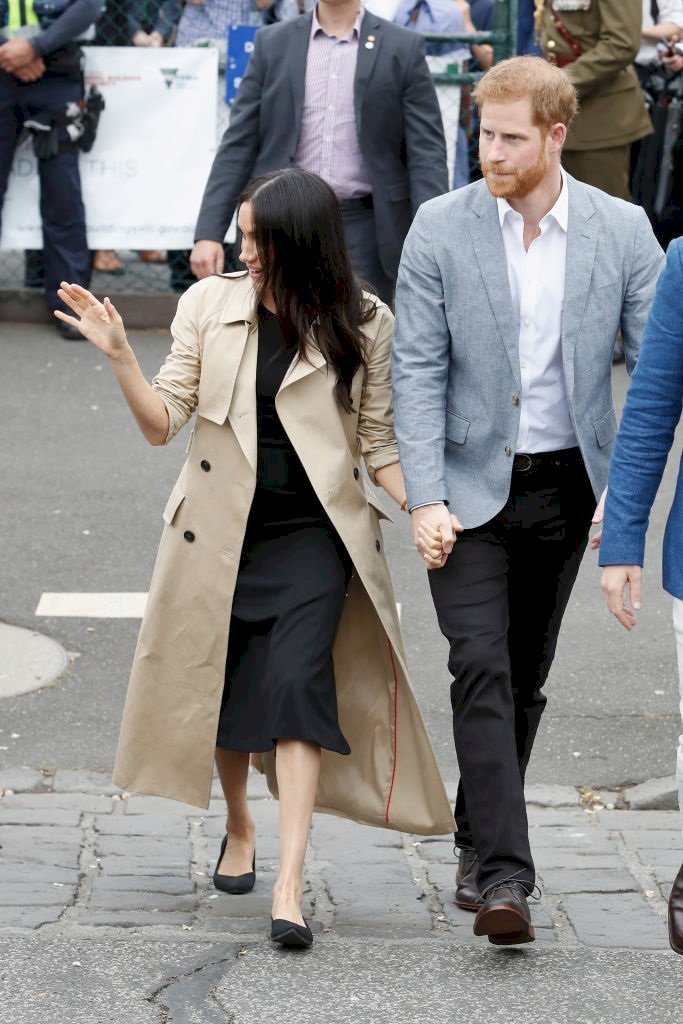 To complement her look, the Duchess of Sussex carried a bag and Gucci shoes, accessories with which she gave the stylish touch to her attire.
To top it off, she used a long necklace and a simple bracelet, but as has happened in her last appearances, her look and smile became her most appropriate accessories.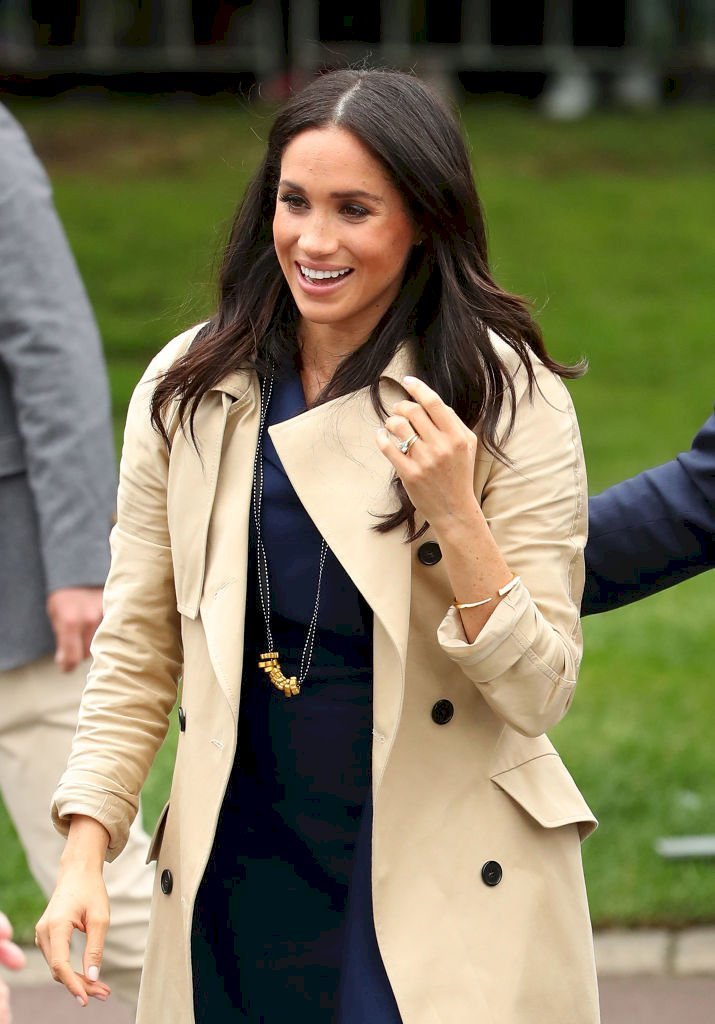 However, there is always someone who needs to criticize. Meghan attended Charlie van Straubenzee and Daisy Jenks' wedding and made headlines when a recent wardrobe malfunction was captured on camera. Some netizens are saying it was a deliberate act.