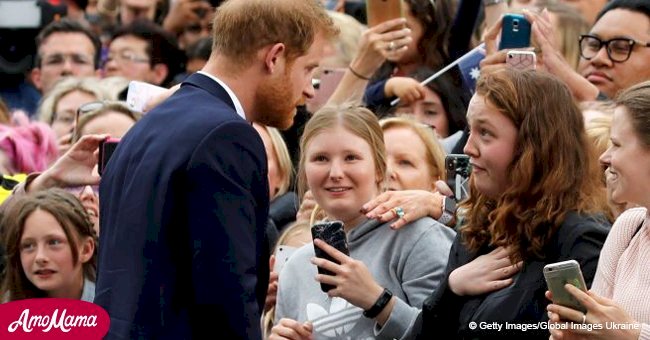 Prince Harry makes a teenager burst into tears by hugging her

A dream came true for India Brown when her Idol Prince Harry broke protocol during their visit to the Royal Botanic Gardens.
On October 18 Meghan Markle and Prince Harry went to Melbourne, Australia for a series of engagements. Fans arrived at the Royal Botanic Gardens in droves for a chance to see or even say a few words to the royal couple.
Source: GettyImages
One fan in particular, the 19-year-old India Brown had been camping out with her best friend Molly McGrath since 4 am and got a spot right behind the barricade. The royal couple arrived and was walking along the barricade when Prince Harry noticed Brown's sign that read:
'We've been here since 4 am! Loved u since I was 8!!!'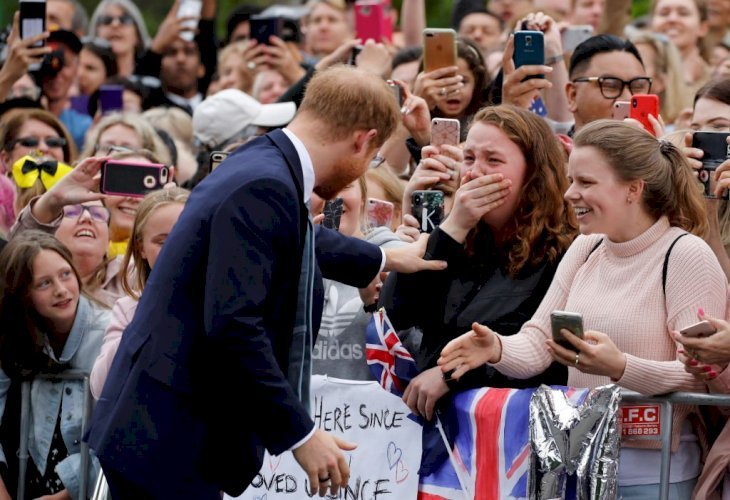 Source: GettyImages
Touched by the writing on the sign Prince Harry approached Brown, hopeful she motioned for a hug adding that she knows it's against protocol. Prince Harry smiled and jokingly told her she was going to get him into trouble before he gave her a quick appreciate hug.
Read more on our Twitter account @amomama_usa.
Overwhelmed, Brown burst into tears, it was a dream come true. Afterward, she commented:
"It was just such an opportunity and I just went for it. I didn't expect it to happen because it's actually against protocol. He reciprocated the hug too. It was awesome. He is someone I have looked up to for many many years. Everything he stands for is amazing."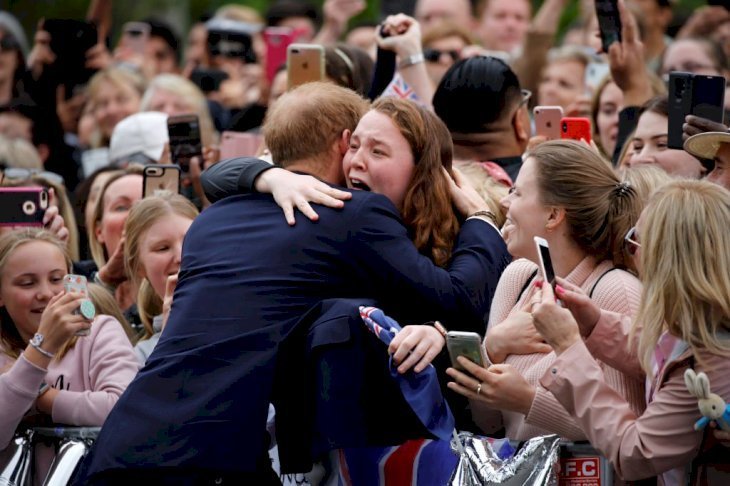 Source: GettyImages
It is the second time Brown met Prince Harry, the first time was at Royal Ascot in 2014.
Fans showered them with several gifts since their arrival in Australia, however, the royal family has a strict gift policy, with one of two things that can happen. Provided its monetary value is less than £150, they can be accepted and used or they can be kept in storage for up to five years.
Curators of this collection can either incorporate it into their displays or donate it to an organization or charity, however, it can also be destroyed or thrown out. Hopefully, most of the cute presents for the baby falls under the latter.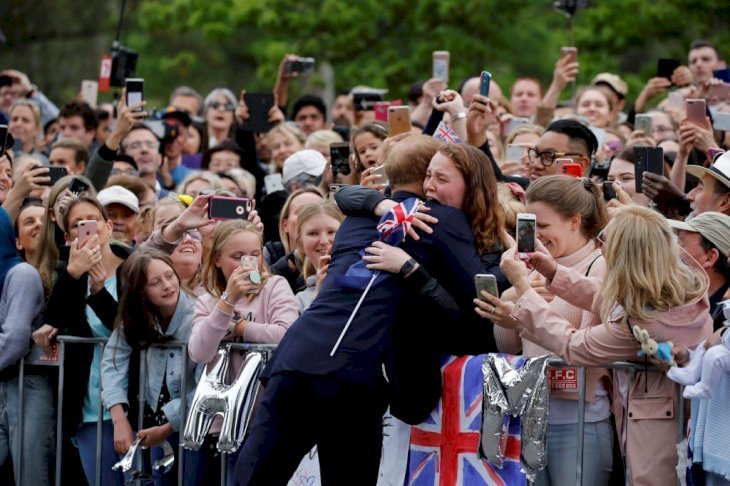 Source: GettyImages
A special gift that stood out had no monetary value, but it weighed pounds in loving sincerity. Upon arrival in Melbourne during a meet and greet a little boy, Six-year-old Gavin Hazelwood had a special gift for Meghan Markle; a self-made necklace.
Her attention got drawn to the little man as he wore a pilot's outfit and had a big sign that said, 'I made you a necklace.' Meghan was touched and proudly donned the necklace which got made from a blue ribbon and gold painted pasta.
Gifts can come in many ways, from a hug to even a self-made pasta necklace.
Please fill in your e-mail so we can share with you our top stories!