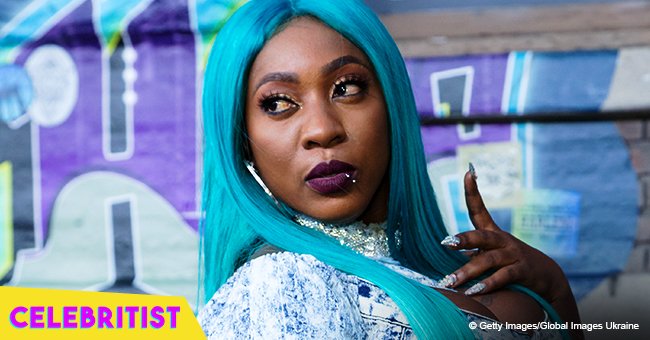 'LHHATL' star Spice faces backlash after showing off 'bleached' skin in new photo
Spice, the Jamaican singer best known for "Love and Hip-Hop Atlanta," took to Instagram to share a photo showing herself with her skin "bleached." Her followers complained about it.
In the image, the celebrity appeared wearing black pants and a leopard-print blouse. Apart from her outfit, the aspect that attracted more attention was her "white" skin and blonde hair.
For the caption, Spice wrote: "Nothing wrong with a fresh start," what made her followers wonder whether she wore a lot of makeup, a bodysuit, or really bleached her skin. Soon after uploading that post, people took to the comment section to share their thoughts
PEOPLE'S REACTION
One of the users pointed out that she wouldn't support Spice's music anymore as she went from "Spice" to "baking soda." Others wondered what had happened to their "black queen," pointing out that bleaching her skin was "a mess." A follower even said that she was disappointed and that Spice disrespected her Jamaican and African roots.
"No ma'am ...love you music but not that white chick look... SMH [sic]," revealed another user. "Let me find out it's going to be a sequel to white chicks," joked a follower, referring to the 2004 film of Marlon and Shawn Wayans.
PRAISING HER "MOVE"
While most of her fans didn't appreciate the photo, some others said that it was a clever move given the fact that she is releasing a new mixtape that includes a song titled "Black Hypocrisy," so that photo might be nothing but a publicity stunt.
ANOTHER CELEBRITY BLEACHING HIS SKIN
Even though it is uncommon, Spice wouldn't be the first Jamaican celebrity who bleached her skin (if she really did so) as Vybz Kartel, the dancehall artist, did the same several years ago.
DEFENDING HIS DECISION
As Hot New Hip Hop reported, Vybz, who was sentenced to 35 years in prison for the murder of Clive "Lizard" Williams, received a lot of negative messages, so he tried to defend himself telling people to "check themselves" before criticizing others.
In a now-deleted post, Vybz compared himself to black women who alter their natural hair, pointing out that they put cream in it, wear "Caucasian" wigs, and call white people's hair "pretty."
The official video of "Black Hypocrisy" was released on October 23, on Spice's YouTube channel. It shares a strong message about self-esteem and loving the skin you were born with.
Please fill in your e-mail so we can share with you our top stories!