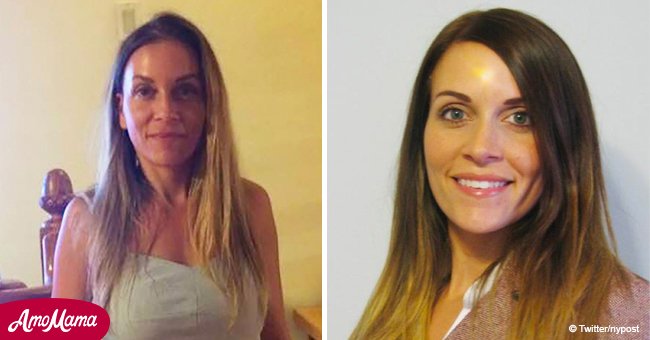 Police boss reportedly accused of stuffing her panties into a detective's mouth
The second-in-command at a Brooklyn precinct is under investigation for shoving her underwear into a colleague's mouth.
The complaint against Sgt. Ann Marie Guerra was filed by Detective Victor Falcon, who could not be reached for comment.
Read more on our Twitter account, @amomama_usa. Falcon allegedly took her on for leaving her underwear all over the locker.
Other colleagues have complained about this before, saying she hangs her panties on the shower knob "for all to see."
When Falcon brought it to her attention, she shoved her panties into his mouth while yelling that the garments were clean.
He filed a complaint with the departments Equal Employment Opportunity Office three days later, and the case is being investigated.
Falcon also claims that Guerra is out to get him and continually denies his shift-change requests when he has family emergencies.
Falcon has to attend court-mandated hearings for his son and says that Guerra takes her time to approve his requests.
An unnamed source told reporters that Guerra is a man-hating, ball-busting "piece of work" who takes joy in emasculating men."
They described her a bully who makes fun the male officers' appearance, including "commenting on the size of their anatomy." The source added:
"In the push for gender equality, she's made it — just not in a good way."
She reportedly told one of her colleagues that potential partners wouldn't call him because of the size of his member.
The 38-year-old mother of two has since spoken out and said she was trying to shove her underwear under his nose, and not in his mouth.
Another source confirmed this and said Falcon's rants were nothing more than "exaggerated squad room banter," Daily News reported.
Unfortunately for Falcom, Guerra is still on her post and allegedly "poking fun at Falcon" after the incident, according to Sputnik News.
Please fill in your e-mail so we can share with you our top stories!