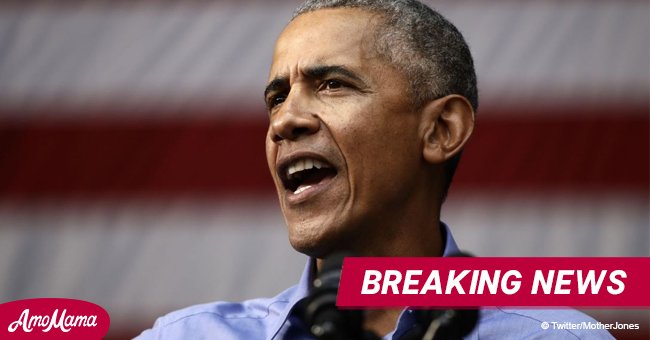 Bomb found in mail sent to Barack Obama, the Secret Service reports

Two packages with explosive devices were sent to presidential candidate Hillary Clinton and former President Barack Obama.
Other packages were addressed to Democratic Rep. Debbie Wasserman Schultz and CIA Director John Brennan.
Read more on our Twitter account, @amomama_usa. The packages were described as "suspicious looking," and the offices were evacuated.
It was mistakenly reported earlier today that a parcel was sent to the White House as well, and law enforcement sources confirmed that wasn't the case.
All devices appear to have been assembled in the same manner, and one of the devices contained pieces of glass.
The packages meant for Clinton and Obama were intercepted by Secret Service agents during a "routine mail screening."
Clinton's package was sent to her home in New York on October 23, and former President Obama's package was seized in Washinton DC earlier today.
Sarah Sanders has since said in an interview that the White House condemns the "attempted violent attacks." She added:
"These terrorizing acts are despicable, and anyone responsible will be held accountable to the fullest extent of the law."
Sanders confirmed that the matter is being investigated and that "appropriate actions to protect anyone threatened" will be taken.
This follows two days after an explosive device later identified as a pipe bomb was sent to George Soros's home in New York.
Soros's employee who found the device in the mailbox alerted authorities immediately and left the bomb in a wooded area until help arrived.
The incidents, which appear to be linked, has netizens concerned. A Facebook user asked who was behind the threats and what their motive might be.
Another user, Dav Healy, was surprised that the package made it to Clinton's home in the first place as her residence is supposed to be under Secret Service protection.
He added: "Either the US Secret Service really dropped the ball or this is a publicity stunt."
The story is still developing, and more information will be shared as it becomes available.
Please fill in your e-mail so we can share with you our top stories!